There is no denying the fact that Mahendra Singh Dhoni is arguably the most famous cricketer in this country not only because of his achievements on the cricket field but also because of his personality and attitude.
Despite achieving so much both as a player and as a captain, Dhoni has been the most scrutinised cricketer of the country, but the World Cup-winning skipper never reacted angrily to those criticisms, a trait that helped him carve a special place in every fan's heart. Well, his recent comments are bound to make the fans respect him even more.
The wicketkeeper-batsman has been facing a lot of flak for the knock in the second T20 International against New Zealand when the Men in Blue were chasing a mammoth 197.  Having walked into bat when the team was four down for just 67 runs in the tenth over and needed more than ten runs per over, Dhoni failed to play according to the situation as he took his time initially which more or less derailed the chase as India went on to lose the game by 40 runs.
After the knock, the likes of VVS Laxman, Ajit Agarkar and Aakash Chopra criticised Dhoni, stating the team should look beyond the veteran star in the shortest format of the game.
Dhoni, however, has responded to those criticisms in style, saying everyone is entitled to his opinions.
"Everybody has views in life and it should be respected," said the former Indian skipper during the launch of the MS Dhoni Cricket Academy in Dubai on Saturday (November 11).
"I have always felt that sports is one way of learning about life. How you deal with disappointments, how you are supposed to come in front of people when you have either you have won or lost a game. At the same time, how you stand up to criticism, and how you have an open mind about learning and improving yourself," he added.
Dhoni has achieved almost everything as a captain, having led India to two World Cups in addition to various other laurels. As a batsman too, Dhoni has made his legacy and is regarded as one of the best limited-overs players of all time. The 36-year old, however, is still eager to represent the country and revealed the motivation behind it.
"Representing the country is the best motivation for me," said Dhoni. "We play cricket for only a span of time. We play for one year to 15 years, some play for 20 years. But in a lifespan, say you live for 70 years, 10-15 years is nothing.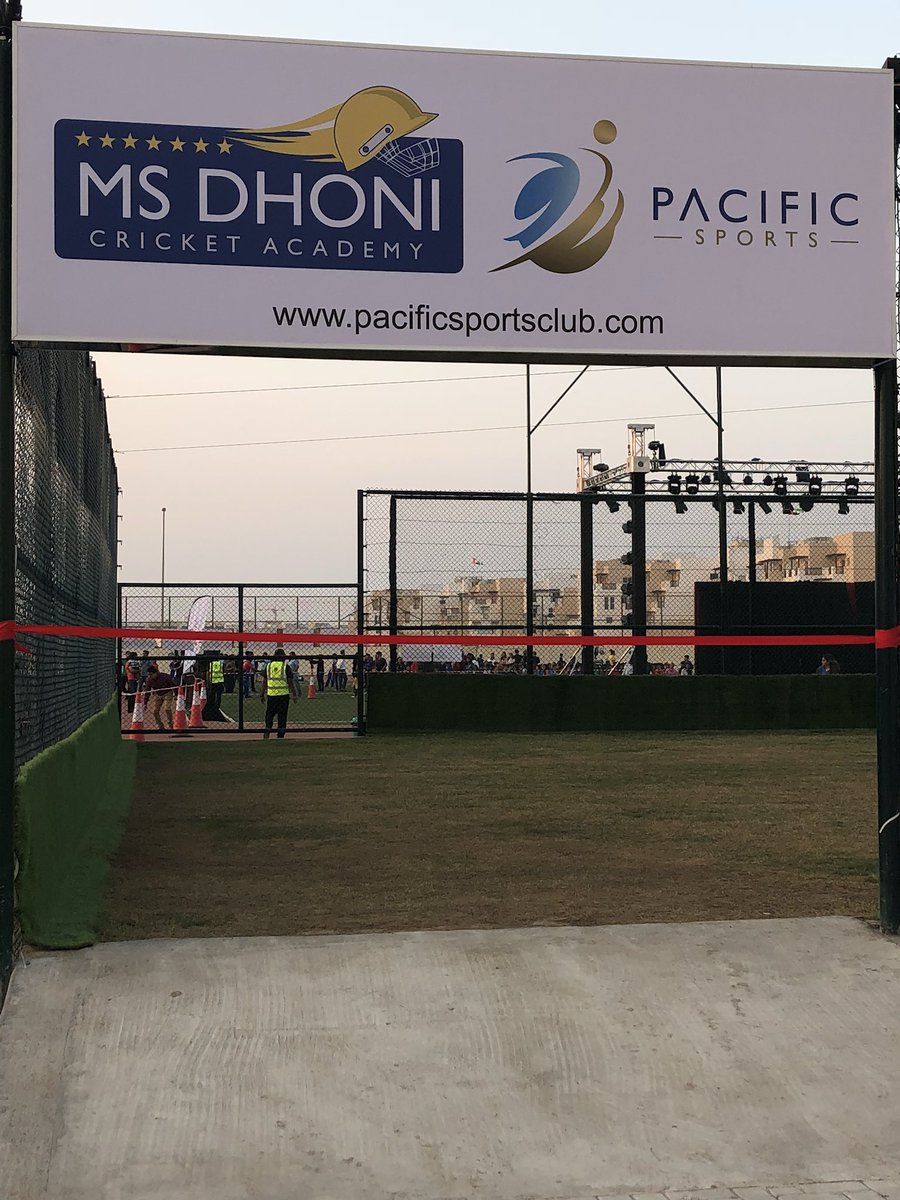 "The only thing I can say is that I am representing my country. My biggest motivation is being part of the Indian cricket team. I have always believed that the process is more important than the result. I have never thought about the results. I have always believed in what is the right thing to do at that moment," he added. "I have always been involved in the process, and have never burdened myself with what if the result does not go my way. At the end of the day when the match gets over, if I look into the mirror and say to myself that I have tried my best, then I am satisfied."
Video of the day:
Get the latest news and updates from Indian Premier League, ICC World Cup 2019, Match Prediction & Fantasy cricket. Follow SportzWiki for all cricket news, WWE News & Sports News.
Prince Singh
An avid sports lover, i always wanted to pursue a career in football. But just like the millions out there i did not put in the hard work needed to achieve my dream and now i have become a fan instead of the player. Anyway, writing for sports has kept me closer to this field. One more thing, yours sincerely is a die-hard Liverpool fan. You will never walk alone.
Related posts
R Sridhar Clarifies How Soon The Indian Cricketers Can Be Match Ready
While the battle against COVID-19 or coronavirus is still on, the world is now focusing on resuming the stopped life slowly but safely. The fielding coach of the Indian men's national cricket team, R Sridhar, recently opened up how much time could be required for…
Suresh Raina Reveals How MS Dhoni Was Prepared For IPL 2020
While the former Indian World Cup-winning captain MS Dhoni hasn't played a cricket match for more than last ten months, Suresh Raina has claimed that Dhoni was hugely focused for the IPL 2020. However, the cash-rich league has been postponed due to coronavirus pandemic. MS…