Commentators are integral part of the game. They tell the story of the game that are unseen to the spectators; this was more relevant in the age of radio. Their observation, witty remarks, and knowledge of cricket make cricket spectators' experience of watching the game better. Their gentle and avuncular voice is always a treat to watch the game and listen their voice on Radio.
Here are 15 wittiest, nuttiest and funniest commentators and their quotes.
John Snagge (1904-1996)
Quotes
"Yorkshire 232 all out, Hutton ill – I'm sorry, Hutton 111."
Radio announcer and television commentator, John Snagge started his BBC career in 1924 in Stoke on Trent, in what was then a regional radio station, before present day local radio had been thought of. He has a unique insight into the life of the BBC's first Director General, John Reith, and insightful reflections on the 'grammar' of radio itself.
Brian Johnston (1912-1994)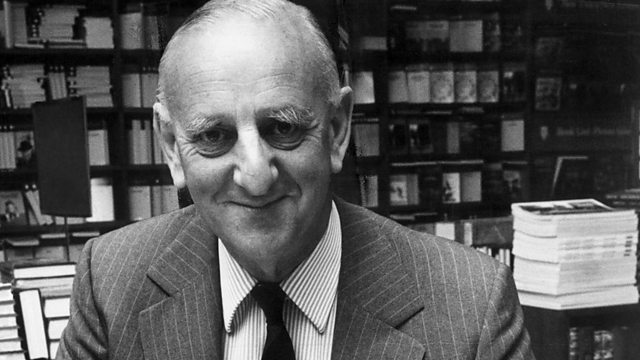 Quotes
1) "Ray Illingworth has just relieved himself at the pavilion end."
2) "Welcome to Worcester where you've just missed seeing Barry Richards hitting one of Basil D'Oliveira's balls clean out of the ground."
Brina Johnston was known as 'Johnners' to millions of cricket fans around the world. For nearly fifty years he was the voice of cricket on BBC television and radio. When Brian died in 1994 at the age of eighty-one, the Daily Telegraph described him as 'the greatest natural broadcaster of them all' and the Prime Minister John Major paid him the tribute: 'Summers will never be the same.'
Richie Benaud (1930-2015)
Quotes
1)"He's usually a good puller – but he couldn't get it up that time."
2)"And Glenn McGrath dismissed for two, just 98 runs short of his century" – on the Australian bowler, famous for his ineptitude with the bat."
Richie Benaud was a great cricketer. He opted for commentary after bidding his cricket career adieu. The same has applied to his journalism: terse, direct and commonsensical, and his broadcasting: mellow and authoritative. His wise head was sought by Kerry Packer in the formation of World Series Cricket in 1977, conferring respectability on the breakaway league.
He was a guru to Ian Chappell and Shane Warne among others, he is perhaps the most influential cricketer and cricket personality since the Second World War.
Bob  Massie (1947-present)
Quotes
"If you go in with two fast bowlers and one breaks down, you're left two short."
Bob Massie was an Australian fast bowler and after retiring from the game joined a bank, but he couldn't keep himself out of cricket so joined ABC commentary team. His best come out after his epic decision to join the commentary.
Mike Brearley (1942-present)
Quotes
"Playing against a team with Ian Chappell as a captain turns cricket match into gang warfare."
Mike Brearley was one of the best captains the game has seen. His intuitive thinking, resourceful and clear thinking captaincy made him famous. He occasionally did commentary .
Pete Sampras (1971-present)
Quote
"I don't know what these fellows are doing, but whatever they are doing, they sure are doing it well."
-Famous United States Tennis player Pete Sampras on watching Lara and Ambrose at Lord's.
Petter Sellers (1925-1980)
Quotes
"Is there any sex in it?"
– Peter Sellers, as a psychiatrist upon first learning about cricket in What's New Pussycat, 1965
Ted Dexter (1935-present)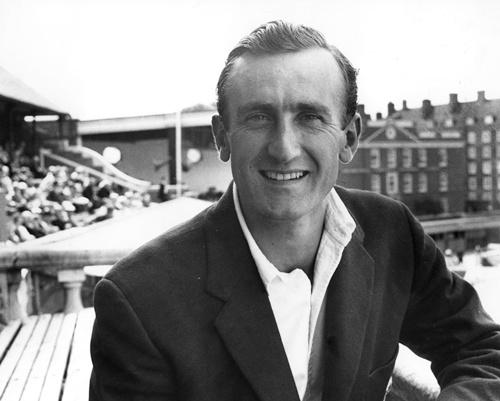 "I think we are all slightly down in the dumps after another loss. We may be in the wrong sign…Venus may be in the wrong juxtaposition with somewhere else."
– Ted Dexter, explaining away England's seventh successive Test loss, to Australia at Lord's, 1993
Tony Cozier (1940-2016)
Quote
"The Queen's Park Oval — as its name suggests, absolutely round!"
Tony Cozier's first commentary was during the West Indies-Australia series in 1965, and he was an ever-present voice for five decades thereafter. He also worked extensively for overseas television and radio stations. As a writer, he was prolific in newspapers, magazines and books. He was the son of famous cricket writer Jimmy Cozier. Tony started cricket writing since 1958. He recently took his last breath.
Ravi Shastri (1962-present)
Quote
"His feet were a long way away from his body."
Ravi Shastri is former Indian allrounder, who opted for commentary after retirement from the game. His high pitch voice made him popular among the sub-continent audience. His commentary in 2007 World T20 final and 2011 World Cup final  made him more famous.
Tony Greg (1946-2012)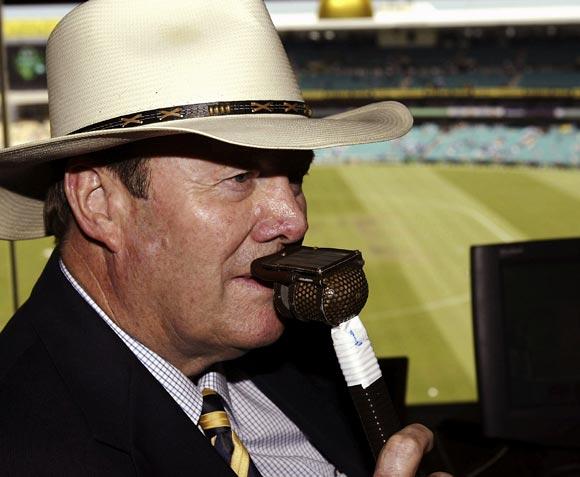 Quote
"And (Ajay) Jajeda is disappointed…Jadeja is ji..da..I'll come again, Jajeda..okay Jadeja looks downcast."
Tony Greg was a great commentator. He words were very popular in India. His praise and observation on Sachin Tendulkar's batting made the latter famous, many says. Greg' choice of words and his high pitched voice made a perfect blend for Indian audience. If Sachin's bat made job for the Indian team, Tony was the man who made Sachin popular to Indian audience. He died due to cancer.
Ian Chappell (1943-present)
Quotes
"Fast bowlers are quick. Just watch this — admittedly it is in slow motion."
Former Australian captain Ian Chappell is one of the best commentators in his hey days. His commentary was most loved among cricket fans. But with time Chappell lost his charm.
Geoff Boycott (1940-present)
Quote
"It would be unprintable on television."
Former England cricketer is famous for tongue in cheek comments. He was himself as a batsman. Like many other cricketers he also did commentary and his observation on the game made many enjoy the game especially the Test cricket.
Harsha Bhogle (1961-present)
Quote
On Dravid Devastating Form :- "Ask him to walk on Water and he will ask  "How Many Kilometers"?".
Harsha Bhogle, India's most vocal and 'unbiased' commentator has been sacked by BCCI this IPL for an unknown reason.  However, in the middle of the IPL he was reinstated. Bhogle is well respected for his comments on situations of game, stroke, wickets and catches and remarkable moments. He started his career at All India Radio, later joined BBC, ESPN, and also worked in South Africa and New Zealand.
Fred Trueman (1931-2006)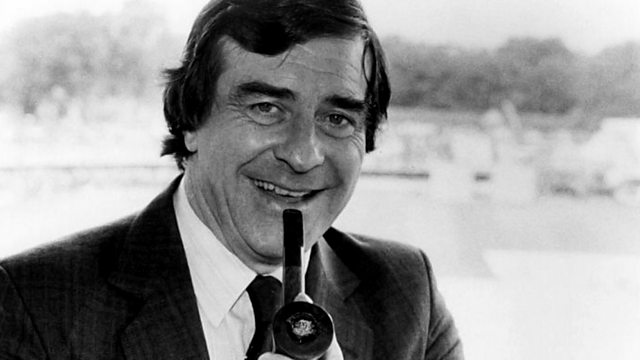 Quote
"That was a tremendous six. The ball was still in the air as it went over the boundary."
A classical easy action, a mop of unruly jet-black hair and a menacing scowl were the trademarks of Freddie Trueman, the Yorkshire fast bowler who was the first man from any country to take 300 Test wickets, a landmark he reached at The Oval in 1964.
After retirement from cricket in 1951, Trueman joined journalism. He was a cricket commentator for BBC.