Use your ← → (arrow) keys to browse
Ace commentator Harsha Bhogle has named his dream Test XI. Picking his team in association with Cricbuzz, the commentator rued the fact that he could not pick the likes of Vijay Hazare, Vinoo Mankad because he did not see them play. He said that it was tough for him to compare players from different era and so picked the players who he saw playing.
Well, there is absolutely no doubt on the quality of the team but there are few surprises. Anil Kumble has been selected as the captain of his team instead of Sourav Ganguly and Mahendra Singh Dhoni, who are two of the most successful captains of the country. While Dhoni was selected in the team there was no place for Ganguly in the star-studded lineup.
Two of the most successful openers of the World, Sunil Gavaskar and Virender Sehwag have taken the top two positions. Following them at number three is Rahul Dravid. At number four, Sachin Tendulkar is taking the guards.
Mahendra Singh Dhoni was selected as the wicketkeeper-batsman in the team. The bowling lineup looks lethal too. There was slight hesitation between Harbhajan Singh and R Ashwin but Bhogle picked the latter due to his brilliant performances in India. Zaheer Khan is the lone pacer in the team.
Check out the whole team:
Sunil Gavaskar: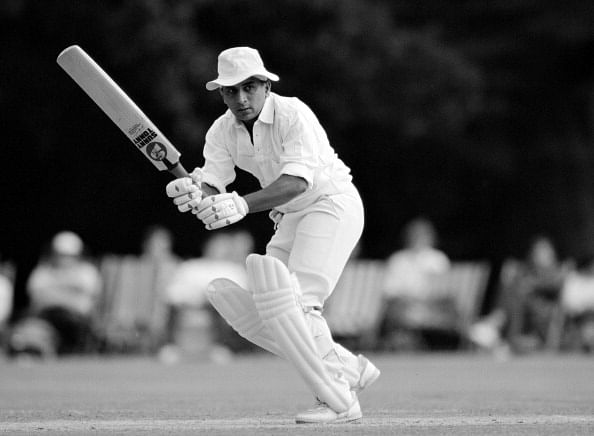 Use your ← → (arrow) keys to browse
Get the latest news and updates from Indian Premier League, ICC World Cup 2019, Match Prediction & Fantasy cricket. Follow SportzWiki for all cricket news, WWE News & Sports News.
Prince Singh
An avid sports lover, i always wanted to pursue a career in football. But just like the millions out there i did not put in the hard work needed to achieve my dream and now i have become a fan instead of the player. Anyway, writing for sports has kept me closer to this field. One more thing, yours sincerely is a die-hard Liverpool fan. You will never walk alone.
Related posts
India Vs Bangladesh 2019/20: Second Test (Day One) – Indian Cricketers Dominate The Historic Day
The hosts India totally dominated on a historic day one of the day/night pink-ball Test match against the visitors Bangladesh at Eden Gardens (Kolkata). After winning the toss, Bangladesh captain Mominul Haque decided to bat first. But it was a horrific day for his team….
Update On Current Tag Champs Asuka And Kairi Sane Leaving The WWE
Asuka is the current holder of the Women's Tag Team Championship with Kairi Sane. These two have turned heel a few weeks ago which worked wonderfully for both of them. They have been gaining momentums ever since then as the reigning champions. WWE has also…