A ruling by the Kerala court to lift the ban on S Sreesanth has given a big reprieve to the Pacer, as with the court ordering the BCCI to lift ban on the cricketer, his hopes of making a comeback has now given an upliftment and he is eyeing a Test return soon,
"I want to play Test cricket again, I still have three to four years of cricket left in me. I am glad to be back where I belong. Hard times come and go. My aim is to get match fit now and I will prepare for Ranji cricket. I am bowling. I have a small indoor net in my house and that is where I practice. I believe I got to prove myself," Sreesanth told NDTV.
(Read Here: BCCI Clears Anil Kumble's Last Two Salaries)
BCCI banned S Sreesanth and two other cricketers after they were arrested for fixing charges during IPL 2013. However, the court though later freed all the three players of all the charges in the year 2015. Still, BCCI did not change its stand and kept the doors closed for Sreesanth.
Now with a court ordering BCCI to lift the ban on the Kerala pacer, it can lead to the board loosening its stand and allowing a comeback for the two-time World Cup winner. Though it has been learned that the board is looking to challenge the ruling of Kerala court in High Court.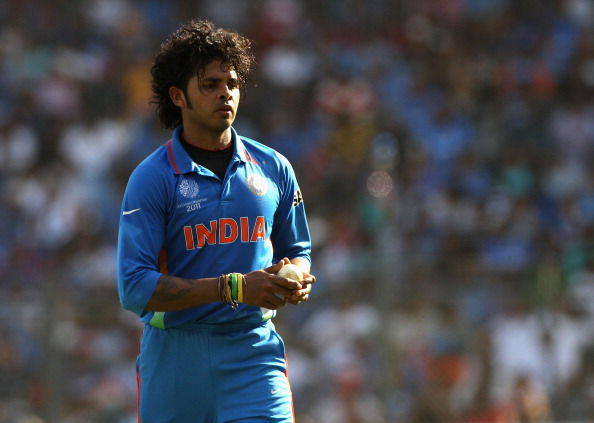 If the board allows a comeback for Sreesanth, then the first challenge for the pacer would be to maintain the fitness level and gain his spot back in the Kerala Ranji team.
(Read Here: Kerala Court Lifts Ban On S Sreesanth)
During his time away from cricket, apart from practising, Sreesanth turned into a politician and contested Assembly elections of the state last year. Later, he also acted in a Malayalam movie which released recently.
It will be interesting to see the next step of BCCI and look whether board changes its stand or not.
(Read Here: PCB To Oppose India Hosting U-19 Asia Cup)
(Read Here: Video – Why Jadeja Got Banned For Third Test)
Get the latest news and updates from Indian Premier League, ICC World Cup 2019, Match Prediction & Fantasy cricket. Follow SportzWiki for all cricket news, WWE News & Sports News.
Related posts
Cheteshwar Pujara's Deal With Gloucestershire Turned Down Due to Coronavirus Pandemic
The consequences of the Coronavirus have hit India's Test cricketer Cheteshwar Pujar. The unprecedented virus has halted all the cricket events around the world. Pujara had bagged a short term contract from Gloucestershire which has now been turned down because of the suspension of the…
WWE Canceled Special Wrestlemania 36 Entrance For Alexa Bliss
WWE has increased the spotlight on the women's division from the past several years in the name of the Women's Evolution. It began from 2016 onwards where the Divas division was converted into the women's division. WrestleMania 32 was the place where the women could…