Indian Cricketers and their Lavish Houses. In India, there are many sports that are played but if we are talking about the major sport, cricket surely has to be the number one. With the huge number of viewers of the game and the increasing commercialization, it is very simple to understand that cricketers earn in leaps and bounds. The money they earn, they spend in buying luxuries stuff, like cars and bikes and houses.
While some players like to keep it simple, some of them live the life king size building almost a palace for them. Some of the houses that these cricketers live in are simply jaw-dropping for their fans and critics alike. Be it, MS Dhoni, Sourav Ganguly, or the late MAK Pataudi, may his soul rest in peace, have an architecture to admire. In this article, we will go through some if not all the houses of famous Indian cricketers in all these years and hence the name – The Kings and their Fortresses.
Indian Cricketers and their Lavish Houses
Mahendra Singh Dhoni
The former ODI skipper of the Indian cricket team has already been marked as one of the most worth cricketers in India. The calm headed captain is known for his affection towards his hometown Ranchi and has built a beautiful house there. He himself designed the bungalow which consists of a large lawn and a swimming pool as well. Here are some outside pictures of the bungalow.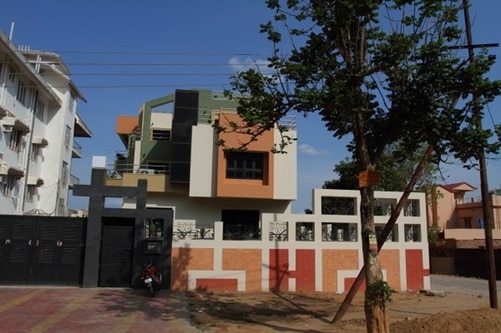 Get the latest news and updates from Indian Premier League, ICC World Cup 2019, Match Prediction & Fantasy cricket. Follow SportzWiki for all cricket news, WWE News & Sports News.