Virat Kohli is probably the busiest cricketer in world cricket at the moment. He leads India in all the formats and hardly takes a break. During the hectic tour of South Africa, he played all the games but not the final T20I. He was compelled to miss the game due to a niggle.
But the India skipper has surprisingly not been in action for over a month now. And it is weird not for the fans but also for Kohli himself.
The 29-year old admitted that he needed the break after the South Africa tour. However, he went on to state that the break got weirder.
Fit and raring to go, the star batsman is currently readying up to lead Royal Challengers Bangalore into a new decade.
"Well, I required it [the break]. Physically I was up with a few niggles. I pretty much went to the tour of South Africa with full intensity. Towards the end, the body obviously took a bit of beating. I understood that I need complete time off from the game. Three weeks without even looking at my kit bag or bats was a weird feeling," Kohli said in a media interaction in Bengaluru on April 4 (Wednesday).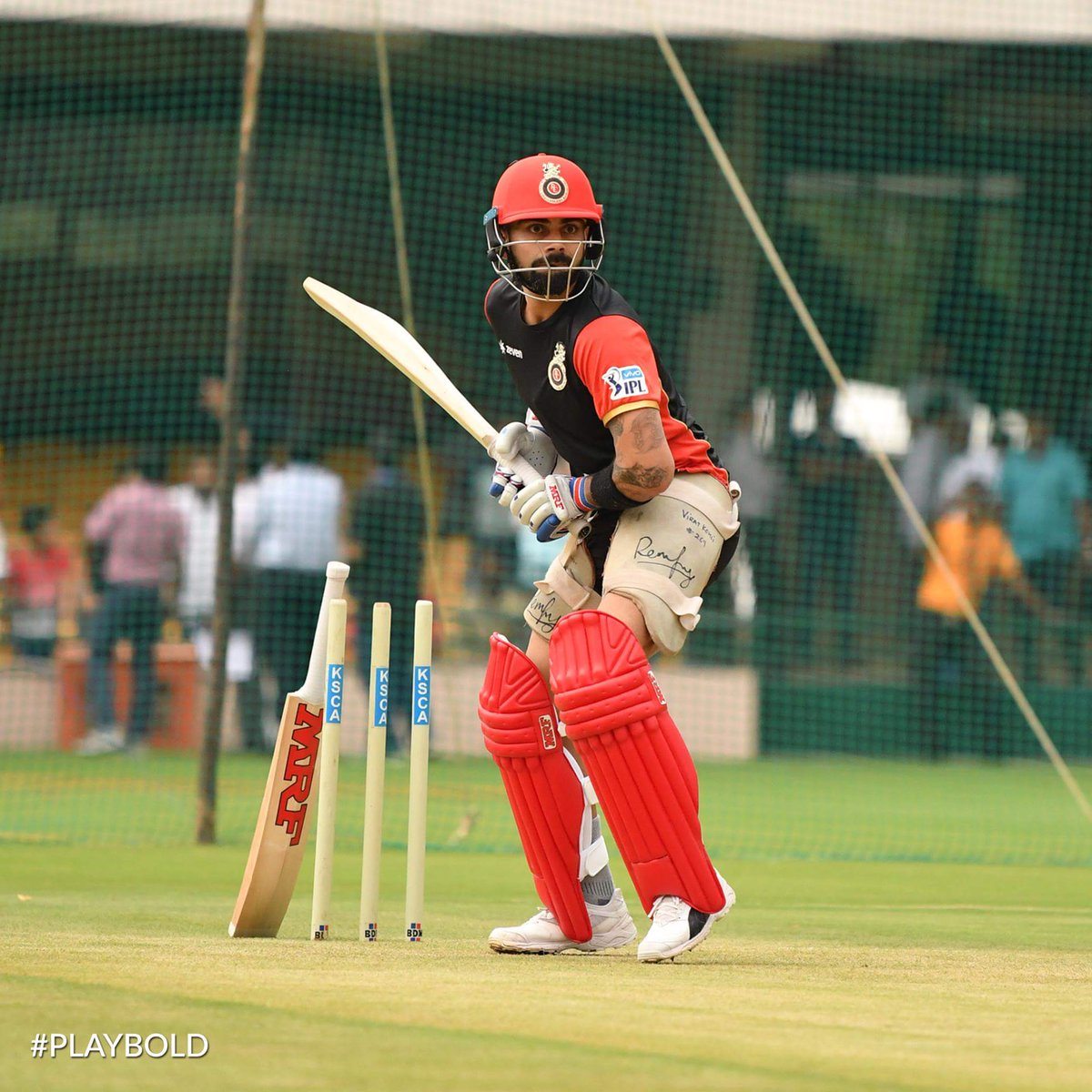 Despite not being in action, Kohli could not quite cut himself off from the game entirely. He constantly remained in touch with the game, praising Aiden Markram on Twitter for his performance against Australia.
"At the back of your mind, you are never out of the game. I was keeping a check on all the scores happening around the world, especially with India playing as well. That kept me involved in some way. Physically I wanted to take a complete break. I'm feeling strong and I've been training non-stop for the last 12 days. I feel I'm getting close to my peak condition. I'm definitely at 100 percent now, 110 is what I prefer and that 10 will take a little more time."
The RCB skipper Virat Kohli further insisted that the team has done a decent job on the auction table this year. The team-management particularly concentrated on bringing in quality bowlers.
They bought the likes of Chris Woakes, Colin de Grandhomme, Moeen Ali and Washington Sundar to bolster the squad which already had the likes of Kohli and AB de Villiers.
"We are optimistic about the season. It's very very balanced side. In the 10 years that I've been here, I don't think we've ever had such a balance. We had initially but everyone firing together is also a massive factor," Kohli said.
"This year we are not relying only on batting, we've got bowling options too. That gives us plenty of positivity heading into the IPL. Something we know is that if we execute our plans well enough, we have cricketers who are experienced and know-how to get the job done in the middle. We have faith in all the boys that are in the squad. We understand they have the intelligence level to execute the skills at the required time," he added.
The three-time runners-up will begin their IPL 2018 campaign with an away fixture against Kolkata Knight Riders on April 8.
Here is the news feed:
No Outsider Needs To Know Or Tell Us What We Need To Do: Says Sachin Tendulkar After Shahid Afridi's Remarks
Mohammad Kaif Lashes Out at Shahid Afridi for His Comments on Kashmir
Get the latest news and updates from Indian Premier League, ICC World Cup 2019, Match Prediction & Fantasy cricket. Follow SportzWiki for all cricket news, WWE News & Sports News.
Prince Singh
An avid sports lover, i always wanted to pursue a career in football. But just like the millions out there i did not put in the hard work needed to achieve my dream and now i have become a fan instead of the player. Anyway, writing for sports has kept me closer to this field. One more thing, yours sincerely is a die-hard Liverpool fan. You will never walk alone.
Related posts
Murali Vijay Fined On Opening Day Of New Ranji Trophy Season
The day one (9th December) of the Ranji Trophy 2019/20 was eventful during the match between Tamil Nadu and Karnataka at Dindigul. On the very first day of the new Ranji Trophy season, veteran Indian Test specialist opening batsman Murali Vijay has been handed 10%…
Brian Lara Names Two Indian Batsmen Who Can Break His Record Of 400 Test Runs
Brian Lara, whose Test record was recently under threat, has named the two players who can break his record of 400 runs in a Test innings. Till the date, nobody has been able to break the West Indies legend's a decade-old record. Former cricketer holds…