Former New Zealand captain, Brendon McCullum, who has a fair share of Twenty20 experience playing all over the world and embracing different cultures, as he is bringing captaincy skills to the Royal Challengers Bangalore (RCB).
Meanwhile, for McCullum, this is his fifth Indian Premier League (IPL) franchise and he hopes to assist skipper Virat Kohli.
"I guess when you're 36 and you've played around a little bit, you've got a few experiences that you can try and assist your captain with," McCullum said.
RCB took a significant decision to leave Chris Gayle and go all out for the Kiwi star. After a valiant fight from Rajasthan Royals (RR) and Delhi Daredevils (DD), the Royal Challengers snapped him up.
However, RCB's return lies in how well he teams up with Kohli and the other senior cricketers featuring in the side.
On his part, McCullum enjoyed somewhat the moment before joining up the squad.
"Virat and I, our relationship is very good as well. He's open to some of the things I come up with. The first thing we did is I spoke to him when I arrived. I said I'll throw a whole lot of ideas at you. You don't feel like you've to use any of them," he maintained.
"But I hope he feels confident that he knows that myself and AB and Quinton as well, who is a very astute thinker of the game, we'll give him ideas and his prerogative is to be able to use the ones he wants to and make the decisions. It's a tough job, to make the final decision. But I think it'll work well," McCullum added.
Meanwhile, McCullum surprisingly left international cricket prior to the 2016 World Twenty20. However, he has a calendar full of T20 assignments.
It is quite a tough task to settle and adapt to different cultures but for McCullum, that's one of the best parts of his globetrotting career currently.
"That [settling into different cultures] is actually one of the things I like the most about T20 leagues. (It) gives you the opportunity to go and experience different cultures, different environments. d like to think of myself as quite a social and easy to get to know a person. So you start to open up some great friendships from around the world with different guys you've played with, which I think is pretty special.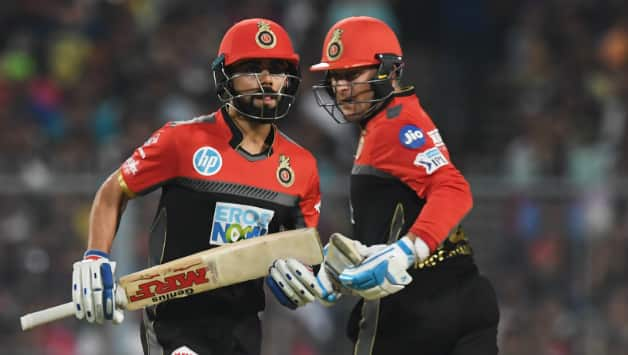 "If you can build friendships that can last a long time, a lot longer than your cricket career, then you walk away from the game really happy," he added.
Talking about his own franchise in IPL, Brendon McCullum noted that the people over here are calm and muted, however, determined to achieve success.
"The thing I like about this franchise, they are very calm, very muted and very determined to try and achieve success. They also treat you fantastically well as a person and offer an opportunity for you to go out there and express yourself," McCullum concluded.
Also, here is the newsfeed:
Chennai Super Kings thrashed on road by protesters
Get the latest news and updates from Indian Premier League, ICC World Cup 2019, Match Prediction & Fantasy cricket. Follow SportzWiki for all cricket news, WWE News & Sports News.
ankush
I am an accountant by qualification, my parents thought their obedient son would study further to become a CA, but I had other things in mind. An ardent Cricket fan is following his passion and making a living watching and working around his favorite sport.
Related posts
Rohit Sharma Slams Media For Too Much Criticising Rishabh Pant
The 22-year-old wicketkeeper-batsman Rishabh Pant has consistently faced huge criticism for his weak performances in international cricket. Rohit Sharma, the limited-overs vice-captain, has slammed the media for too much criticising the youngster. Rishabh Pant made his international cricket debut in February 2017 through the T20I…
We Should Organise IPL When Everything is Fine: Harbhajan Singh
The veteran Indian off-spinner Harbhajan Singh feels ok to play the IPL 2020 in empty stadiums in the wake of novel COVID-19 or coronavirus outbreak, but he first wants to see everything is okay before the tournament. Like the many other nations, India is also…