Kevin Pietersen, former England cricketer, and commentator has urged budding English cricketers to learn from Ravindra Jadeja to have a long Test career not mentioning sporting icons like Virat Kohli and Jasprit Bumrah.
The Indian cricket team has been blessed with immense talent all across the playing positions available. While the likes of Virat Kohli and Jasprit Bumrah have set the benchmarks in their respective roles, a number of other players like Rishabh Pant, Ravindra Jadeja, Ravichandran Ashwin, and Rohit Sharma are in the 'superstars' category.
Kevin Pietersen: England Don't Have A Quality Left Arm Spinner Who Can Bat Unlike India's Ravindra Jadeja
Many former cricketers feel that the depth of India's talent is unparalleled when compared to any other team in the world as India is set to field a limited-overs team in Sri Lanka at the same time when a Test specialist team is in England competing in the WTC Final and 5 England Tests.
Kevin Pietersen, who has been a huge admirer of Indian cricket over the years, has urged budding English cricketers to follow one particular Indian player namely Ravindra Jadeja. England hasn't produced quality spin bowlers of late, especially left-arm spinners. Kevin Pietersen, who has praised Ravindra Jadeja on a number of occasions for his all-around skills, feels the England cricket team needs a player like the Indian southpaw.
"It frustrates me that there still isn't an international-standard English left-arm spin bowler who bats. Look at what Ravindra Jadeja has done for India in Test match cricket, one-day cricket, and T20 cricket," Kevin Pietersen wrote in his blog for Betway Insider.
Lending advice to aspiring cricketers, the former England skipper asked those learning the trade to copy Ravindra Jadeja as there are high chances that they would go on to have a prolonged Test career in England team.
"It's the one position that the ECB must be prioritizing. They need to invest in somebody because someone of that ilk is priceless across all three formats," the former England captain added.

"If you're a kid, an emerging player, or a county cricketer, copy Jadeja. Copy what Jadeja does because he's an absolute superstar. You'll have a long career as a Test match cricketer for England.
There were doubts over Ravindra Jadeja's form at the start of IPL 2021, considering he was out of competitive action for more than 2 months after suffering a finger injury during the Australia tour. The all-rounder has been in fine form for CSK in IPL 2021. The India all-rounder has hit 131 runs in 7 matches, averaging a staggering 131 and striking at close to 160.
With the ball, he has picked up 6 wickets and has conceded at less than 7 runs per over before IPL was suspended. Ravindra Jadeja, 32, is one of the best fielders in the world at present and, along with his left-arm spin, besides batting, provides flexibility to the Indian team. He has so far played 51 Tests, 168 ODIs, and 50 T20 Internationals.
Kevin Pietersen: Jack Leach And Dom Bess Are Not Test Match Spinners
England had arrived in India with Jack Leach and Dom Bess as the specialist spinners during the recent Test series. Neither, however, managed to leave the sort of impact that their Indian counterparts did. Kevin Pietersen, quite explicitly, wrote in his column that he doesn't feel the duo deserve to be called Test match spinners.
"Leach is not a Test match spinner and Bess is not a Test match spinner. I wrote nearly two years ago that I hope Leach doesn't get remembered for Specsavers adverts because it's about winning Test matches," Pietersen pointed out.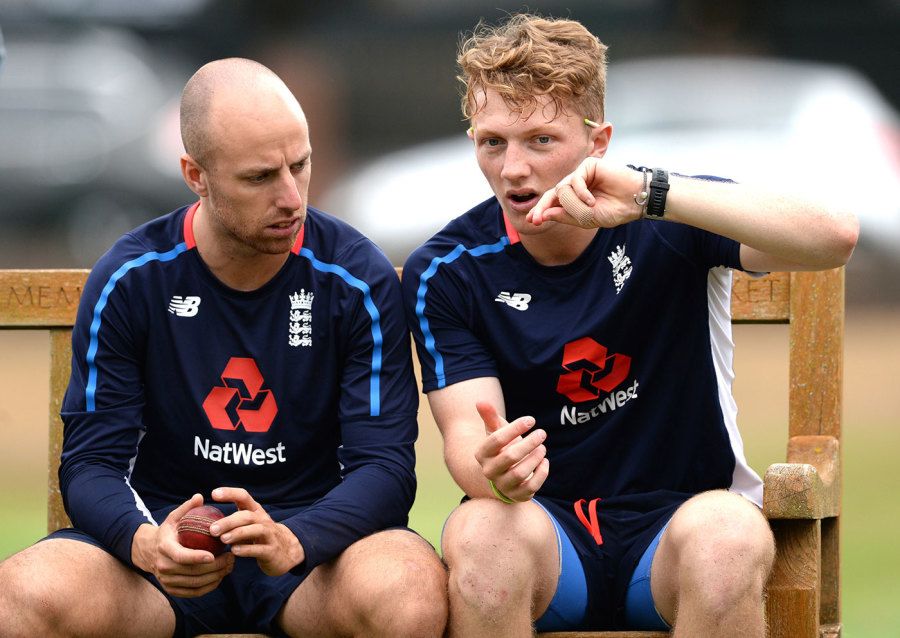 "Unfortunately, I was right, because he's not good enough. He hasn't bowled any teams out, he hasn't bowled England to glory in Tests like Panesar and Swann used to do."
In the ongoing first Test between England and New Zealand at Lord's, the hosts didn't field a single specialist spinner. Skipper Joe Root himself bowled 12 overs of off-spin in the first innings.