Kuldeep Yadav has the credit of clinching the fastest 100 ODI wickets (in terms of innings) for India as a spinner. Hailing from Kanpur, Uttar Pradesh, Kuldeep Yadav has surely made a case for himself in his brief career so far.
The game of cricket has always struck the chord of fans' hearts owing to its enthralling variations and Kuldeep Yadav added more to it. Being the first Chinaman in the Indian mix, not only he brought variety to the table but also ruled record charts with his sheer finesse.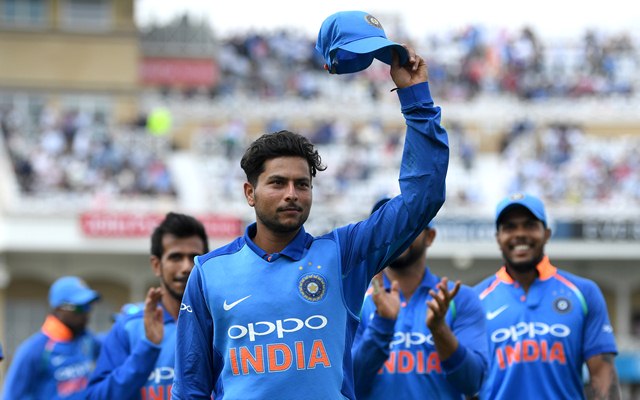 "It is always a special feeling to get the debut cap and when you take your first wicket. It was a very special moment for me and I was happy. If you watch the ball, it was a flipper and I set him with a flighted one and I knew there was a chance for an lbw or caught behind but it went straight to Ajinkya Rahane. Yes, it was a great moment for me," on first Test wicket of David Warner

"Team combination matters a lot and I personally feel Jadeja brings a lot of depth in the batting. He scores both with bat and ball. So, it is always tough to choose between him and us," on  Yuzvendra Chahal's statement that Ravindra Jadeja's comeback to all formats resulted in Kul-Cha not getting enough chances together in XI.
"I just think I should be playing more games because when you don't do that, you tend to lack both rhythm and confidence.Yes, the last two years were difficult and very different for me. However, some games didn't go in my favour but you always need to work hard and keep the momentum going, your time will probably come, ' on reassessing past 2 years performance.

"Team management has been very supportive in these times. Virat and Ravi Bhai also keep talking to me regularly and tell me the things needed in the match. Bharat Arun has also been supportive alongside management,"on support

"I feel everyone is good when they are in form so there is no particular batter.David Warner's wicket remains my most memorable one, my first Test wicket," on cherishing 1st Test scalp.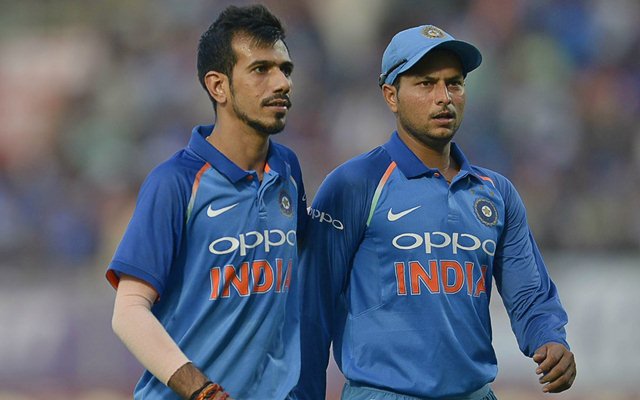 "These things will happen and come into your life often as a youngster and you need to face this challenge. Just keep working hard as you don't know when the next opportunity arrives and when the team needs you, you have to put your hand up. You need to remain very positive and try not to complain about things," on dealing with insecurity and depression.
"You always want to play cricket, whether it's international or domestic. As long as I am getting opportunities to play games, I will be very happy," on playing domestic cricket to gain confidence.
"I have got a fine gym at home, so I am working on my fitness and doing some shadow bowling. I am really looking forward to the Lanka series and I will be fully prepared before the tour," on working hard for Lanka tour.
However, the Chinaman would be sure and adamant enough to cement his place with the national team in near future. Kuldeep Yadav also didn't feature in a single game in the first half of the IPL 2021 and is all but certain to sit out the T20 World Cup. Hence, the upcoming tour of Sri Lanka, which will feature most of India's fringe players, will be critical for him to try and win back his place in India's first XI.
Kuldeep Yadav Shocked Not To Get Any Games For KKR In IPL 2021
With spinners like Sunil Narine, Shakib Al Hasan, Harbhajan Singh, Pawan Negi, and Varun Chakravarthy in the ranks of KKR, it remains to be seen whether the 26-year-old Chinaman spinner Kuldeep Yadav will get enough chances in IPL 2021 to prove his doubters wrong.
"It's hard to say that I mean. Sometimes you feel you are ready to play but management doesn't feel so. They think someone is better than you and they also think about the combination. These things happen in franchise cricket a lot. I thought I was ready to play in Chennai in IPL 2021 but it didn't happen and it was shocking," on KKR benching him.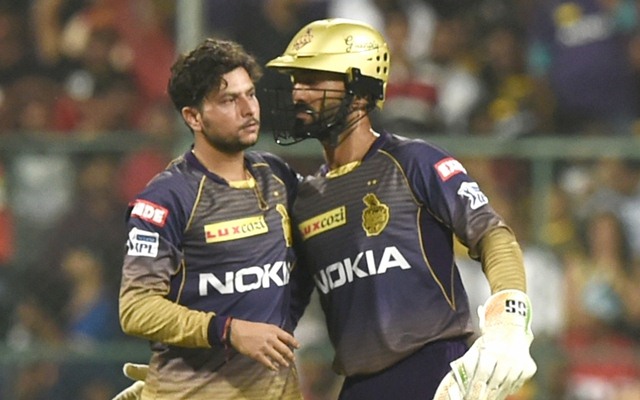 "The crowd from Kanpur and Lucknow is really excited to see more games at Ekana. Once the COVID-19 crisis is over, we may get a lot of games here. Also, T20 World Cup will be played in India so we might see some games at Ekana," on hometown Lucknow's Ekana getting games.
" I always think of breaking or creating records whenever I am on the field and looking forward to my another 100 soon," on being fastest spinner to clock 100 ODI scalps.
He played only 14 games in the last two seasons for KKR and his average was above 70 in both editions which is extremely poor by standards unlike his average in IPL 2016-2018 which was less than 30. In ODIs, he averaged 17.78 with the ball in 2018 picking as many as 45 wickets in 19 games but has picked only 6 scalps in 7 ODIs in 2020-21. In T20Is his average is an extraordinary 13.77 but he has got limited opportunities.
Ravichandran Ashwin last played a T20I match way back in 2017 against West Indies in Kingston. In the last 10 T20Is that he has played, Yuzvendra Chahal has taken 9 wickets. On the other hand, Kuldeep Yadav played 9 T20Is in 2018 and featured in just 4 T20Is in the last two years (2 T20Is in 2019 and 2 T20Is in 2020).