Sri Lankan umpire Kumar Dharmasena is enduring a horrid time on the field. His run of poor decisions began from the Bangladesh-England series in October, and the cricketer-turned-umpire is still looking out of sorts in his decision making.
In the two Bangladesh-England Test matches, 13 of 27 of his decisions that were reviewed were reversed. It continued during the five-match Test series between India and England and the Sri Lankan official once again hogged the limelight during the ongoing ODI series between India-England, albeit for a wrong reason.
During the second ODI in Cuttack, Dharamasena became the laughing stock after his failure to convey a message correctly to on-field umpire Anil Chaudhary.
The incident happened in the 47th over when England player Liam Plunkett was given out by Anil Chaudhary after he was hit onto the pads by a Jasprit Bumrah delivery. But as soon as Chaudhary gave his decision, Plunkett went upstairs to review his decision.
The England bowler was right to review the decision as the replays showed the impact on the pad was outside off with Plunkett walking a long way across the stumps to play the ball.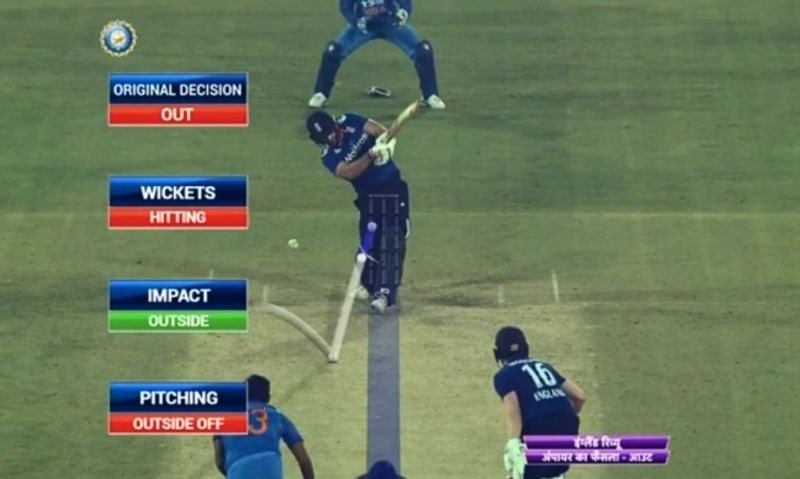 "Nothing there. Just roll back for me to confirm again. I can see clear daylight between the bat and the ball and you can go to ball tracking when it is ready," Dharmasena said while watching the replays.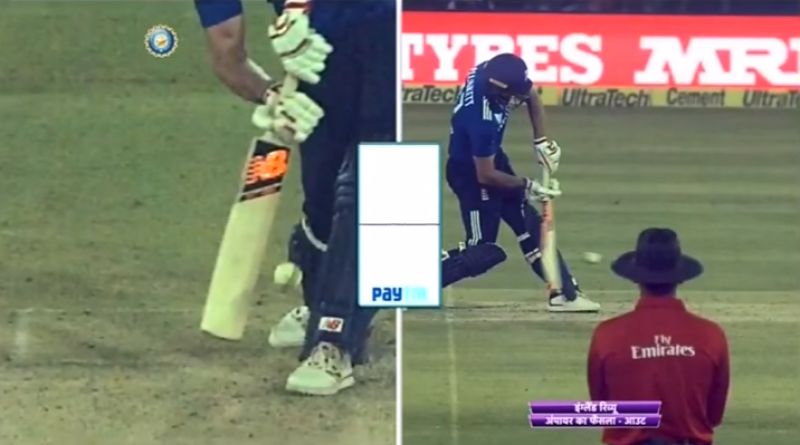 But the next line once again showed that the Sri Lankan official needs a break from the game. He said:"It is impact outside the line and you can stay with your original decision."
Following Dharmasena's instructions, Chaudhary upheld his decison for a moment before the officials realised their mistake and overturned the wrong verdict.