Nitin Menon, the Indian cricket umpire, who was widely praised for his work during the India-England bilateral series recently, has decided to take a break from the ongoing Indian Premier League and look after his family during the raging Covid pandemic.
As per reports, Nitin Menon, who was officiating in IPL 2021 matches, left the bio-bubble after his wife and mother tested positive for COVID-19.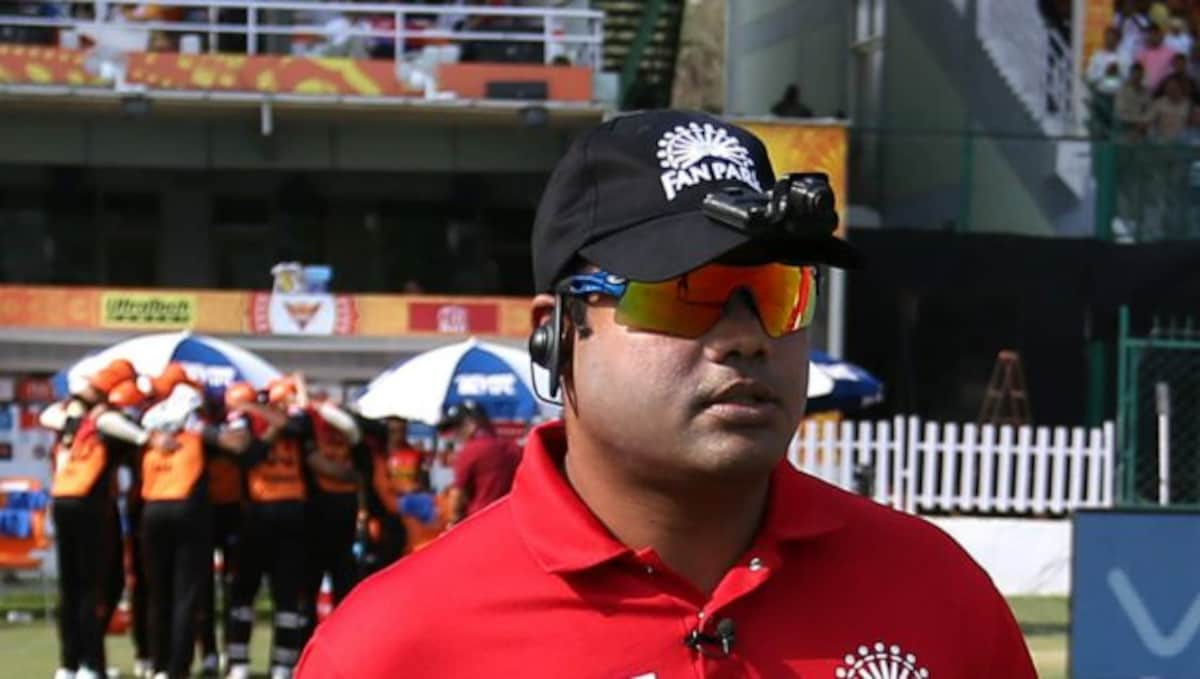 Nitin Menon Pulled Out After His Family Members Reported Covid-19 Positive
India's top umpire has pulled out of the ongoing IPL after his family was struck by a couple of COVID-19 cases, while his Australian counterpart Paul Reiffel's attempts at leaving hit a dead end because of his country's suspension of air travel with India.
"I am in the hospital and taking care of my family members," Nitin Menon told Timesofindia.com on the phone.

"I am on a break. Have to see my family," he added.
It is learned that the Indian umpire, a resident of Indore, has left the IPL bio-bubble after his wife and mother tested positive for COVID-19. He is the only Indian in the ICC elite panel of umpires and was recently praised for his work during India's home series against England.
In Paul Reiffel's case, the Australian government's imposition of a travel ban on flights to and from India in the wake of the rising COVID-19 cases here led to him being unable to leave the bubble after initial information suggested that he has made the move.
The BCCI is going ahead with the tournament and interim CEO Hemang Amin has assured all players and support staff that they remain safe in the bio-bubble. BCCI is likely to replace Nitin Menon with an umpire from its own pool of umpires.
Nitin Menon, Ravichandran Ashwin, Andrew Tye, Kane Richardson, And Adam Zampsa Left Bio Bubble Midway For Covid-19
Nitin Menon, who is the only Indian umpire in the ICC Elite panel of umpires, is the second Indian to pull out of the cash-rich tournament. India and Delhi Capitals spinner Ravichandran Ashwin was the first Indian to leave the tournament mid-way after members of his family tested positive.
Apart from Nitin Menon and Ravichandran Ashwin, three Australians Andrew Tye (Rajasthan Royals), Kane Richardson (RCB), and Adam Zampa (RCB) left earlier due to COVID-19. The trio cited personal reasons for pulling out of the league.