Pat Cummins picked his Australian and New South Wales team-mate, Steve Smith, as the "most complete Test batsman" during a Q&A session on YouTube on Tuesday.
Pointing out Steve Smith's ability to adapt according to conditions that are in offer, Pat Cummins called the former Australia skipper a problem solver who has the unique ability to master every condition.
Pat Cummins: Steve Smith Solves Whatever Problem He Has In Front Of Him
The country's seven top cricketers including the likes of David Warner, Pat Cummins, Glenn Maxwell, Jhye Richardson, Kane Richardson, Marcus Stoinis, and Daniel Sams have pulled out from the upcoming West Indies series and Bangladesh series. Star batsman Steve Smith was also not included in the squad as he is yet to fully recover from an elbow injury that flared up during the IPL.
Answering a question from a fan on the most complete Test batter he has seen, the 28-year-old pacer replied: "I am going to be biased here. I am an Australian and have seen Steve Smith score hundreds here in Australia, in the fast and bouncy wicket, in South Africa where the wickets are green and its seams, in England against the swinging Duke's ball and in spin fests in India.

"Steve Smith solves whatever problem he has in front of him. He's better than anyone I have seen."
Steve Smith would be a topper in most of the unbiased lists as well. The 32-year-old former Australian captain has 7,570 runs from 77 Tests at an average of 61.8. Except in Bangladesh, he doesn't average below 40 in any country.
He averages 59.55 in England, a country where visiting batters often find themselves at sea. Even batting in India has been a challenge for most visitors in recent times, but Steve Smith averages 60 there. For anyone with over 1,500 runs in Test cricket, Steve Smith's batting average is only next to Don Bradman. It's even more incredible for someone who debuted as a leg-spinning all-rounder.
Pat Cummins Reveals His Favourite All Rounder Mitchell Marsh
Pat Cummins also went on to reveal his favourite all-rounder. He went with his Australian teammate Mitchell Marsh. Mitchell Marsh had a brilliant T20I tour of the West Indies last month where he scored 219 runs at 43.8, striking at over 152. He also picked up eight wickets at an average of 11 and went for only 6.76 runs an over. On Tuesday, he top-scored for Australia with a 45 in their loss in the first T20I against Bangladesh.
"My good mate Mitchell Marsh. Got to love him. Had a great series against the West Indies lately," added Pat Cummins, the No.1 Test bowler, who is currently in a break and readying for fatherhood.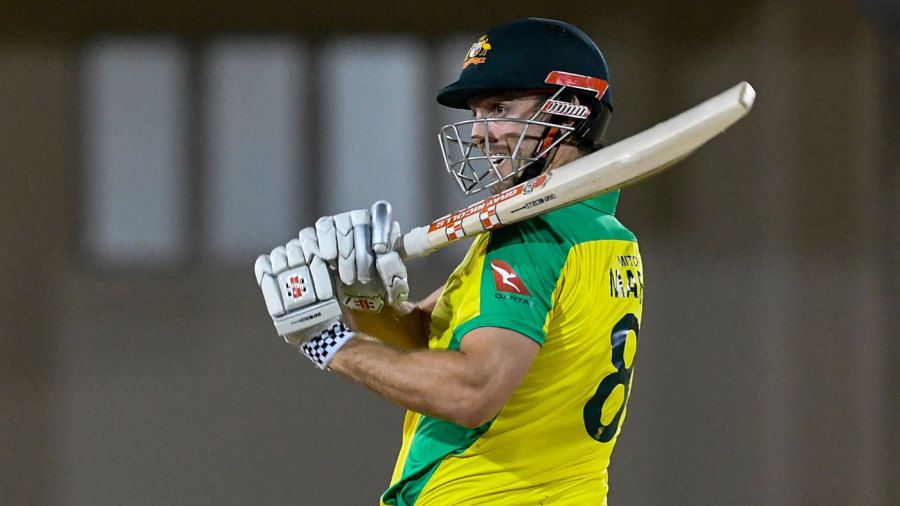 Pat Cummins, Steve Smith, and Mitchell Marsh are expected to unite in October when Australia begins their T20 World Cup campaign. It's the only major white-ball tournament that Australia hasn't won.
Australia T20 stars are expected to be part of IPL 2021 once it resumes in UAE in September this year. According to a report, barring a few who have already stated their unavailability for the 2nd phase of IPL to be played in UAE, the IPL franchises will not have to ponder and sweat over the absence of their overseas stars, especially from Australia.
Most Australian players, including all-rounders Glenn Maxwell and Marcus Stoinis, are likely to participate in the second phase of IPL 2021 when the tournament resumes in UAE. The likes of Glenn Maxwell, Jhye Richardson, Kane Richardson, Marcus Stoinis, and Daniel Sams, all of who had pulled out of the West Indies tour recently, will turn up for their respective franchises when the T20 league resumes.
As for Pat Cummins, who had made himself unavailable for the T20 league well in advance, Kolkata Knight Riders (KKR) would have to do without the services of their most expensive player for the remaining games of the season.