Pat Cummins claims ending the IPL will not help in India's fight against COVID-19. Pat Cummins wants IPL 2021 to continue as he feels ending the tournament is not a solution.
Shutting down IPL is not the answer even as India is struggling to control the COVID-19-induced health crisis, insisted star pacer Pat Cummins, who donated USD 50,000 towards the fight against the dreaded virus.
Pat Cummins Don't Think Ending The IPL 2021 Is An Answer
There's been an ongoing debate whether the IPL should continue when India is facing a severe health crisis as thousands of people are dying of the dreaded virus. While a few feel it should not continue, a section believes it was a happy distraction.
"I don't think ending the IPL is the answer," the 27-year-old said in an interview with news channel WION. "We are doing everything we can to make sure we don't take any resources out of the front line. I don't think so (it's the solution)."
"Of course there's an aspect that playing every night for three-four hours hopefully contributes to people staying home as it has been a hard routine for them and we can help them get through each day," he said.
On Monday, Royal Challengers Bangalore announced that their two Australian recruits Adam Zampa and Kane Richardson have decided to withdraw midway through the season due to personal reasons. Their withdrawal came after Rajasthan Royals fast bowler Andrew Tye too left IPL 2021 midway for fear of being locked out.
Rawalpindi Express Shoaib Akhtar urged the BCCI and the PCB to not go ahead with the IPL and PSL edition, respectively, due to the rapid spike in cases amid the Covid-19 threat. Abhinav Bindra, the only Indian to win individual Olympic gold and now part of various high-level athletes' commissions, spoke about this issue. Writing in The Indian Express, he said the players should acknowledge the enormous privilege they enjoy to be able to play the sport in these times.
Pat Cummins And Brett Lee Donated Money For Purchase Of Oxygen Supplies For Hospitals Fighting Against Second Wave Of Covid-19
Pat Cummins further said looking at the second wave, groups have been formed in Australia to help the country.
"People in Australia would also like to help, so we are planning to set up something there to direct the resources to some charity over here," the world number one Test bowler said.

Asked about his decision to donate towards the PM CARES Fund, Cummins said: "Just chatting with a couple of guys here at Kolkata Knight Riders and they have been really generous in their donation to the PM CARES fund over the last year. (Team owner and Bollywood superstar) Shahrukh (Khan) donated (money) himself and that is the way to go."
Former Australian and KKR pacer Brett Lee followed Pat Cummins' recent initiative and donate 1 Bitcoin for India's fight against the second wave of the coronavirus pandemic. The 44-year-old, who is currently in India for the ongoing IPL 2021, took to Twitter to announce that he would be donating 1 Bitcoin to help with "the purchase of oxygen supplies for hospitals across India."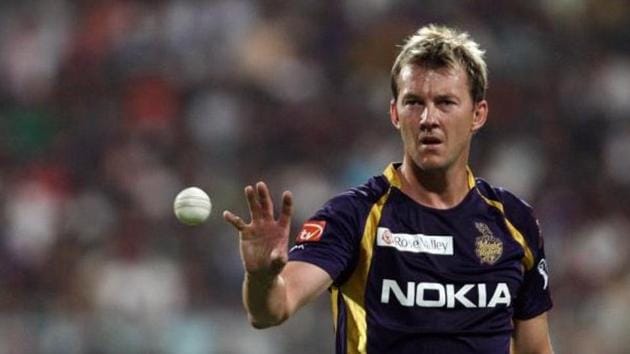 It is worth noting that 1 Bitcoin is approximately 40,95,991 Rupees. Earlier on Monday, KKR pacer Pat Cummins revealed that he would be donating the USD $50,000 to the 'PM Cares Fund' for a similar purpose.
Players who left IPL 2021:
Adam Zampa – left midway to return to Australia
Andrew Tye – withdrew for Covid-19 fears and being locked out of Australia
Ben Stokes- injured while playing his first IPL 2021 match, ruled out for 3 months
Jofra Archer- injured before IPL 2021
Josh Hazlewood- opted out of IPL 2021 due to the growing number of COVID-19 positive cases in India
Josh Phillipe- unavailable due to personal reasons
Kane Richardson- left midway for personal reasons
Liam Livingstone- bio bubble fatigue
Mark Wood- opted out before the auction
Mitchell Marsh- pulled out for personal reasons
Ravichandran Ashwin- left midway to support family fighting against Covid-19