Ravichandran Ashwin has made tremendous growth, not only with his bowling but also with the bat in his hand. Besides being India's third-highest wicket-taker in Tests, off-spinner Ravichandran Ashwin has also scored 2755 runs from 80 Tests.
Now while those may not be staggering numbers, the fact that Ravichandran Ashwin has hit five Test centuries holds him in good stead. Even in the second innings of the Kanpur Test against New Zealand, it was his partnership with Shreyas Iyer, that bailed India out of a spot on Day 4, where he scored a crucial 32.
Ravichandran Ashwin Should Be Considered One Of India's Very Good All Rounders- Craig McMillan
While the legendary Kapil Dev still stands out as India's best all-rounder of all time, a former New Zealand all-rounder Craig McMillan feels Ravichandran Ashwin isn't too far behind. When it comes to Indian all-rounders, not many names come to mind except probably Ajit Agarkar, Irfan Pathan, Hardik Pandya, and Ravindra Jadeja, but Craig McMillan reckons Ravichandran Ashwin will already go down as one of India's finest in that category.
"I think perhaps that R Ashwin doesn't get enough credit. He is not only a great spinner but an all-rounder because he has a number of Test hundreds as well.

"And most of it has come – when you think of the one against England earlier this year – came at an important time in Chennai when India was under the pump, behind in the game. Ashwin scored a hundred and turns the game and takes wickets," Craig McMillan said.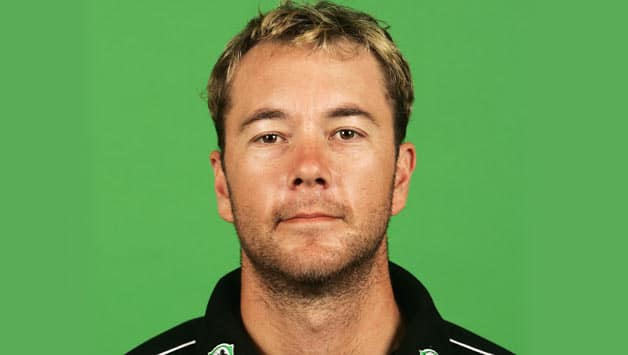 "We always talk about the great Indian all-rounders, and Kapil Dev is right at the top of the tree, but I firmly think that after him, with the numbers he is achieving, Ravi Ashwin should be considered one of India's very good allrounder."
Ravichandran Ashwin, who wasn't considered from all four Test matches in England, returned to the format grabbing six scalps in the 1st Kanpur Test against NZ where he surpassed Harbhajan Singh to be placed only next to Anil Kumble and Kapil Dev in the leading wicket-takers column.
As India heads into the second Test in Kanpur, Ravichandran Ashwin is eyeing three huge records, including achieving 50 Test wickets for the fourth time in a year and chasing Anil Kumble's 300 wickets at home, the most by an Indian bowler.
Ravichandran Ashwin Needs 16 Scalps More To Overtake Legendary Pacer All Rounder Kapil Dev's 434 Scalps
The legend of Ravichandran Ashwin continues to grow as India's premier off-spinner became the country's third-highest wicket-taker in Tests surpassing the 40-year veteran off-spinner Harbhajan Singh when he grabbed his 418th Test scalp on Day 5 of the Kanpur Test. The 35-year-old Ravichandran Ashwin took his 419th wicket in his 80th Test to surpass Harbhajan Singh (417 in 103 Tests) at an excellent average of 24.49.
Ravichandran Ashwin claimed three wickets in both innings of the Kanpur Test and also made useful contributions of 38 and 32 with the bat. He is now next only to the legendary Anil Kumble(619 wickets in 132 Tests) and Kapil Dev and looks set to go second, needing another 16 wickets to overtake Kapil Dev (434 scalps in 131 Tests).
Ravichandran Ashwin recently made a successful comeback to India's T20I squad after a gap of four years, during the T20I World Cup in the UAE. He has continued the good work in the home T20I series against New Zealand.
Off-spinner Ravichandran Ashwin has played 5 T20Is since his comeback in the limited-overs format after a gap of 4 years. He has picked 9 scalps at an average of 11.66 and an economy rate of 5.25, and a strike rate of 13.3.