Ravichandran Ashwin Net Worth, Endorsement and Salary ∼ Team India's Test specialist, Ravichandran Ashwin is one of the most sought-after cricketers in the world currently. The 32-year-old off-spinner has led the spin attack for his nation in the last few years and has done his job with utmost authority.
His on-field exploits have in return garnered his personal property as well. Thus we will take a look at the Ravichandran Ashwin Net Worth, Ravichandran Ashwin Endorsements, Ravichandran Ashwin Salary in this article.
Meanwhile, Ashwin bursts on to the international after an impressive campaign in the Indian Premier League. He guided Chennai Super Kings to the title in 2010 season and since then has not looked back ever. In the following year, he helped India win the 50-over World Cup.
In the same year, he made his Test debut against the Windies and became the seventh Indian to take a five-wicket haul on Test debut. He took two five-wicket hauls and smashed a century in that series and won the player of the series award.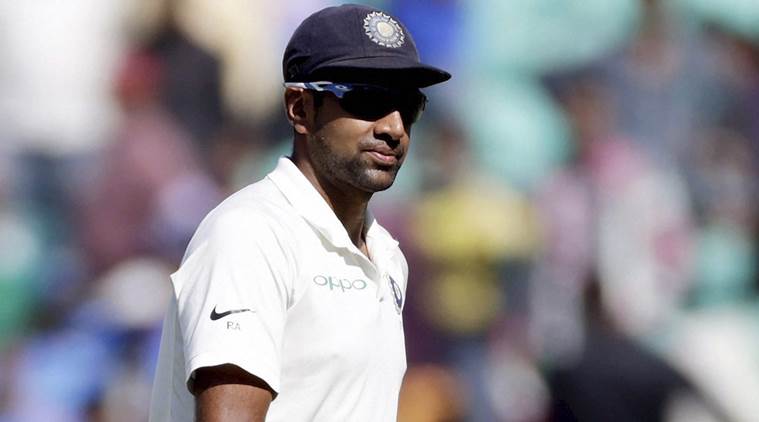 Ravichandran Ashwin had a great start to his Test career which helped him to become the lead spinner of the team. In a home Test series against Australia in 2013, he bagged 29 wickets, the most by any Indian bowler in a four-match Test series. Furthermore, he took his 100th Test wicket in his 18th match, becoming the fastest Indian bowler to the milestone and the fastest in the world in over 80 years. In 2017, playing his 45th Test, Ashwin became the fastest player to pick up 250 Test wickets.
Ashwin has also scored four centuries in Tests. In 2014, he won the Arjuna Award and had bagged the BCCI's international cricketer of the year for the 2012–13 season. He also won the ICC Cricketer of the year 2016 along with ICC Test Cricketer of the year in December 2016.
Such outstanding display in the cricketer has fuelled his gains as well. So let us take a detailed look at his net worth.
NET WORTH OF RAVICHANDRAN ASHWIN
Ravichandran Ashwin also boasts many sponsorship and business ventures. Ashwin has one of the highest Net Worth among Indian bowlers. Ashwin earns income from cricket match fee, brand endorsements, and personal investments.
The talismanic off-spinner has a net worth of estimated Rs 115 crore.
So without further ado, we take a look at The Ravichandran Ashwin net worth. To find out, we have taken into account, his salary, endorsements, bonuses, and assets.
Ravichandran Ashwin Endorsements
Ashwin has endorsed brands such as Ramraj Linen, Moov Spray. The endorsement fee is Rs.4.5 Crore for each year contract.
Ravichandran Ashwin Salary
Ravichandran Ashwin earns Rs. 25 crores per annum, and he is one of the topmost cricketers in grade – A position. He represents India in both ODI and Tests formats from where he earns Rs 3,00,000 for an ODI game and Rs 5,00,000 for a Test match.
Furthermore, he gets Rs 12.5 crore from his Indian Premier League franchise Kings XI Punjab. He was the skipper of the side, however, failed to lead them to the title in his maiden stint.
Ravichandran Ashwin Salary in 2015
The spinner from Tamil Nadu earned a mammoth amount of Rs 18 crore from salary, bonuses, and endorsements.
Ravichandran Ashwin Salary in 2016
The veteran off-spinner saw a rapid increase in salary within one year as it rose from Rs 15 crore to Rs 21 crores, thus increasing the net worth of Ravichandran Ashwin.
Ravichandran Ashwin Houses and Assets
Ravichandran Ashwin has recently bought this house for Rs.9 crore in Chennai. Moreover, he had spent one crore more on interior designing.
Furthermore, he also has three luxury cars worth Rs 2.6 crores which adds value to his net worth.
Net Worth Growth Estimate
Ravichandran Ashwin has become a permanent fixture in the Indian team in all three formats of the game. R Ashwin Net Worth and Income Earnings are estimated to grow by 220% in the next five years.
Get the latest news and updates from Indian Premier League, ICC World Cup 2019, Match Prediction & Fantasy cricket. Follow SportzWiki for all cricket news, WWE News & Sports News.
ankush
I am an accountant by qualification, my parents thought their obedient son would study further to become a CA, but I had other things in mind. An ardent Cricket fan is following his passion and making a living watching and working around his favorite sport.
Related posts
ICC World Cup 2019: The Lower-Order Needs to Score Runs if Top-Order Fails, Says Virat Kohli
Indian National Cricket Team skipper Virat Kohli feels the lower-order needs to score runs at times when top-order fails in…
ICC World Cup 2019: Twitter Reacts as New Zealand Restricts India to 179
India's batting order could not get going as they were skittled out for 179 in their first warm-up match against…