Rishabh Pant has earned himself a few fans in the last two series against Australia and England, and former Pakistan skipper Inzamam-ul-Haq is one of them.
The veteran cricketer stated that he is watching a left-handed version of Virender Sehwag bat when Rishabh Pant is at the crease.
Rishabh Pant Playing Is Like Watching Virender Sehwag Batting Left Handed: Inzamam-ul-Haq
Rishabh Pant scored 274 runs in 3 Tests in Australia averaging 68.5. He scored 91,11, unbeaten 58, 8, and 101 in the 5 innings against England. He has managed 270 runs so far against England averaging 54. He brought up his 3rd Test hundred in the 4th Test.
"Rishabh Pant, absolutely brilliant. After a long time, I have seen a player on whom pressure seems to have no effect. Even if six wickets are down at 146, the way he starts his innings, no one does. He plays his strokes, irrespective of the pitch or how many runs the other team has scored. He is equally good against spinners and fast bowlers. I thoroughly enjoy watching him. It's like watching Sehwag bat left-handed," Inzamam said on his YouTube channel.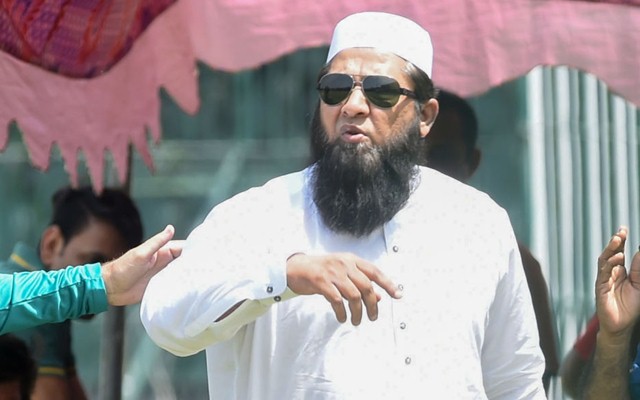 Ever since Rishabh Pant played the second Test against Australia in Melbourne in December, his batting has escalated to an all-time high with the batsman scoring four half-centuries since then missing 3 tons by a whisker, but finally scored the important century at Ahmedabad.
Rishabh Pant Reminds Inzamam-ul-Haq Of Virender Sehwag
Inzamam-ul-Haq also pointed out the similarities between the two Indian batsmen.
"I have played with Sehwag and he too didn't bother about other factors. When he used to bat, it didn't matter to him how the pitch behaved or what kind of bowling attack the opponent had. He just had to play his strokes, even if the fielders were on the boundary. After Sehwag, I have seen such a player, for whom nothing else matters," Inzamam added.

"Ever since I've noted, it's not that he's only doing it in India, he did it in Australia too. He didn't get to score centuries because he plays at his own pace. After a long time, I have seen such a player. India had Sachin, Dravid… now they have Virat and Rohit. But the way he plays, it's amazing. The kind of self-confidence he has is surprising. I haven't come across a player like him in cricket," said Inzamam.
Rishabh Pant smashed a century against England in the fourth Test at the Narendra Modi Stadium. India needed him to fire as they were reeling at 80/4 with the top four batsmen in the pavilion. But Rishabh Pant ensured that India takes the lead in the first innings as he hit an important 101 to take the hosts past England's first innings total.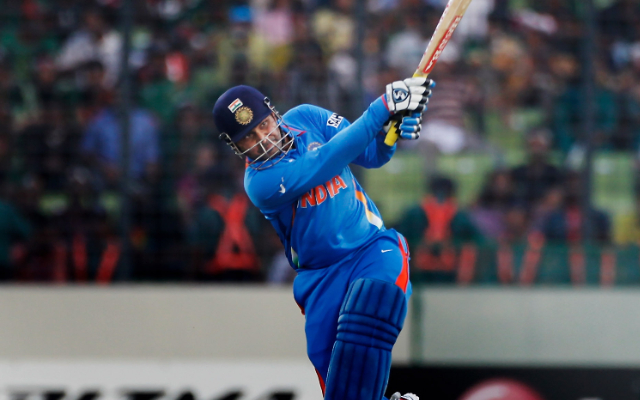 Virender Sehwag holds multiple records including the highest score made by an Indian in Test cricket (319 against South Africa at M. A. Chidambaram Stadium in Chennai), which was also the fastest triple century in the history of international cricket (reached 300 off only 278 balls). Virender Sehwag also holds the distinction of being one of four batsmen in the world to have ever surpassed 300 twice in Test cricket.
Left-handed southpaw Rishabh Pant made a comeback to the Indian T20I side while another dynamic left-handed wicketkeeper-batsman Ishan Kishan earned his maiden call-up as India decided to leave out Sanju Samson for the five-match T20 series against England starting on March 12. KL Rahul has been keeping wickets in ODIs and T20Is ever since Rishabh Pant lost his place in the XI after suffering a concussion during an ODI against Australia towards the end of 2019.