Shane Warne was surprised to see that India wasn't "super aggressive" on the second morning of the third Test. He said India's mindset and attitude lacked intent.
Former Australian legendary leg spinner Shane Warne on Thursday said he was "very surprised" that India was not "super aggressive" in the first session of the second day of the third Test against England at the Narendra Modi Stadium in Ahmedabad.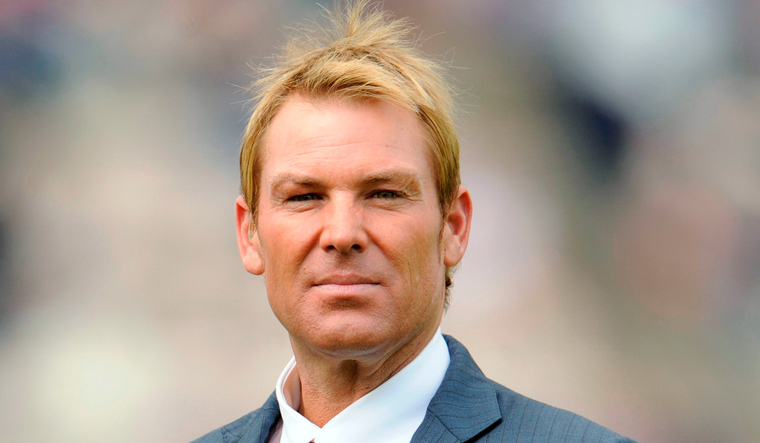 India witnessed a dismal start on Day Two as Joe Root and Jack Leach completely dominated the Indian batsmen. Only Rohit Sharma (66) managed to find a bit of rhythm but other than that, it was a poor show from the Indian team with the bat. Resuming the day on 99/3, India lost wickets at regular intervals and their innings was brought to an end in the 54th over.
India managed just 145 runs in their first innings as part-time spinner Joe Root scalped five wickets while Jack Leach picked four scalps to help England fight back. Analyzing the game, Shane Warne posted a series of tweets and said England who was bundled out for 112 runs on an opening day were right back in the game.
Just turned the tv on to see the score between #IndiaVEngland ! Wow, a bits happened in this 1st session & Eng are right back in this – big time. Favourites from here ? What could India chase in the last innings ? 150 tops even though they played 4 seamers. Awesome @root66 – 👏🏻👏🏻

— Shane Warne (@ShaneWarne) February 25, 2021
Ps England need to be ruthless right now as 40/50 run lead is enormous ! No easy singles for Ashwin anywhere, make [email protected] a big shot

— Shane Warne (@ShaneWarne) February 25, 2021
Very surprised that India weren't super aggressive this morning. Seemed like the mindset and attitude was to be patient and just bat – lacked intent ! 50+ run lead India become favourites. Worth Archer steaming in for an over or two I reckon. Nose and toes !!!!!!!!

— Shane Warne (@ShaneWarne) February 25, 2021
Commenting on the pitch, former England player Michael Vaughan wrote that, to be honest, the pitch involved is not a 5 day Test pitch. Shane Warne was surprised at India's mindset and urged England to be ruthless.
Michael Vaughan had earlier called the Chennai pitch a "shocker," while adding on the same breadth that it does not make for five-day cricket while looking at the way the England batsmen struggled against the Indian spinners in the 2nd Test.
In reply, legendary spinner Shane Warne pointed to Rohit Sharma's knock and said England should have bowled better instead. 
Axar Patel Wrecks Havoc In The 3rd Test At Ahmedabad
In the 1st Test at Chennai, England batting first posted 578 with skipper Joe Root scoring 218. India managed 337 and 192. Despite England managing only 178 in 2nd innings, the side won by 227 runs as a 420 run target proved to be a daunting task for India.
Axar Patel made his Test debut in the 2nd Test at the same venue and impressed as he took seven wickets, including a fifer in the fourth innings. In the same Test, Ravichandran Ashwin scored a brilliant century and also took eight wickets, including one fifer. India won by 317 runs after scoring 329 and 286 while England managed only 134 and 164 in the two innings.
In the 3rd Test, India managed to score only 145 after England had scored 112. England have been dismissed after scoring only 81 leading by only 48 runs on only the 2nd day of the 3rd Test. The match may end within two days. The spinners are playing a part as Axar Patel took 6 scalps in the first and 5 scalps in the 2nd innings. India have been set a target of 49 runs to win the 3rd Test.