While Sachin Tendulkar's incredible century tally and runs are enough to convince many that he is the best cricketer of all time, many feel that the Don Bradman is by far the best player to have graced the field.
Bradman ended his career with a mind-boggling average of 99.94 while Sachin finished his illustrious career with 100 centuries and as the highest scorer in Tests and ODIs as well. But, while the debate over who is the best cricketer of all time is never going to cease, the latest study conducted by the Indian Institute of Management Calcutta (IIM-C) might provide the much-needed breakthrough to it.
According to a report in the Business Standard, the institute decided to put an end to the discussion with a new methodology, comparing players across generations taking into account batting performances in various conditions, quality of opposition etc.
The research paper titled 'Measuring batting consistency and comparing batting greats in Test cricket: Innovative applications of statistical tools' worked on by IIM-C's faculty members Sahadeb Sarkar, and Anirban Banerjee has considered more than mere stats showing the number of runs scored by the players to find the best player of all time.
"Our study analyses batsmen's performance in terms of five criteria, namely batting average, consistency or dependability, longevity, quality of runs scored and opposition diversity," Sahadeb Sarkar told Business Standard.
"Traditional methods of calculating a player's batting average require assumptions that may not often be justified. Furthermore, a measure of batting consistency of a player is generally not provided, for example, by ICC or ESPN Cricinfo. Our work successfully addresses both of these issues using the Weibull distribution model for a select group of Test batsmen," he added.
According to the findings, Bradman is at the top of the list followed by Tendulkar, Len Hutton, KF Barrington and Jacques Kallis. The researchers also claimed that Bradman was a superior batsman when it comes to the quality of runs scored while Tendulkar was consistent against all the oppositions.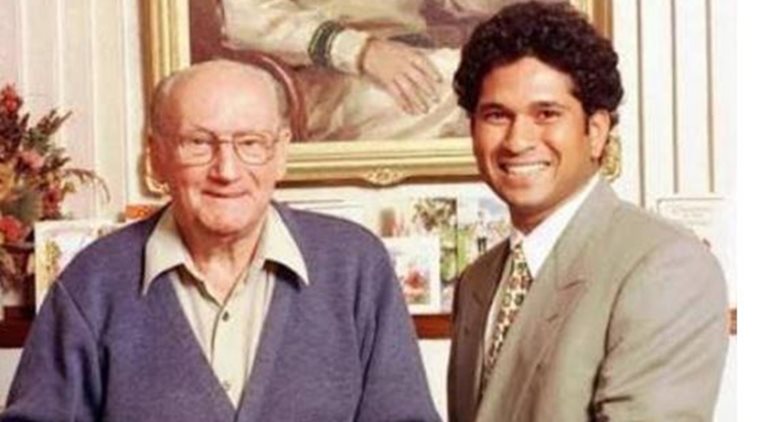 "It provides a reliable estimate of batting consistency which is statistically more rigorous than what is available in the existing literature. Batting average values produced by our statistically more rigorous method are different from those provided by the traditional method," Sahadeb further said.
Get the latest news and updates from Indian Premier League, ICC World Cup 2019, Match Prediction & Fantasy cricket. Follow SportzWiki for all cricket news, WWE News & Sports News.