Use your ← → (arrow) keys to browse
Mind games in cricket has been used as a vital weapon by the players  to put the opposition under psychological pressure. Having a calm and composed mind in cricket is very important in any game and its value increases by leaps and bounds in cricket as a lapse in concentration even for a fraction of a second can change the outcome of the match. Over the years we have witnessed some great captains who not only led their team from the front on the field but also mastered the art of mind games even before entering the cricket field.
So here we are presenting to you five such captains who put the opposition under pressure even before the start of the game:
5. Mahendra Singh Dhoni: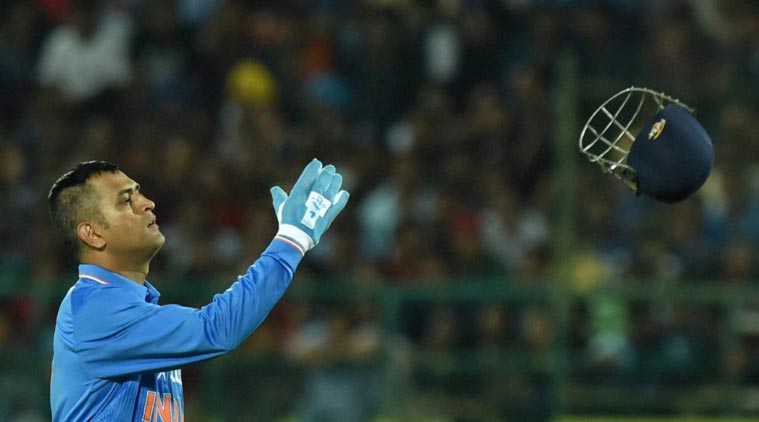 While he is known as someone who rarely shows emotions on the cricket field, he was not a novice when it came to playing mind games. A calm and composed man, Dhoni always had the opposition camp worried with his mind games. In 2012, he was even accused by legendary Australian spinner Shane Warne for playing mind games after he publicly demanded rank turners for the Test match against Aussies to put the visitors under immense pressure.
Use your ← → (arrow) keys to browse
Get the latest news and updates from Indian Premier League, ICC World Cup 2019, Match Prediction & Fantasy cricket. Follow SportzWiki for all cricket news, WWE News & Sports News.
Prince Singh
An avid sports lover, i always wanted to pursue a career in football. But just like the millions out there i did not put in the hard work needed to achieve my dream and now i have become a fan instead of the player. Anyway, writing for sports has kept me closer to this field. One more thing, yours sincerely is a die-hard Liverpool fan. You will never walk alone.
Related posts
Robin Uthappa Reveals His Best Captain Under Whom He Has Played
The 34-year-old veteran Indian cricketer Robin Uthappa has recently revealed his favourite captain under whom he has played. Apart from this revelation, Uthappa has also talked about his new Indian Premier League (IPL) team, Rajasthan Royals (RR). The veteran cricketer Robin Uthappa is a very…
Revealed: Top 10 Highest Paid WWE Wrestlers' List For 2019-20 Session
Forbes has recently released the list of the highest paid WWE wrestlers from the last financial year. The top 10 names from the list are given below alongside their earnings from the biggest pro-wrestling company. 1. Brock Lesnar – $10 million Being the biggest box…