Top 5 Fittest Cricketers In The World. The importance of fitness in any kind of sport cannot be underlined. The fitter you are the better you will be able to play. Since Cricket is a team sport, all of the players are required to be in action. Be it a T20 game that is played for 3 hours or an International Test Match that stretches to 5 days, the game requires a high level of fitness for a professional player to perform effectively.
Each position has some specific physical requirements, but generally, the most 'fittest' player in a cricket match is no doubt the wicket-keeper. Chirping and hopping behind the stumps continuously, a wicket-keeper has to stand on his toes always displaying some phenomenal level of physicality.
Top 5 Fittest Cricketers In The World
AB de Villiers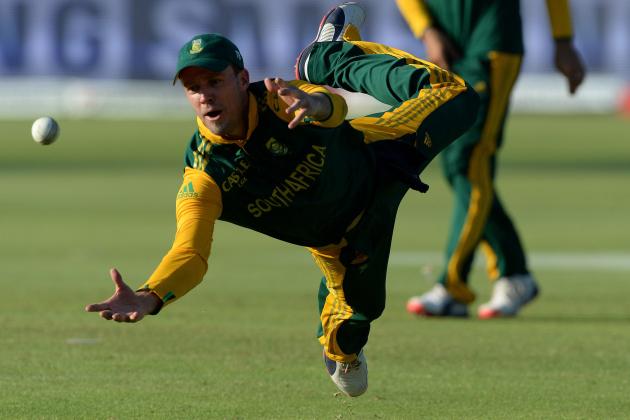 He is the fittest Cricketer at present. Talk about any position, from wicketkeeping to deep midwicket – He is always there in the game. de Villiers' commitment level on the field can inspire any sportsperson in this world. For his extraordinary batting performances and wonders on the field with glittering catches and saves, AB has mesmerized the cricketing world.
His genuine skills on-field rightly tagged him the natural successor to Jonty Rhodes and there is certainly no doubt that he is the best fielder in modern days of cricket. The big secret of his brilliant fitness comes with lots and lots of running. All the sports that AB de Villiers has played include one common word – running.
A fact that most of his fans probably wouldn't know is that de Villiers wanted to become a Tennis player while growing up. In the book 'Making Champions: How South Africa's sporting heroes are made' de Villiers was quoted as saying that he loved and excelled in Tennis, but picked cricket as he enjoyed team sports more. Playing tennis helped improve de Villiers' hand-eye coordination from an early age.
Some say fitness is in his blood as both his parents are marathon comrades. The South African big-hitter has two fitness sessions he follows regularly. His record says he has never been very unfit, and we can see it in his performances and on-field enthusiasm.
AB respects his body and doesn't overtrain before entering a crucial match.