The International Cricket Council has released the ranking in cricket at the end of every month  since June 2003 and since then quite a good number of teams have reached the top spot in the team ranking in Test cricket. However, the challenge for a team to hold on to that top spot has been really tough and fans have witnessed teams remaining at top for as long as six years to as short as only five days. India were recently crowned the number one Test team but after their last Test against  West Indies ended in a tame draw due to poor conditions, they were replaced by their arch rivals, Pakistan as the number one Test team in the world.
Here we are presenting to you five longest streaks by cricket teams as the top ranked team in Test cricket:
5. England ( August 2011-August 2012):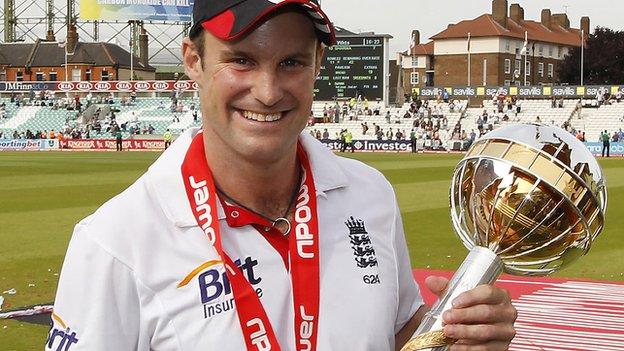 Andrew Strauss led England to an emphatic 4-0 series whitewash of world number one Test team, India during the summer of 2011, a result that installed them as the world's No 1 Test side. However, the next 12 months witnessed a turbulent time in the English cricket as they were thrashed 3-0 by Pakistan in the very next series after becoming number one. A 1-1 draw followed in Sri Lanka and then they comfortably defeated West Indies by 2-0. However, their reign at the top ended when they were defeated 2-0 by South Africa at home.
Get the latest news and updates from Indian Premier League, ICC World Cup 2019, Match Prediction & Fantasy cricket. Follow SportzWiki for all cricket news, WWE News & Sports News.
Prince Singh
An avid sports lover, i always wanted to pursue a career in football. But just like the millions out there i did not put in the hard work needed to achieve my dream and now i have become a fan instead of the player. Anyway, writing for sports has kept me closer to this field. One more thing, yours sincerely is a die-hard Liverpool fan. You will never walk alone.
Related posts
ICC World Cup 2019: Windies Name Their 15-Member squad for the Marquee Event
Windies Cricket Team have announced their 15-member squad for the upcoming ICC World Cup 2019 in England and Wales starting…
ICC World Cup 2019: Fit Dale Steyn Raring to Go
South Africa speedster Dale Steyn is optimistic about contemporary cricket while delivering in the ongoing IPL 2019 season. His inclusion…