Virender Sehwag has revealed an incident when Rahul Dravid had shown his anger — in real life and not on camera.
While talking about the recent TV advertisement where Rahul Dravid's 'anger issues' are seen while he is stuck in Bengaluru traffic, Virender Sehwag, his former Indian teammate recalled an incident when Rahul Dravid had let loose a volley of angry words to MS Dhoni, who was then a newcomer in the team in 2006.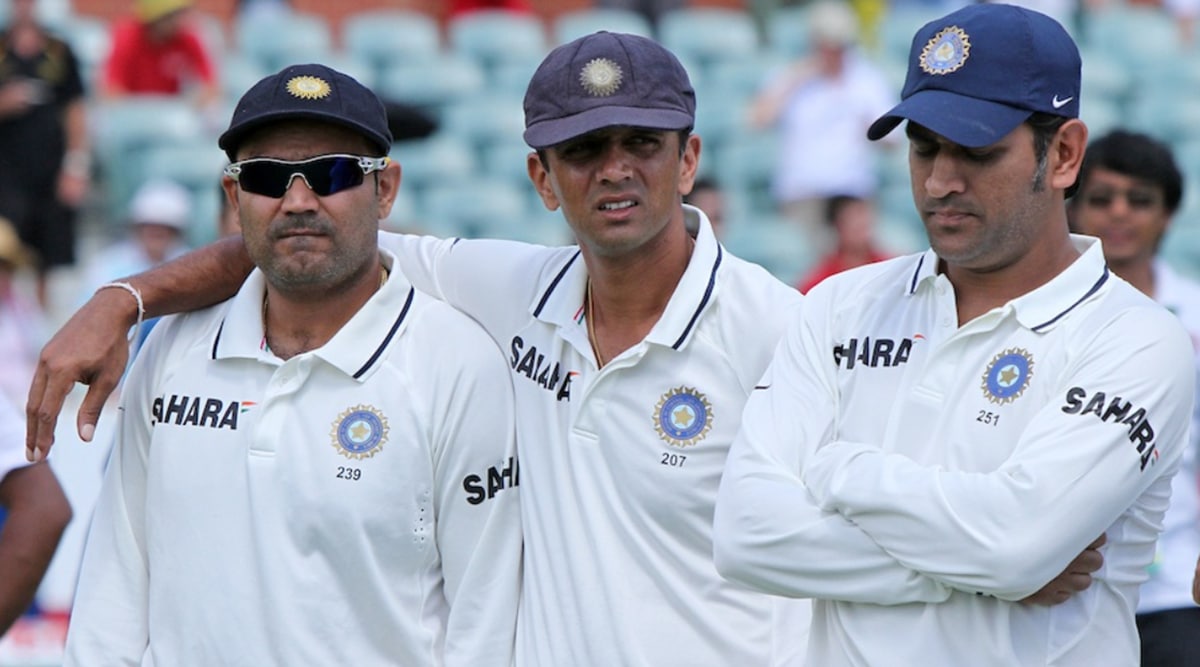 Virender Sehwag Saw Rahul Dravid Get Angry At Newcomer MS Dhoni At Pakistan
Rahul Dravid, who was known for his calm and composed attitude off the field, had lambasted MS Dhoni after he got dismissed playing a rash shot against Pakistan.
Rahul Dravid recently garnered the limelight again as the 'Wall of Indian cricket' made an appearance in a funky ad where he can be seen in angry mode while dealing with the Bengaluru traffic. In the advertisement he can be seen shouting, breaking glasses, and throwing away his coffee while losing his cool.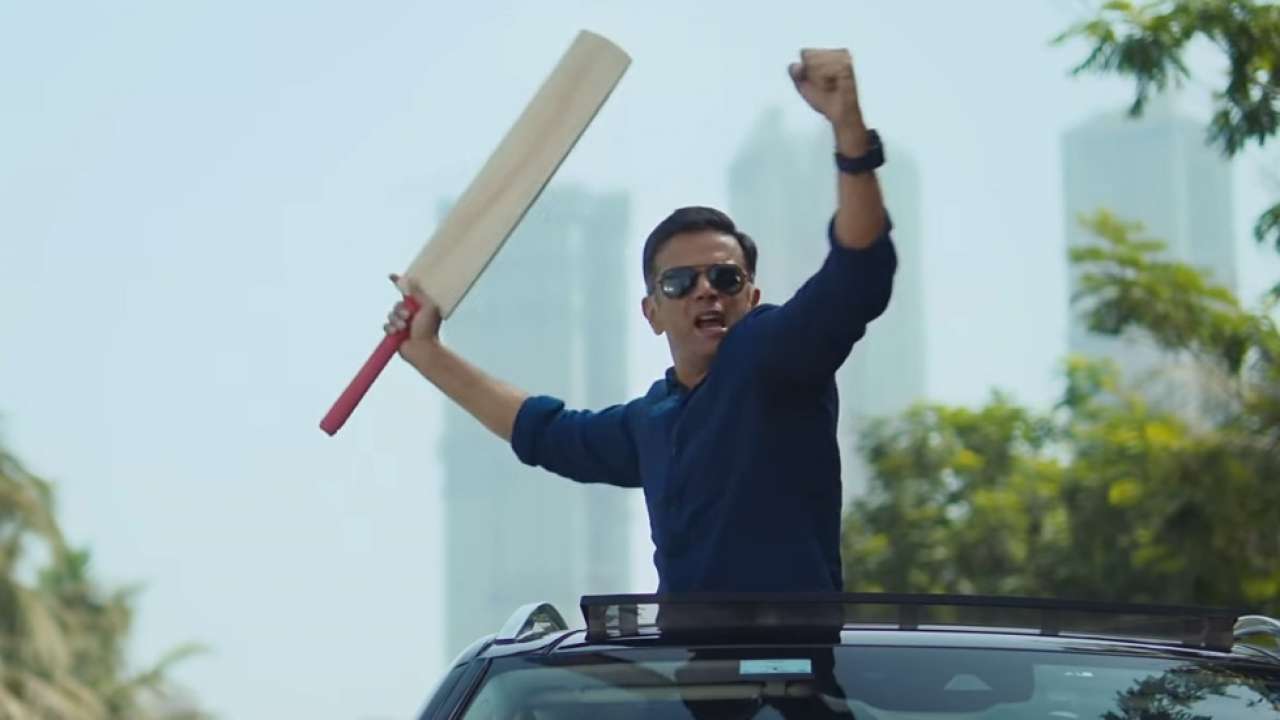 Speaking on a Cricbuzz video, Virender Sehwag tells Ashish Nehra: "I have seen Rahul Dravid get angry. When we were in Pakistan and MS Dhoni had been a newcomer, he played a shot and got caught at point.

"Dravid was very angry with MS Dhoni. 'That's the way you play? You should finish the game.' I was myself taken aback by the storm of English from Dravid, I didn't understand half of it."
"But when MS Dhoni next came in to bat, I could see he was not hitting shots much. I went and asked him what was wrong. He said he did not want to be scolded by Dravid again. 'I will finish the quietly and go back,' Dhoni said," Sehwag added.
One of the greatest batsmen of all time, Rahul Dravid amassed tons of runs for India across formats and was known for his impeccable technique, tenacity, and temperament. He is the second-highest run-getter for India in Tests with a staggering 13,265 runs in 163 matches.
In ODIs, he notched up 10,889 in 334 matches. MS Dhoni and Rahul Dravid shared the dressing room together for India for quite a few years before the wicket-keeper batsman was appointed as full-time captain of the Men in Blue.
Virender Sehwag had seen the former India captain get furious at MS Dhoni during the side's Pakistan tour in 2006. MS Dhoni made his debut for India under the captaincy of Sourav Ganguly who himself was soon removed from the team thereafter as Rahul Dravid took over the reins. It was early days for MS Dhoni in the national team.
Virender Sehwag Confirms MS Dhoni Never Answered Phone Calls
Speaking earlier in the conversation, Virender Sehwag confirmed the notion that MS Dhoni never answered phone calls. He said that the BCCI secretary had given MS Dhoni a special phone, which he was told to answer because of his official commitments, but that he continues to never answer his personal phone.
Spoke to the director behind the instant classic #IndiranagarKaGunda ad. How they simulated a traffic jam and had people yell at Rahul Dravid. And how each time he screamed, he covered his forehead with his hands afterwards. #RahulDravid @IExpressSports https://t.co/m6RSE7Dhox

— Gaurav Bhatt (@CultOfGaurav) April 10, 2021
The Cred commercial with Rahul Dravid has gone viral on social media. The always affable Rahul Dravid laughing and shouting like a maniac, smashing rearview mirrors and throwing coffee, is a brilliant play on his persona. The less than 15 menacing seconds on-screen subverts expectations and public image of the 48-year-old.
"It was very nice to see the feedback, that somewhere we've communicated the dark side of Rahul Dravid that doesn't even exist!" Ayappa KM, who directed the commercial, told The Indian Express.
While Rahul Dravid and Virender Sehwag have retired from international and IPL cricket, MS Dhoni is still plying his trade in the ongoing IPL 2021. He was dismissed without scoring in CSK's 1st match and his team suffered defeat to DC.
Reportedly, Rahul Dravid heads National Cricket Academy at Bengaluru while Virender Sehwag is a commentator who also participated in the recently concluded Road Safety Series and played his part in the India Legends victory in the inaugural edition.