VVS Laxman expressed surprise over the news that the trio of batsman Ajinkya Rahane, spin all-rounder Ravindra Jadeja, and pacer Ishant Sharma have been injured and will take no part in the second Test between India and New Zealand at Mumbai's Wankhede Stadium.
Former Indian batsman VVS Laxman feels the development has to have taken place on the morning of the first day of the 2nd day since captain Virat Kohli, who rested in the 1st drawn Test said nothing about it during the press conference on the eve of the Test match.
VVS Laxman Shocked At Sudden Announcement That The Trio Of Ajinkya Rahane, Ravindra Jadeja, And Ishant Sharma Are Injured
Former Indian batsman VVS Laxman was completely caught off-guard by the three sudden injuries in the Indian camp ahead of the second Test against New Zealand in Mumbai. Ishant Sharma dislocated his little finger on Day 5 of the first Test match. Ravindra Jadeja too hurt his forearm, which after scans, showed a decent amount of swelling. Ajinkya Rahane, meanwhile, injured his hamstring while fielding on the last day of the first Test.
"Did something happen this morning? But Virat Kohli said nothing about in the press conference yesterday. It is obviously a big blow. Jadeja was injured in that England series and Axar Patel came in and he was named Player of the Series," VVS Laxman said.

"The way he bowled was just fantastic to see. And then you saw Shreyas Iyer, who came in place of Virat Kohli. He straightaway stamped his authority under tremendous pressure. So I guess India have got very good players who can replace players who are missing due to injuries," VVS Laxman said.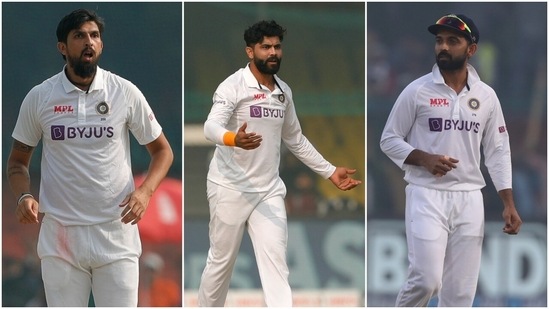 The former India batter feels the injury woes make things easier for captain Virat Kohli, for whom picking India's XI shall become easier. VVS Laxman named replacements for Ajinkya Rahane and Ishant Sharma but he feels it remains to be seen as to who replaces all-rounder Ravindra Jadeja with a stacked squad of 15 to pick from.
"It goes without saying that Mayank Agarwal might continue to play. There is no reason to change the batting line-up. Virat Kohli will come in place of Ajinkya Rahane. Obviously Siraj will come in place of Ishant Sharma but who will replace Ravindra Jadeja? Will it be an extra spinner because we know Jayant Yadav is in the squad, or will it be a fast bowler to a batter to strengthen the batting. We will have to wait and see," informed VVS Laxman.
Eventually, Jayant Yadav replaced Ravindra Jadeja. Mayank Agarwal and Shubman Gill are batting at the moment as India opted to bat first in the 2nd Test. VVS Laxman correctly predicted as Virat Kohli and Mohammed Siraj came in place of Ajinkya Rahane and Ishant Sharma. The first session was wiped out as the poor outfield conditions ensured no play was possible. There will be two sessions on the first day of the Mumbai Test.
Jayant Yadav Returned To Indian Team Playing XI After A Gap Of 4 Years
Jayant Yadav returned to the team after 4 years, as he played his last Test against Australia in 2017.  Jayant Yadav made his Test debut against England in Vizag in 2016. So far he has taken 11 wickets in 4 Tests. He picked 9 wickets in 3 Tests against England and 2 scalps in a solitary Test against Australia way back in 2017.
Jayant Yadav has not played any ODI since 2017. A few days after debuting in ODI, he made his debut in Tests too in India's home Tests against England– a five-Test series. The Haryana all-rounder impressed straight away by making notable contributions with both bat and ball in hand in the Tests. In his debut Test, he scored 35 and unbeaten 27 runs in addition to picking up 4 wickets.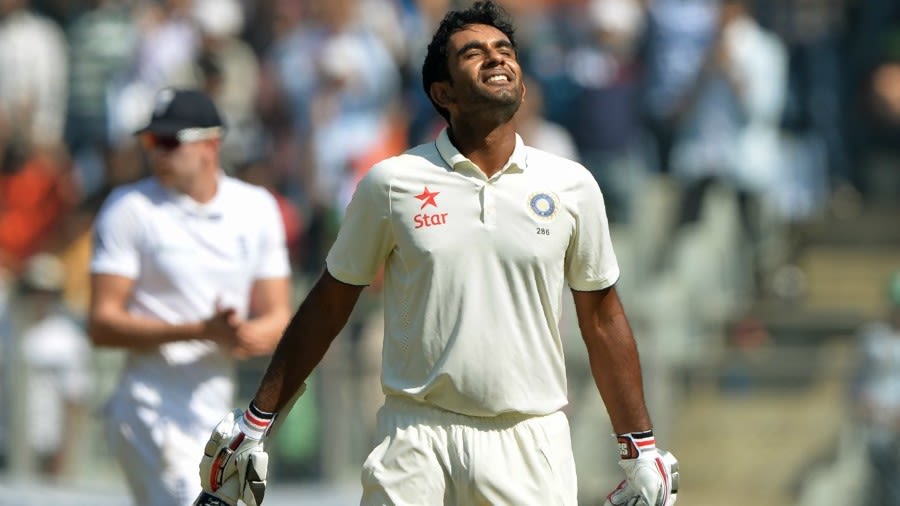 It was followed by his maiden fifty-55 and four wickets in the following game. In his third Test, Jayant Yadav became the first Indian batsman to score a Test century at No.9. In February, he played one more Test which was against Australia before being dropped.  He has 228 runs averaging 45.6 in 4 Tests besides picking 11 scalps averaging 33.36.