Chelsea boss Antonio Conte has hit back at Jose Mourinho after the Manchester United manager said his Chelsea counterpart would lead the Blues to the Premier League title by playing defensive football.
Both the teams are once again set to lock horns in the quarterfinal of the FA Cup and as expected both the managers have begun the mind-games before the crunch clash.
"They defend a lot and well, and they counter-attack and kill opponents on the counter-attack, similar to my Chelsea," Mourinho said.
"The difference is they play with five at the back and I played four at the back, but it's the same criteria – a very strong team to defend and a team that kills on the counter-attack. They're doing very, very well and that's why they're going to be champions, easily," the Portuguese tactician added.
However, Conte does not agree with Mourinho's claims and said he never prepared his team to rely on counter-attacking style of football.
"I have to tell you one thing. Not only here [at Chelsea] but I never, ever train for the counterattack," Conte said.
"Never prepare for the counterattack. I think the counterattack is an option, above all, if you have this type of player, players who are very, very fast. Also Costa is a counterattacking man, and Willian and Pedro. It's normal to have this situation with space, so they know what they can do.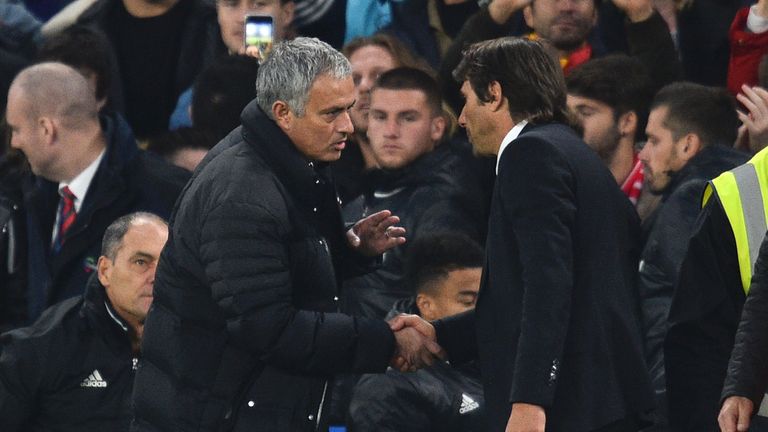 "It's important to train the other aspects – when we have the ball, when we stay almost always in our opponents' half, to prepare when we are attacking.
"It's very difficult to train counterattacking but it's not my priority," added the Italian manager.
The former Juventus manager is enjoying a brilliant first season in England as his team is looking destined to win the title season after opening up a huge 10-point lead at the top.
Get the latest news and updates from Indian Premier League, ICC World Cup 2019, Match Prediction & Fantasy cricket. Follow SportzWiki for all cricket news, WWE News & Sports News.