Arsene Wenger has advised contract rebel Mesut Ozil to score more goals in order to get a new deal.
The Germany international has been one of Arsenal's most impressive performers since arriving at the Emirates in 2013 but does not have enough goals to showcase his importance to the team. The playmaker has been scoring good number of goals this term and Wenger has urged him to score more goals to earn the lavish deal he is hoping for.
The former Real Madrid star, who has scored nine goals this term, has been in negotiations over a new deal but nothing positive has come out since the German midfielder is demanding an improved wage which the club officials are not willing to accept. And Wenger has said that finding the back of the net on a consistent basis might compel the club to change their stance.
Speaking during the pre-match conference, Wenger said: "I think what you want of him (Ozil) is to score goals. We all feel there is a gap between what he can do and what he is doing.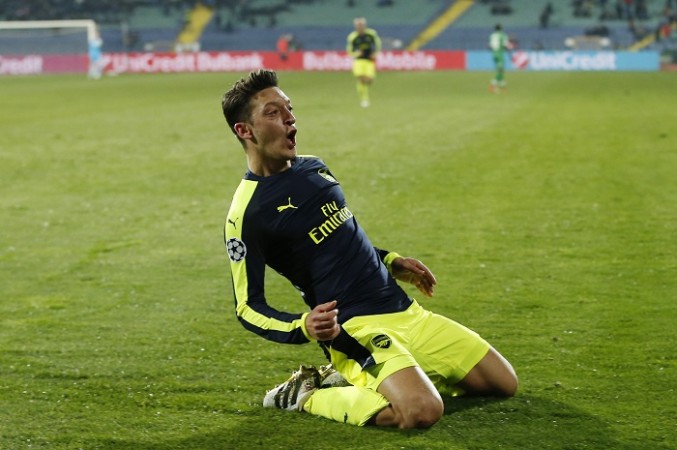 "What I want of him is to score goals. With such a talent, you feel there should be no limitation to his game. So you always think 'come on, give us more'. There is always a feeling he can do more. It's not a frustration for me, more of a target. We are all human beings who can improve every day.
"Football can sometimes make you a bit comfortable but 99 per cent comes from the player. How much does he want it and how much is he ready to put the effort in to get better?," he added.
Meanwhile, Ozil will look to make an impressive comeback if he is named in the playing eleven for the Swansea City clash on Saturday. The 28-year old, who has been severely criticised for his poor performance in the recent losses to Everton and Manchester City, has missed Arsenal's last three games with illness.