JCC
Want to be a professional cricketer?
Register Now
*T&C Apply
"Barca are not what they were" may appear to be the most obvious analysis possible after Luis Enrique's side slipped to a season-defining 4-0 defeat in Paris.
But that conclusion did not emerge on the back of an Angel Di Maria -inspired romp, finessed by contributions from Julian Draxler and Edinson Cavani.
Rather it came five days ago, as SPORT columnist Lluis Mascaro loudly considered Barcelona's failings this term.
"Barca are not what they were… footballistically speaking," he began.
"Or at least, they don't seem it.
"Luis Enrique has gone about denaturalising their style of play over his three years to the point of converting them into what they are now: un equipo mas."
'Just another team'.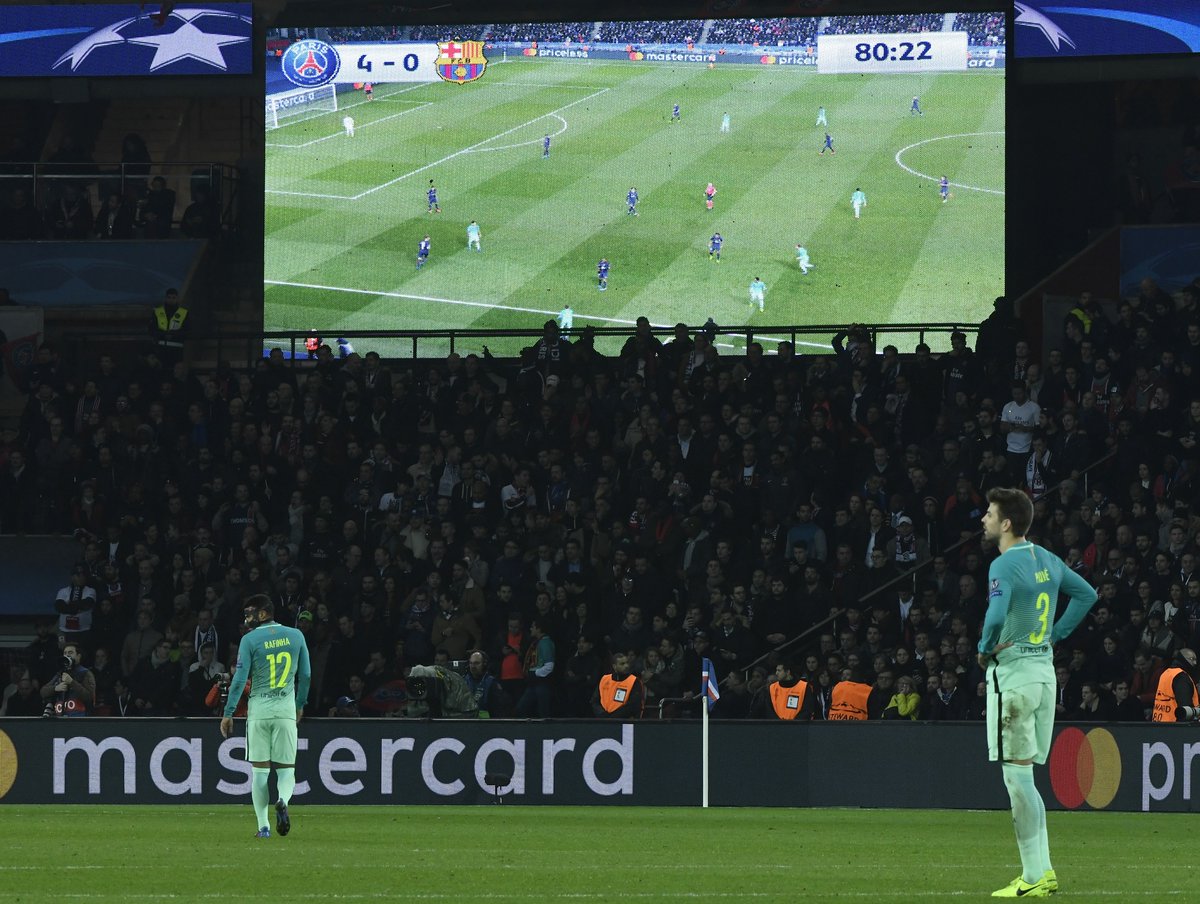 It is such a far cry from Barcelona's eternal mantra, mes que un club, so proudly embedded into the steeping stands of the footballing cathedral that is the Nou Camp.
But it accurately conveys how the Blaugrana have gradually lost their aura during Luis Enrique's stewardship, resulting in this historic Valentine's Day pumping.
What began with a treble in Luis Enrique's first season, garlanded by Super Cups, tapered to a league and cup double last year. This season there may be a Copa del Rey. The next campaign will likely see a new coach.
As Paris Saint-Germain ripped them limb from limb at the Parc des Princes, Lionel Messi failed to get a single shot on target. Forget conceding four goals, if you have the greatest player to ever kick a football on your team and you fail to use him properly then it is a coaching failure. 
There were underperformances from the players, particularly in midfield. But if anything that only serves to further underline that Barca "are not what they were."
The supposed triumph of the Luis Enrique era was that he transitioned this side from one that was focused on its magical midfield to one that leant more heavily on the best forward line ever assembled – his words, not ours.
Sergio Busquets, Andres Iniesta and Andre Gomes were pitiful on a night that will live in modern Barcelona infamy, with the £45million Portugal midfielder highlighting just how hit and miss recruitment has been in recent seasons at the Nou Camp.
That is a matter for sporting director Robert Fernandez, as is the future of Luis Enrique. Or at least it is supposed to be.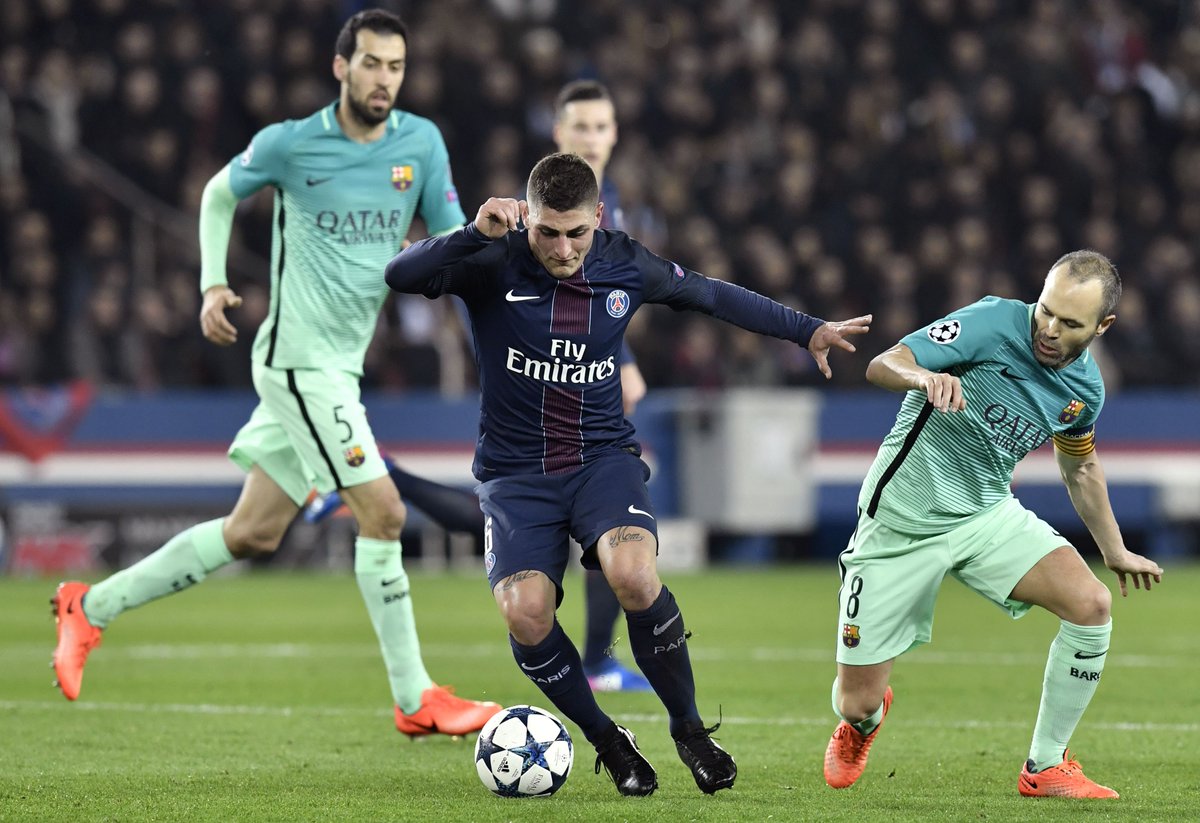 There has always been a feeling with the perma-tense Luis Enrique that he was one pointed press conference question away from an explosive resignation – it's just that usually there isn't as much of a need for those searching enquiries.
After enduring a loveless Valentine's Day evening, the Barcelona head coach had to be restrained when an interview with Catalunya's TV3 got fiery, in-keeping with his unique style of press relations.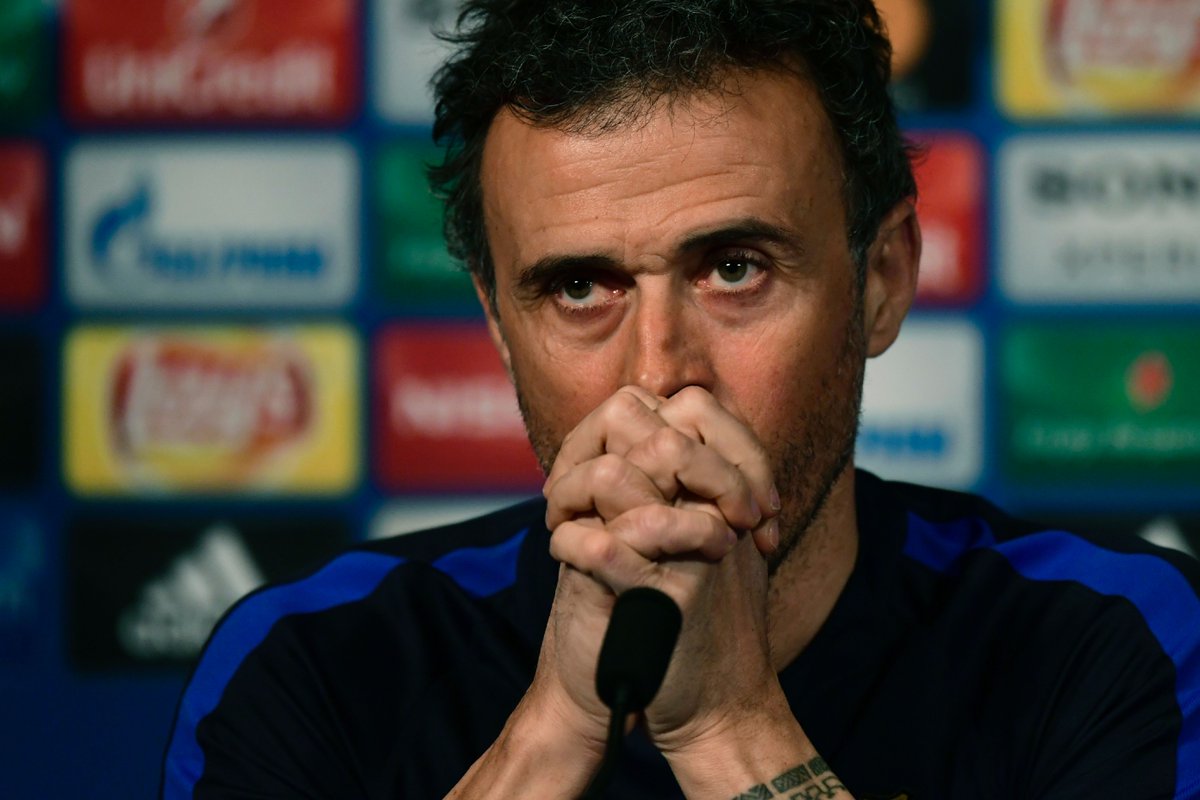 Luis Enrique has frequently treated the reporters that cover his team on a regular basis with disdain and disrespect and, in the coming days, that will likely come back to bite him. Pressure mounts, but no moreso than it will be doing internally as the 46-year-old contemplates what happens next.
Having always been so non-committal about his future with the club, it would surprise very few people if he walked away in the summer. The reports took just hours to emerge, in the wake of the Parisian nightmare, about senior players doubting his capacity to rouse them again.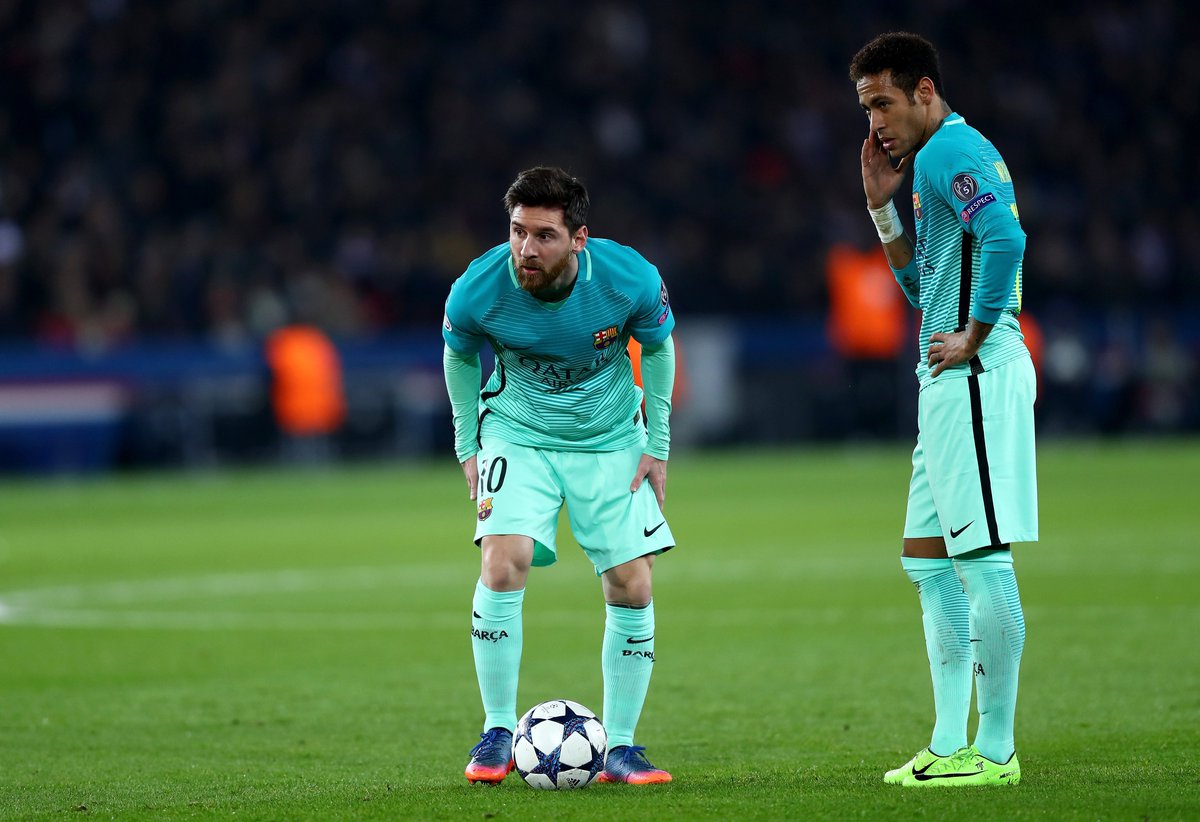 So while the coach's future should be a matter for Robert Fernandez, the feeling that Luis Enrique was always going to trigger the ejector seat before the club did still rings true. His finger is hovering above the red button right now, like a rogue tourist in Mar-A-Lago, and any departure will trigger much wider institutional questions about the running of La Masia – a world-famous academy losing its touch – and whether Barcelona needs a shot in the arm and some new, external energy.
"Barca is not Barca anymore," Mascaro concluded last week, "and I doubt they ever will be again.
"Therefore we have no other remedy than to start getting used to it. No matter how much it hurts."
Few nights would have hurt like this. 90 minutes remains before the real fallout can begin.
Get the latest news and updates from Indian Premier League, ICC World Cup 2019, Match Prediction & Fantasy cricket. Follow SportzWiki for all cricket news, WWE News & Sports News.