While Chennai fans were lauded by many for being knowledgeable and their unflinching support to their team, Chennaiyin FC in the Indian Super League, a shocking video that is going viral across social media is enough to show that there is still a long way to go before they call themselves an ideal sports fan.
The video shows a Chennaiyin FC fan harassing a few women from the northeast at the Jawaharlal Nehru Stadium when the city-based team was taking on NorthEast United FC on Thursday (November 23).
In the video, the hooligan could be seen dancing and making obscene gestures at a couple of female fans and shocking the other spectators were enjoying it. With no one coming to their aid, one of the women tried to push the miscreant away, but it did not make any difference, as once again started harassing them.
Here is the clip showing the unfortunate incident:
Is this how you treat visiting fans @ChennaiyinFC @Supermachans ?? pic.twitter.com/XP5l6nA4el

— Khalid Mahmood (@_DoctoRed) November 23, 2017
Meanwhile, NorthEast United owner John Abraham slammed the incident, and said the team stood by the fan who was "victimised".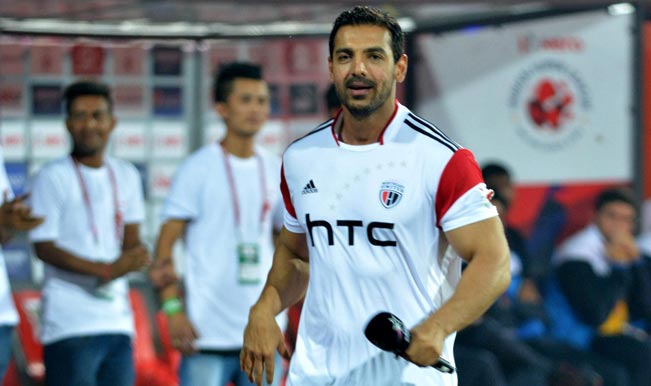 "It's deeply disturbing to me when sports becomes an unsafe or unharmonious place for anyone. Everything I have taken back from the sport has been only positive, from learning to play with people who are different, learning to take a loss with a sense of sportsmanship, winning with humility," the Bollywood actor said.
Statement: NEUFC stands by the the passionate supporters who faced untoward incident at the Marina Arena in Chennai last night. Here is a brief statement from our owner John Abraham. #Highlanders we are with you. #8States1United pic.twitter.com/ceej8iVvG3

— NorthEast United FC (@NEUtdFC) November 24, 2017
Chennaiyin FC also condemned the incident and stated that the club would take strict action to prevent such mishaps from occurring in the future.
"Chennaiyin FC has a very strict and firm policy against racism and any unbecoming behaviour in the stadium. The club strongly condemns any such act. We are looking into any such incidents and will take strong action against it," the club said in a statement.
Chennaiyin FC has a very strict and firm policy against racism and any unbecoming behaviour in the stadium. The club strongly condemns any such act. We are looking into any such incidents and will take strong action against it. pic.twitter.com/0ZD2VjMCBM

— Chennaiyin FC ?? (@ChennaiyinFC) November 24, 2017