The big announcement of rescheduling WrestleMania 36 came on this past Monday night before this week's Raw. The original host venue of Raymond James Stadium in Tampa, Florida will no longer host the show due to the Coronavirus outbreak in the state. So, it was moved to WWE Performance Center in Orlando, Florida which in turn will also force to reset the card as the show emanates from an empty arena.
Photos: WWE Superstar Alexa Bliss Dating Singer Ryan Cabrera
A number of WrestleMania matches are rumored to be canceled following the removal in Tampa. Officials have understood there's no point in hosting matches in an empty arena and so they might be trimming down the match card.
Only the essential feud which needs major blow-off will culminate at the 'show of shows'. No new storyline angles will be created, from now onwards.
Photos: WWE Star Alexa Bliss Admits Having Breast Implant Surgery, 4 Times!
WWE was planning to host a Women's Tag Team Title match for WrestleMania 36. This would be after a long time that the Kabuki Warriors – Asuka and Kairi Sane, were scheduled to defend their titles. But in changed circumstances, the officials might not book that match now that the biggest event of the year is no more intact and there's no certainty around it.
Dave Meltzer discussed this issue during Wrestling Observer Radio saying that WWE hasn't booked this match on television. They have only hinted a possible match could take place using a Twitter battle. The original angle may not officially start at all targeting WrestleMania,
"They do not know, okay, the [WWE Women's Tag Team Title] match was a 3-way last week which would have been Nikki Cross & Alexa Bliss, Beth Phoenix & Natalya, and The Kabuki Warriors, okay? We don't know now." (courtesy ringsidenews.com)
Alexa Bliss has been calling out Asuka for not defending her title regularly on Twitter that had the basic setup of this future matchup. Following that, Asuka appeared on SmackDown to cost Bliss a tag team match against Sasha Banks and Bayley. But there's doubt whether this angle would be carried forward or not.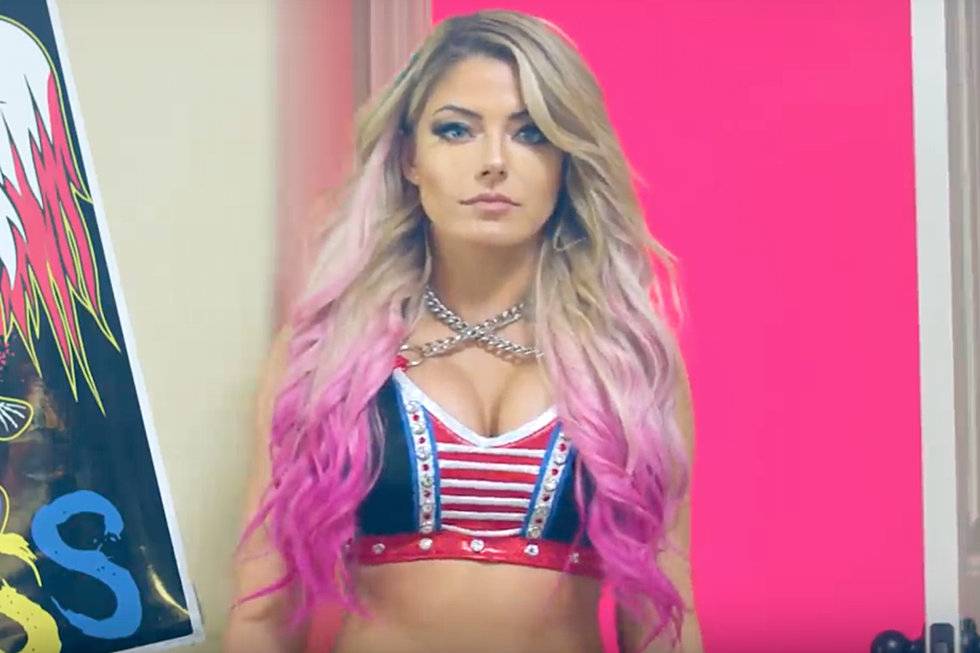 As reported earlier, WrestleMania 36 was originally going to host 16 matches on one single night, probably setting a record. However, now that plan has entirely been scrapped and the card could contain only the major matches but not any additional ones which would not be effective enough without any audience.