Yusuf Pathan said that there is a lot of talent in Jammu and Kashmir and youth must use their skills to make their country proud. Cricket is the most popular sport in the country and almost all states and Union Territories produce quality cricketers who do well on the domestic stage before the cream of the crop goes on to represent the country.
Jammu and Kashmir (J&K) is one region where cricket is also extremely popular. However, high-quality infrastructure, coaching, and overall guidance are largely missing. In recent times, cricketers from Jammu and Kashmir like Abdul Samad, Rasikh Salam, and Parvez Rasool have done well. All three have been part of IPL teams. In fact, Parvez Rasool, an off-spinning all-rounder, also donned the Team India jersey.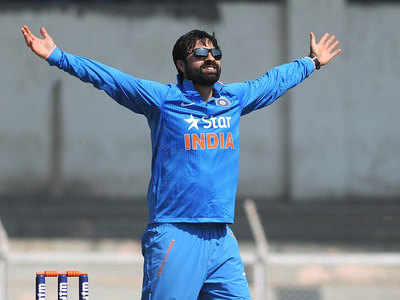 Yusuf Pathan: No Dearth Of Talent In Kashmir
Former India all-rounder Yusuf Pathan, who is a brand ambassador of cricket for J&K, recently met about 50 budding cricketers from Kupwara, Handwara, Bandipora, and adjoining districts as part of a workshop that was held in Srinagar. Yusuf Pathan feels there is a lot of cricketing talent in Jammu and Kashmir and the youngsters need proper guidance and direction.
"(Abdul) Samad, Rasikh (Salam), (Parvez) Rasool are the cricketers who have gone ahead and played in the IPL. Rasool played for India as well. They have made a name for themselves. There is no dearth of talent in Kashmir and all they need is guidance and direction. There are some exceptional talents in Kashmir," Yusuf said from Kashmir.

"They have limited infrastructure and yet they produce good cricketers, which is a very big thing. The Indian Army is getting involved in it. Be it shoes, caps, jerseys or any equipment, the Indian Army is doing a lot for these youngsters. I have seen kids who can bowl at full speed, can hit the ball out of the park and there are some who are livewires while fielding. They need the right direction and platform."
The right-arm off-break bowler Parvez Rasool has played 1 ODI and 1 T20I for India picking up 2 and 1 wicket respectively. He has picked 266 scalps in 82 first-class games besides scoring 4807 runs with 12 tons. Yusuf Pathan, with the help of the Indian Army, has visited various areas in Kashmir, including Kupwara, Handwara, Bandipora, and the adjoining districts, and met kids and played cricket with them.
"There is huge excitement and craze among kids in Kashmir. They want to play cricket and love this game a lot. The Indian Army is doing a lot for these kids. They are organising tournaments and competitions for these kids to create a different environment. This step has helped these kids a lot. Now, they just want to play cricket.

"I have spoken to a number of kids – all I want to say is that they are showing a lot of interest in cricket and they want to learn every single bit of it. I am really happy to see this," Yusuf, who played 57 ODIs and 22 T20Is for India between 2007 and 2012, further said.
It's not easy for children in strife-torn Jammu and Kashmir to follow their passion. But over the years certain efforts have been made to try and improve the overall position of sports in the region and also to try and boost interest in sports amongst the youngsters.
Yusuf Pathan: When One Gets Engaged In Sports, They're Not Distracted
The Real Kashmir football club was one such step. After the devastating floods of 2014 in the region, which caused massive loss of life and property, the editor of a local newspaper and a local businessman came together to keep the youngsters who had lost a lot during the floods engaged.
From an outreach program, the idea transformed into the creation of a football club affiliated with the Jammu and Kashmir football association. Real Kashmir eventually went on to be promoted to the I-League.
"Sports are a morale booster and give you a psychological boost. It will always keep you motivated and determined. When you are engaged in sports, you will not get distracted by anything. Your mind will not be engaged in negative thoughts. Sports is like medicine for all this.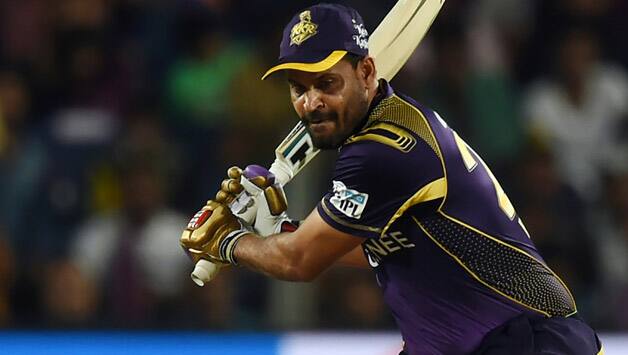 "Not just Kashmir, there are other places in our country where children pick up drug addiction and get involved in other negative practices. Sports keep these youngsters engaged. They will be motivated and determined to do well in life and will stay away from negative and destructive activities," Yusuf, who was part of India's 2007 T20 World Cup and 2011 World Cup-winning campaign, signed off.
Yusuf Pathan debuted in the breathtaking tournament-decider of the 2007 ICC World T20 against Pakistan. The right-handed batsman's stay was brief though, as he slammed a four and a six, scoring 15 runs in eight balls while opening the innings with Gautam Gambhir. He made his maiden ODI appearance the year after that against the same opposition and emerged as a powerful lower-order batsman.
The Baroda all-rounder featured in 57 ODIs, where he managed 810 runs at 27 alongside hitting two centuries and picking 33 scalps. He was also part of India's team that won the 2011 World Cup squad at home. Yusuf Pathan was also an impactful player in the Indian Premier League, being part of multiple title victories. He played 174 IPL matches, mustering 3204 runs while maintaining a strike rate of 142.97 alongside a century as well.
He played 57 ODIs and 22 T20Is for India between 2007 and 2012. He was part of the 2007 T20 World Cup as well as the 2011 ODI World Cup, both of which were won by the Indian team.