Ravi Shastri, India's head coach has praised his boys for showing grit and determination to finish as the top-ranked Test team after ICC released the team rankings on Thursday.
The ICC World Test Championship (WTC) finalists India and New Zealand finished as the top two teams respectively in the ICC Men's Test team rankings after the annual update carried out on Thursday.
Ravi Shastri Elated To See India Crowned No. 1 In Test Rankings Yet Again Showing Resolve And Focus And Playing Tough Cricket In Tough Times
Virat Kohli's men are closely followed by their World Test Championship final opponents, Kane Williamson's New Zealand, with a rating of 120. The Kiwis have garnered 2166 points from 18 Tests. India heads the table after gaining one rating point for an aggregate of 121, having accumulated 2914 points from 24 matches.
Taking to Twitter, Ravi Shastri wrote: This (India flag) team has shown steely resolve & unwavering focus to be crowned No. 1. It is something the boys have earned fair & square. Rules changed midway but #TeamIndia overcame every hurdle along the way. My boys played tough cricket in tough times. Super proud of this bunch."
The International Cricket Council (ICC) decided to change the criteria for qualifying for the final in 2020. A percentage system was introduced. But India still ended as the No.1 team in the World Test Championship points table. Under the leadership of Virat Kohli and the under the watchful eyes of head coach Ravi Shastri, Team India has performed consistently well in the longest format of the game.
Ravi Shastri, the head coach of India's men's cricket team, applauded the "steely resolve and unwavering focus" shown by his side that saw them lead the Test rankings for the fifth consecutive year.
England Overtook Australia While South Africa Ranked 7th- Their Lowest In Test Ranking History
India gained one rating point for an aggregate of 121 and New Zealand was only one point behind after gaining two points in Thursday's update, which eliminated results from 2017-18. India's 2-1 win over Australia and 3-1 win over England over the past year and New Zealand's 2-0 series win over the West Indies and Pakistan helped them keep ahead of the pack.
The latest update rates all matches played since May 2020 at 100% and those of the previous two years at 50%. It saw England (109) overtake Australia (108) to the third position as England's 4-0 defeat to Australia in 2017-18 was dropped from the rankings.
Pakistan (94) gained three points but remained in the fifth position while the West Indies (84), who beat Bangladesh 2-0 and drew 0-0 with Sri Lanka in series played this year, moved from eighth to sixth, their best position since 2013.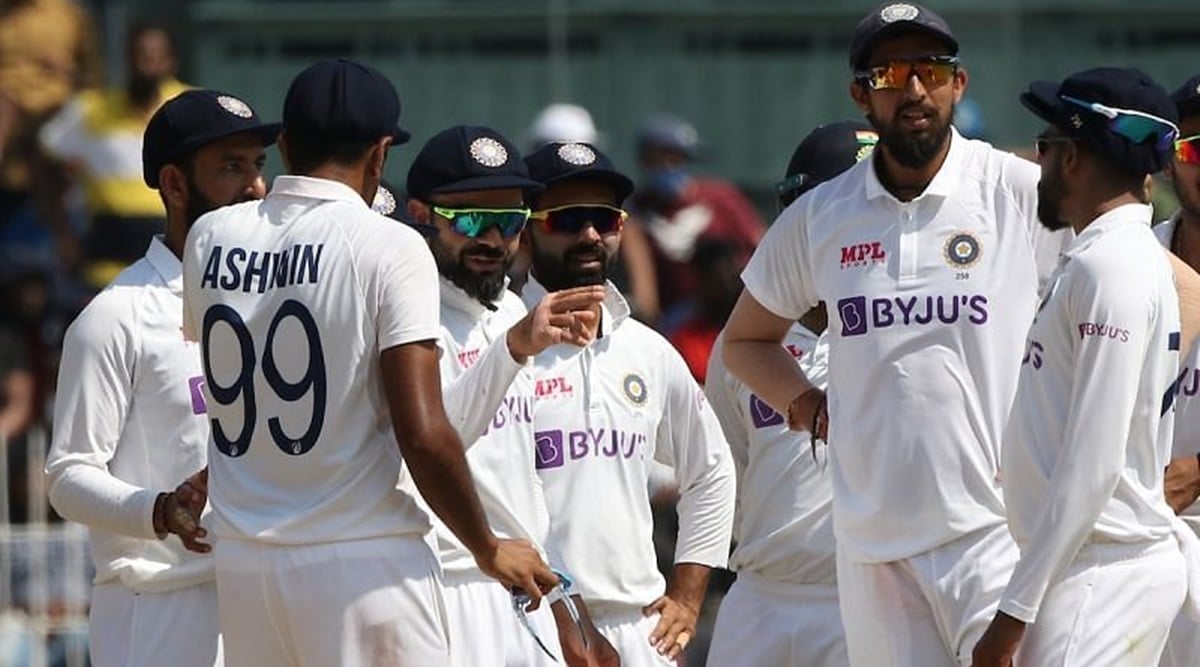 South Africa (80) was in the seventh position, equaling their lowest in Test ranking history, while Sri Lanka (78) was next on the list.
Bangladesh(46) lost five points but remained in the ninth position while Zimbabwe gained eight points(35) but was still nine points behind Bangladesh. India and New Zealand will square off in the inaugural World Test Championship final at Southampton's Ageas Bowl from June 18 to 22.
India had won the Test series against Australia despite missing key players due to injuries. At home, they overcame England by winning Tests 3-1. On both occasions, the team lost the 1st Test.