Perhaps the beauty of football lies in its simplicity. No matter where you are, all you need is a football and a ground, and you are good to enjoy a good game.
The very simplicity can be the biggest reason behind football's huge popularity across the globe which is only increasing with every passing moment. Around the world, people have developed football pitches on different landscapes, and the results have been spectacular.
The pitches are as varied and diverse as the people who play on them. The magic and spirit of this beautiful game have transcended landscapes, territories and other obstacles.
The likes of Wembley, Nou Camp and the San Siro can boast impressive histories to go with their huge capacities, but their concrete structures and inner-city locations push them well behind when it comes to some of the most picturesque football grounds in the world.
Grounds on the beach of Faroe Island or in a dusty mountain trail in Nepal or even perched on top of shops in Japan certainly give the biggest stadiums a run for their money. Playing at those big stadiums might be a dream for many, but these ground are more than enough to satisfy every soul.
So here we take a look at some of the most stunning grounds you're ever likely to see.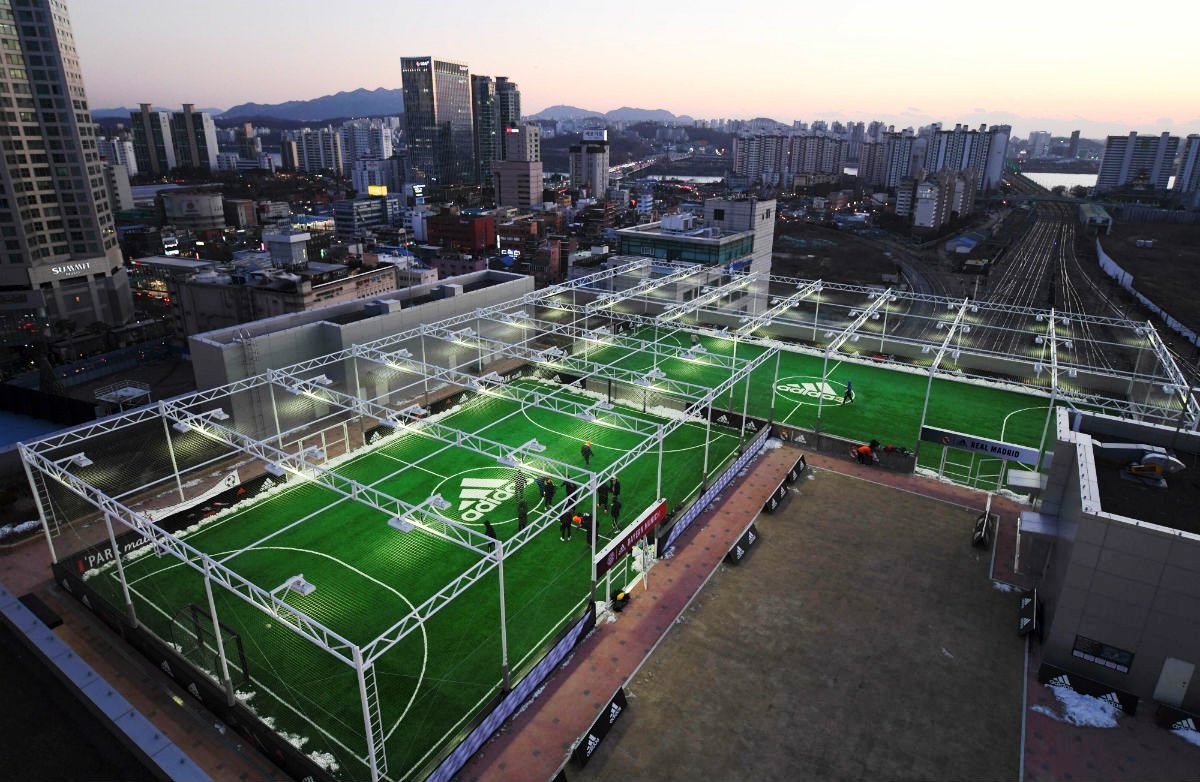 A football pitch above a shopping mall in Seoul.