Manu Sawhney, the Chief Executive Officer (CEO) of the International Cricket Council (ICC) who is currently under suspension and investigation on various charges of misconduct, has strongly refuted the allegations and claimed that he has been a victim of a premeditated witch-hunt.
In an elaborate reply to the disciplinary hearing, held virtually on June 17, Manu Sawhney has contended that he has been denied a fair process of hearing and called the whole process of investigation a scandal.
Manu Sawhney Claims He Is A Victim Of A Premeditated Witch-hunt
Manu Sawhney was suspended on March 9 on four specific allegations for conducting targeted acts of bullying against certain staff, and exhibiting physical aggression, such as fist banging, and impacting directly or indirectly on individuals' health and wellbeing through his behaviour, and failure to report to the Board and implemented decisions without proper consultation.
These charges were based on the findings of PricewaterhouseCoopers Pvt Ltd, which was 'tasked with undertaking an independent cultural assessment into the ICC.'
"It is abundantly clear to me, as it would be to any reasonable person or bystander, that I am the victim of a premeditated witch-hunt. All pretence at undertaking a fair process or giving me a fair hearing has been completely abandoned. There has been no attempt to comply with the ICC's internal policies or even basic principles of natural justice," Manu Sawhney said.
In an 11-page prepared statement, the CEO, who was previously with ESPN-Star Sports, argued that his livelihood cannot be endangered because of the anonymous charges.
"These allegations have been based completely on anonymous statements which no one has made any attempt to verify or investigate. On the basis of four bullet points, I could potentially lose my livelihood and my reputation. Frankly, the whole situation is nothing short of a scandal."
"Nevertheless, I believe it is crucially important for my own integrity, and that of the ICC, that I resist this blatant attempt to force me from office, which would set an extremely dangerous precedent. I am also determined to ensure that the significant achievements of the ICC during my tenure are not airbrushed out of history," he said and declared that he has a right to appeal.

"I will also exercise my right to appeal any guilty decision to the board, in accordance with paragraph 7 of the ICC's disciplinary policy and clause 17.4 of my employment contract."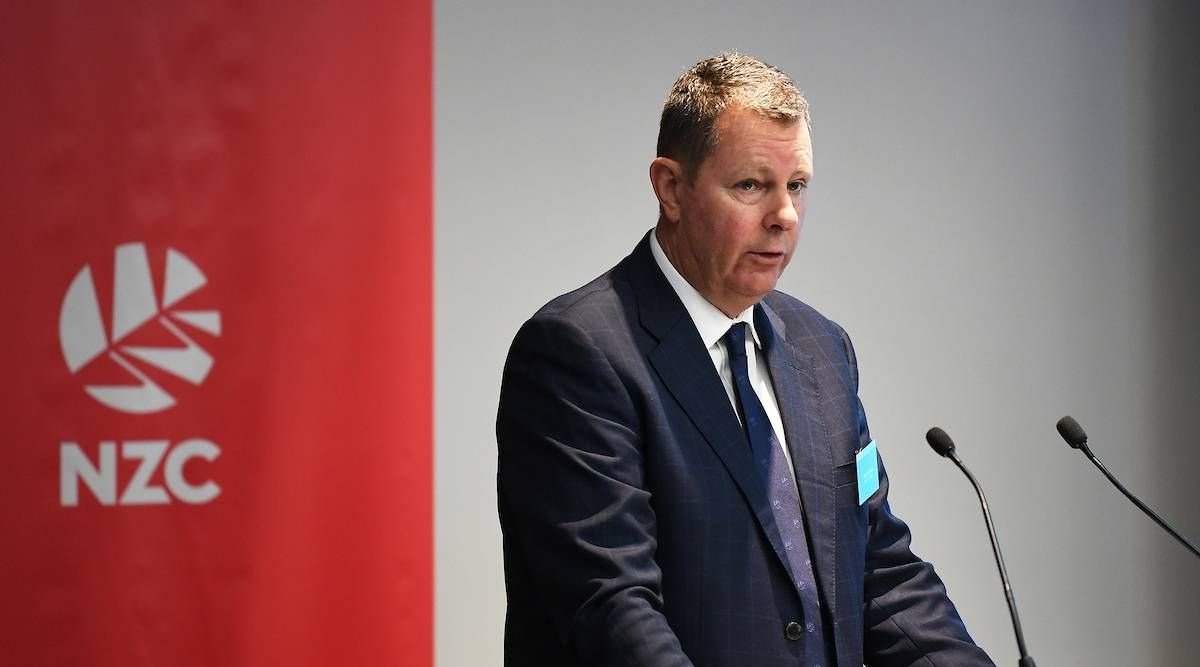 One of the distinct points of Manu Sawhney's employment contract with the ICC was that any action against him can only be taken by the chairman of the ICC and in this instance, it is Greg Barclay of New Zealand. Since his suspension, Manu Sawhney has questioned Greg Barclay's involvement and has sought the chairman's recusal.
"On 18 March, I objected to Barclay's involvement in the disciplinary process and requested for my case to be determined by a truly independent and external chair who sits on the Dispute Resolution Committee.

"However, the ICC lawyers have refused my request out of hand, responding that, 'There is no basis upon which Mr Barclay should recuse himself,'" Sawhney claimed.
It is being said that whilst in the first instance the chairman is responsible for taking any disciplinary action against the CEO, clearly, it is inappropriate for him to do so in circumstances where the chairman is the person who has made the allegations against the CEO and has been directly and personally involved in the matter.
Manu Sawhney: Exercise Undertaken By The PWC Shouldn't Be Confused With A Proper Disciplinary Investigation
It has been suggested that the ICC Code of Ethics contains a fair and impartial process for dealing with sensitive matters of this nature, in the form of the appointment of an Ethics Tribunal consisting of members who are independent of the parties and who have not had any prior involvement in the case.
"Clearly, this would have been the appropriate forum in which to determine whether the chairman's allegations against the CEO have any merit," a source in the know of the developments said.
One more discrepancy being pointed out in the probe is that a meeting called on February 24 to be held on March 8, 2021, to review the findings of a review which, by PWC's own admission, was not to be concluded until after March 1. Manu Sawhney also questioned the nature of PWC findings claiming that it was only a review and not a disciplinary hearing. Besides, it has also been pointed out that the PWC report has not been shared with the directors of the ICC.
"The PWC report expressly states that its objective was to understand and assess the current culture and underlying organizational behaviours within the ICC. The PWC report is therefore the product of a generic assessment of workplace culture, it is not a product of a thorough disciplinary investigation that adheres to the basic rules of evidence.

"In other words, the exercise undertaken by the PWC should not be confused with a proper disciplinary investigation," the beleaguered CEO argued.
When contacted, the ICC said it cannot comment since it is an investigation and disciplinary hearings are part of an ongoing process. However, it has emerged that three directors, including ECB chief Ian Whatmore, are privy to the findings.
ICC sources said that given the confidential nature of the PWC report, it could not have been circulated among all the directors of the board. For the record, BCCI has remained neutral in the case. It is not known how long the case will linger, as it has now become a full-blown legal battle between the ICC and its CEO.