WWE star Carmella can be considered as one of the top Superstars of the current female roster although she hasn't been utilized to her full potential for the past couple of months. She has also been taken off TV due to a lack of creative planning about which she is obviously not happy. Now, she has opened up on the matter with two veterans.
In a current sit-down with Brie and Nikki Bella on The Bellas Podcast, Carmella talked about her current run with the company. As mentioned, she hasn't been seen much since her feud with Sasha Banks was wrapped up over the SmackDown Women's Championship. But the former number-one contender isn't sure why she had to be vanished from TV for not winning the title.
Carmella went into full details on how she just had to sit back and watch WWE programming last summer instead of performing. Then WWE brought her back in a brand new character that worked out well to produce a great feud with Sasha Banks. But only after the title match program, her appearances were nixed out since nowadays, WWE is only focused on one particular storyline from the Women's Division.
Daniel Bryan's WWE Career Reportedly Over Last Week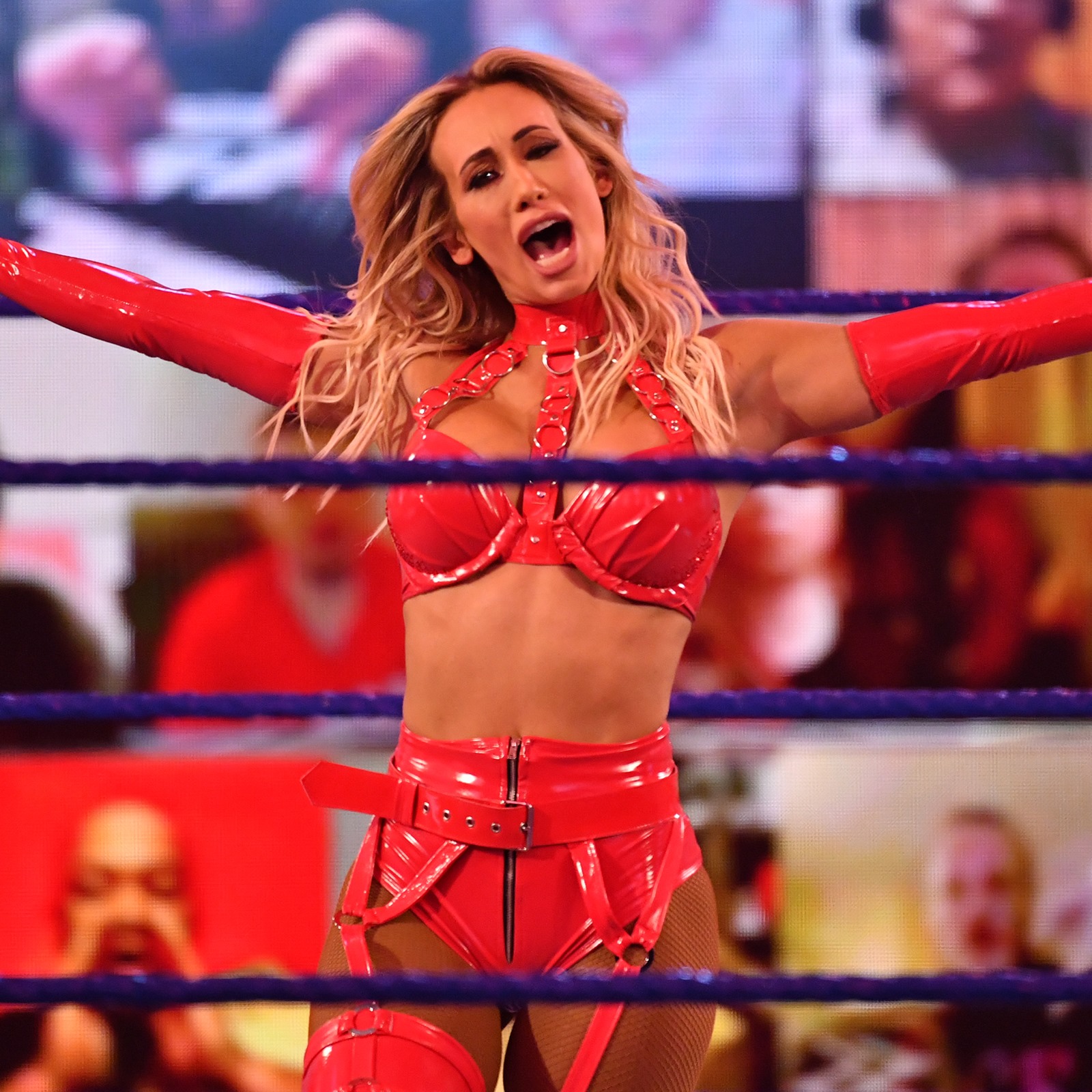 "It's…you know how this place goes. People that don't work here, it's hard to explain. Of course I'm grateful I have a job, I'm grateful I work for this amazing company. But last summer I just was off TV for four or five months. I just sat at my home, twiddling my thumbs. What am I doing?
There was no rhyme or reason for why I was at home, I was just told 'we're going to wait to bring you back and do a different story.' And then I kind of revamped my character a little bit, which is cool. It's nice to get a new coat of paint. Then I came back, had this awesome story with Sasha, felt like I totally delivered," Carmella continued.
"We had great matches, great promos. I just felt very, very happy, felt like I proved myself. And then it's like nothing (laughs). So there's really no reason. I mean, well, I actually wasn't cleared for a little while after our match at the Royal Rumble. I dove out of the ring, and I was actually talking to Johnny (Laurinaitis) about it.
I just jacked my back up. So I wasn't cleared for physicality. But you know, I could still be in the storyline. But it just didn't work out and I just kind of sat around, after what I thought was a great feud. You just have to wait your turn."
Rapper Cardi B Supports The Idea Of Coming To WWE
Carmella recalled her feud from 2016 with Nikki Bella
Carmella has recently been vocal about the lack of screen time for the women in the past few months, especially on Raw. She commented about it on Twitter and the topic was further nurtured during the Bellas' Podcast conversation. The Princess of Staten Island wants just one thing and that's to keep things going better for the women's division.
The conversation progressed when Carmella recalled times from 2016 when she had a feud with Nikki Bella on SmackDown. Back then, the blue brand was so good from the creative side that WWE even produced three separate matches for a PPV from the female talents.
Nowadays, she literally has to wait for a single TV appearance. Sometimes, a quick promo is used to remind the presence of female Superstars like her which isn't expected by a company that promoted Women's Evolution, a few years ago.
"It just feels like, now there's only a focus on maybe two women, or one women's storyline. Back when you (Nikki) were there, we had three women's storylines on a two-hour show. And that's when I was still with James, so it's like you and Nattie I believe, and Alexa and maybe Mickie and Becky.
So we had three storylines and I was doing my thing with James, so we had four women's storylines. So we know it's a possibility. We know they're capable of doing that. I think just sometimes there's like this weird shift and people kind of forget. And then it's like we need to remind them 'no, we are a big part of the show,' Carmella explained.
"We don't have to have matches every week. We can do promo segments or backstage segments. Even a 30-second insert into the show just to show 'hey, here she is. She's represented on the show.' And then if people are talking about, okay next week maybe we give her a long segment because people want to see that. Whether it's me or whoever it may be. And I think now, especially because we don't have a live audience we're going based solely off social media and who's trending that week. You know what I mean?" (Quotes courtesy Wrestling Inc)