Becky Lynch and Seth Rollins welcomed their bundle of joy back in December in the form of a baby girl named Roux. They have been enjoying their private time since then. Seth was removed from WWE programming at Survivor Series 2020 and there's no update when he could be back. The couple managed to stay away from the limelight even at the age of social media.
The current assumption is that The SmackDown Savior could be back at the Royal Rumble competing for the Men's Rumble match. Now, his fiancée has also decided to come in public for the first time since delivering the child. Becky Lynch posted a photo of herself with baby Roux through her Instagram account. It seems she hasn't lost her shape a bit.
Becky Lynch & Seth Rollins Kept Their Baby's Birth Secret
It's unknown when Becky Lynch will be back in action but her presence is much-needed for the Raw Women's Division. She will eventually be back, as soon as possible but for now, she has a more important job to take care of, her baby daughter Roux. Meanwhile, in the posted Insta picture, it seems that she was rooting for UFC Fighter Conor McGregor. The caption of the photo goes as follows,
"All of us Irish champs stay ready."
Update on Becky Lynch's comeback
Becky Lynch was spotted doing slight gym sessions even during her pregnancy days to stay healthy and that has been reflected in her latest picture. But it's a completely different thing to be back in action in a WWE ring that requires her in-ring skills to be back. So she must be needing a bit more training to get those ring rust off her.
The MAN has now become The MOM, but she's a top Superstar from the Raw roster, by all means, who could boost up the TV ratings of Raw or SmackDown while showing up. WWE Universe would love to have the only Women's WrestleMania main-event winner back onboard. Even staying away she apparently was supporting her former colleague.
Former WWE Superstar Zelina Vega had become a major topic of discussion in November of 2020 when she was fired from the company due to a breach of contract. Vega opened an OnlyFans account shortly after the company issued an edict that WWE Superstars will have to leave the third-party platforms.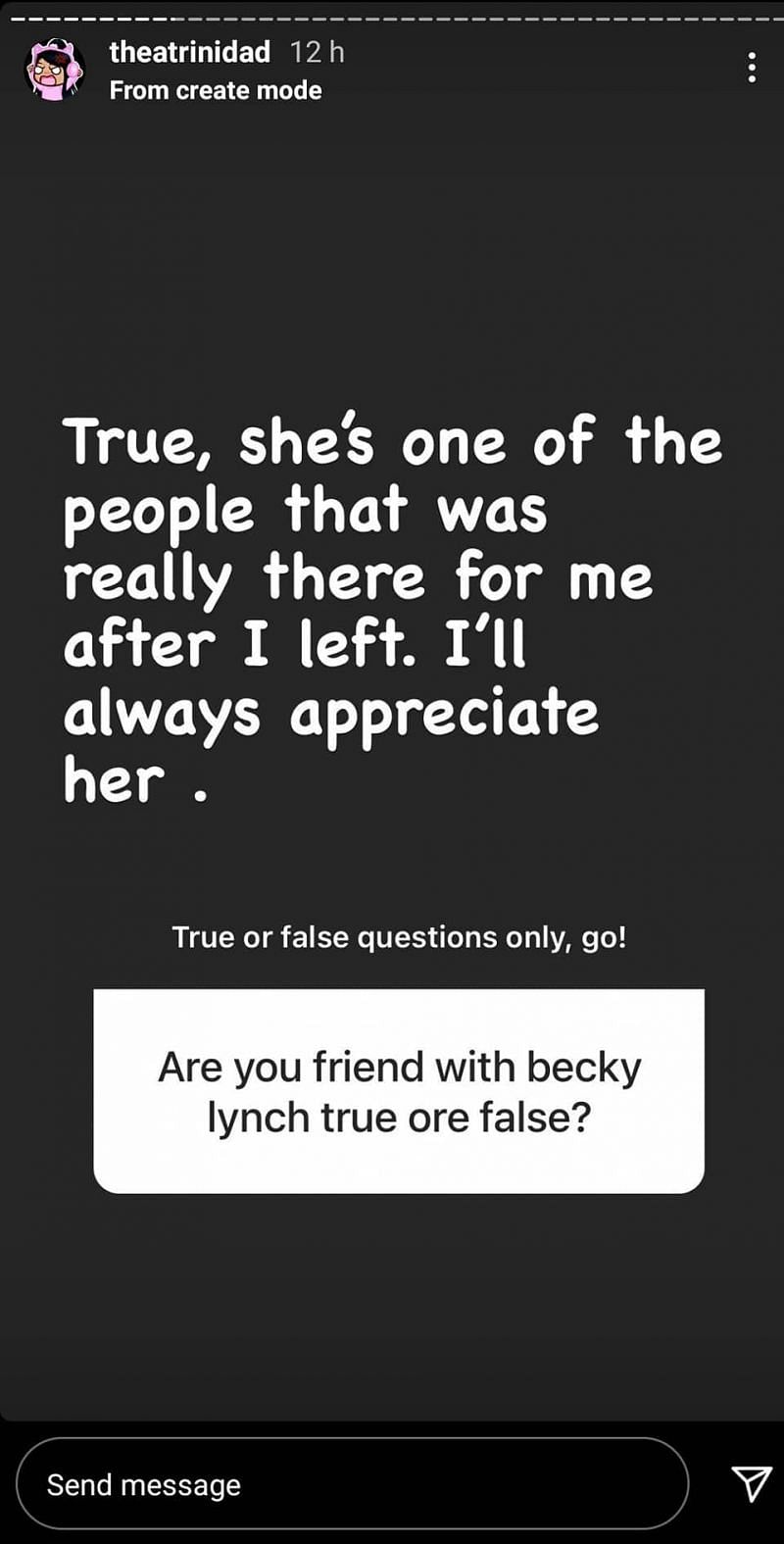 Zelina Vega recently went through a series of questions on her Instagram story to reveal that she is friends with Becky Lynch in real life. In fact, the former Raw Women's Champion was there for her after she was fired by WWE.
"True, she's one of the people that was really there for me after I left. I'll always appreciate her."