Saraya was better known as Paige in the professional wrestling industry during her tenure as a WWE Superstar in the past. Her short yet significant stints on both NXT and main roster WWE career will forever be remembered as legendary as she paved the way for future female pro wrestlers. There's a reason that she's called the anti-Diva as the Women's Evolution started with her.
Following a five-year hiatus from in-ring competition, Saraya made her return to the ring during the 2023 AEW Full Gear pay-per-view. She competed against Britt Baker in this special match of her career and also won it. Afterward, she also thanked her bitter rival for carrying her during that match as well as the feud culminating in at AEW Full Gear.
Renee Paquette Reveals How Her Husband Makes Her Nervous In AEW
Back in September, Saraya appeared in AEW as she always wanted to get back inside the ring. That eventually happened at Full Gear where she defeated the D.M.D after several minutes of action. The match obviously had some scary-looking spots to create tension for the fans but ultimately the former WWE Superstar went over to win the match.
AEW Dynamite: Top Women's Championship Forfeited After Controversy
Saraya praised Britt Baker for her veteran instincts after Full Gear
Saraya revealed during the post-Full Gear press conference that she had to upscale her wrestling game in AEW to the first-ever signee to the AEW Women's roster in Britt Baker. Moving on, she broke her on-screen character and thanked the former AEW Women's Champion for carrying a returning superstar like her,
"Britt was the first-ever signee here, she has built this division so I totally understand that. I was an outsider coming in, but it was more between me and Britt. It was such a special moment for us two. I'm stepping out of character a little bit here, but I feel with Britt, she really carried me throughout this whole thing."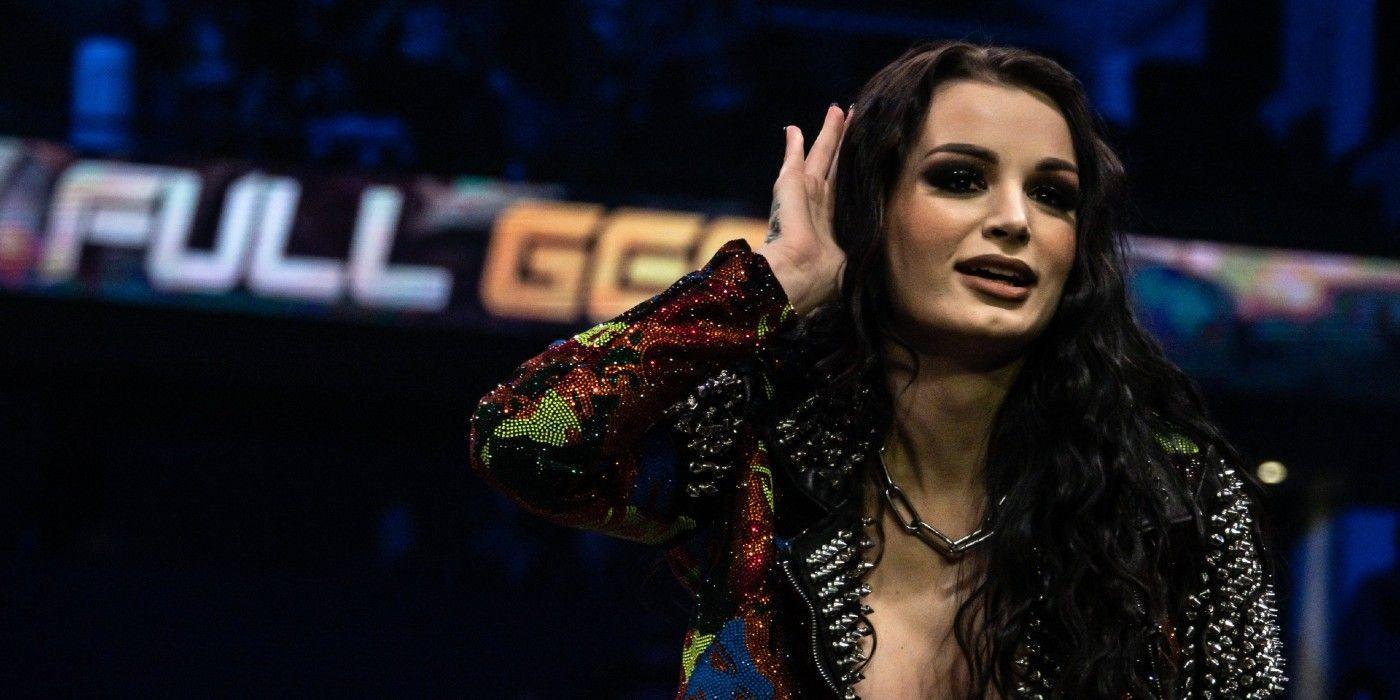 Saraya defeated Baker after hitting her finisher, the elevated DDT that WWE used to dub the Ram-Paige. She survived a Lockjaw attempt and a Stomp from Baker to earn a clean pin-fall win. This win came after a long wait of five years as she was medically disqualified from competing in the WWE in December 2017.