Becky Lynch is undoubtedly one of the best female Superstars to step into the WWE ring in the history of the company. She is one of the cornerstone figures of the Women's Evolution who helped in breaking the barriers between the male and female superstars over the past few years. She is out of action due to motherhood reasons but she's keeping track of what's going on around the circuit.
Also, she is not one of the WWE Superstars, who would be impressed with ideas requiring her something that she would never want to do. While speaking on a Gorilla Position live show, Becky Lynch talked about her WWE career alongside boyfriend Seth Rollins, as well. Canceled WWE ideas were discussed during the conversation.
Becky Lynch Looks In Ripped Shape In Latest Photos Before WWE Return
WWE wanted Becky Lynch to become bald for nothing
At a point, Rollins reminded about the time a writer wanted Becky Lynch to shave her head. The former WWE Raw Women's Champion then proceeded to reveal that WWE creative wanted her to become bald for no reason, not even due to a storyline. Obviously, that crazy idea was rejected by her,
"Oh yes, yes… No, not even [not in a WWE storyline]. This was the whole pitch that I got sent to by a writer. It was like, 'What if Becky shaves her head?' and that was pretty much it. It wasn't something that I did on TV. It wasn't I lost my hair in a match. It was just, 'What if Becky was bald?' I was like, 'No!'"
Becky Lynch Spotted Training For Her WWE Return
Hair vs. Hair matches has been a gimmick in the WWE which we have seen, over the years. Women have been shaved in such matches. But nowadays, those kinds of matches have been turned down due to the PG ratings. So, thankfully, we won't be seeing a bald Becky Lynch, ever on WWE TV.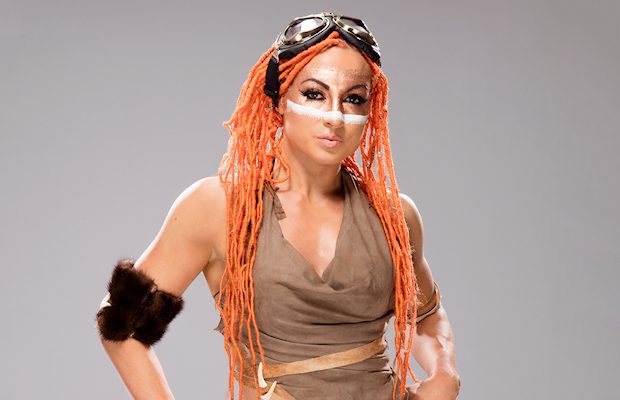 The MAN was all over the rumor mill during WrestleMania 37 as fans anticipated her appearance at the Show of Shows given her teasing over Instagram on both nights. Also, some spoilers were available mentioning how she might drive a truck to the Raymond James Stadium to make a grand return. Nothing such happened and now the belief is that we have to believe until the Summerslam season to see her back on TV.