Kamran Akmal, veteran Pakistan wicketkeeper-batsman feels the BCCI and ECB must play a white ball series in parallel to India and England 5 matches Test series. Kamran Akmal believes there is enough depth in both Indian and English cricket, which can allow them to expose more players to international cricket.
ECB had to field a completely new England team with Ben Stokes as the captain for the ODI series against Pakistan due to the COVID-19 cases arising in the English camp. However, the England team still managed to whitewash Pakistan 3-0. The BCCI also fielded a new-look Indian team in the absence of Test specialists in England that beat hosts Sri Lanka 2-1 in ODIs.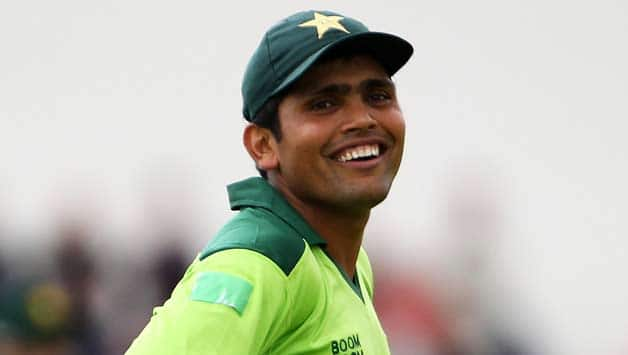 Kamran Akmal: RECB And BCCI Must Think About Organizing A White Ball Series In Parallel To The Test Series
In a video on his YouTube channel, Kamran Akmal explained how both ECB and BCCI can provide international exposure to the huge pool of players that they have.
"The way this new-look Indian team has performed has been simply outstanding. The ECB and the BCCI must now think about doing a white ball series in parallel to the Test series.

"They have the ability to make two teams each and can play white-ball cricket with some other country. This will give the players confidence and experience at international level," Kamran Akmal stated.
The main Indian team that is preparing for the Test series in England is ravaged by a number of injuries. After Shubman Gill was ruled out due to a shin injury, Avesh Khan and Washington Sundar will also miss the series due to injuries sustained in the warm-up game against County Select XI.
Kamran Akmal: Things Might Get Difficult For India As Virat Kohli Has A Stiff Back While Ajinkya Rahane Has A Hamstring Issue
But the two biggest injury concerns will be skipper Virat Kohli and deputy Ajinkya Rahane, who missed the warm-up game due to a stiff back and a hamstring issue respectively. Kamran Akmal feels the Indian team will have a hard time in England having to deal with so many injuries.
"There so many injury concerns in the Indian camp that is preparing for the England series. First Shubman Gill was injured, then Sundar got injured. Skipper Kohli had a stiff back and it will be interesting to see whether he sits out of the first Test. Rahane has a hamstring issue to so without these 2-3 players, things might get difficult for India," Kamran Akmal concluded.
Suryakumar Yadav has received his maiden Test team call-up and he along with opener Prithvi Shaw and off-spinner all-rounder Jayant Yadav will be flying to England as replacements sought by the team management after three players were ruled out due to injury.
Shubman Gill, Washington Sundar, and Avesh Khan have been ruled out from the ongoing tour after suffering injuries. The Test series is due to start on August 4. While Shubman Gill was ruled out due to shin splints suffered during the World Test Championship final against New Zealand, Avesh Khan dislocated a thumb during the warm-up game against County XI while Washington Sundar aggravated his finger injury.
England won the 3 ODIs against Pakistan by 9 wickets, 52 runs, and 3 wickets respectively. Pakistan won the 1st T20I by 31 runs but England won the 2nd and 3rd T20I by 45 runs and 3 wickets respectively to win the series 2-1.
The likes of James Vince(158 runs averaging 79), Lewis Gregory(117 runs averaging 58.5 and 4 wickets averaging 24.25) and Saqib Mahmood (9 wickets averaging 13.67) stood out for England in the ODI series in the absence of senior players.