Marcus Trescothick, England batting coach has blamed scheduling and lack of red-ball cricket for the home side's dismal performance in the first innings of the first Test. England was bowled out for 183 in the first innings as nine of their batsmen apart from Joe Root could not cross 30.
England skipper Joe Root's decision to bat first backfired badly as India pacers led by Jasprit Bumrah (4/46) and Mohammed Shami (3/28) put up an impressive show to bowl out the hosts for 183 runs in the opening Test at Nottingham on Wednesday.
Marcus Trescothick: Scheduling Is Always An Issue
England captain Joe Root was the only batsman who could deal with the pace and swing of the Indian speedsters. Joe Root scored his 50th fifty in the format and ended up with 64 runs off 108 balls while Jonny Bairstow (29), Zak Crawley (27), and Sam Curran (27 not out) managed to reach the twenties but the rest failed miserably against the Indian pace trio.
"Probably not," said Marcus Trescothick on being asked if the preparation was ideal.

"Scheduling is always an issue and, trying to get the balance right for the batters moving into Test series, of course, you would want them to play a certain amount of red-ball cricket," the former England opener Marcus Trescothick added.
England is coming off white ball series against Sri Lanka and Pakistan. Apart from that, domestic cricket has involved the T20 Blast and The Hundred competitions.
"We all appreciate that trying to get all the cricket in for what you need for players across the whole summer — county teams, The Hundred, all these competitions going on — there's no easy solution to get this right and something always has to give."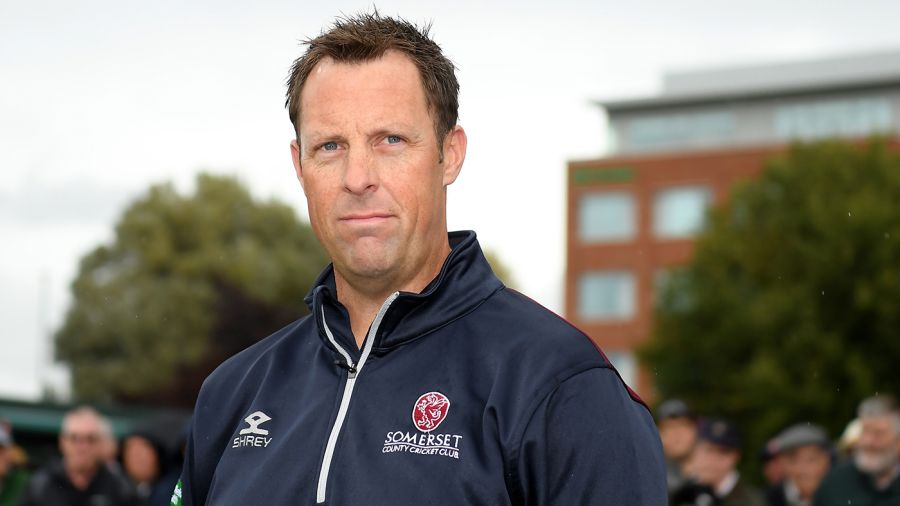 Marcus Trescothick, however, refused to use it as an excuse.
"Of course, we don't want to use it as an excuse but we'd love to get more time into them at the crease – bowling with the red ball, facing the red ball. But it's not the way so you have to find a way and get into it in a different fashion."
He called Wednesday's performance an aberration and promised an improved show from England in the remaining days as well as the rest of the series.
"We'll go away, lick our wounds, and find a way to try and get back in the game. Today has not been the ideal day. Of course not, but that does not define how the rest of the game or the rest of the series is going to go."
It is perhaps hard to single out just one member of England's top order who was most in need of discovering some form in this series, but Zak Crawley must have felt himself near the top of that list, averaging just 10.25 in Tests since his extraordinary 267 against Pakistan last summer.
Marcus Trescothick: India Is Potent And Covered All Bases As Proved By Reaching Insaugural WTC Final
He also said that India has improved over the past few years. India had lost the 2018 series in England 1-4 but since then they have scored two series wins in Australia.
"India are the most potent in comparison to where they have been for the past few years. They have a lot of bases covered. We saw them go to Australia and perform there. So it is no surprise to us. It's just challenging and we know it's a real contest. We have to raise our game to match up against their skills, " Marcus Trescothick said.

"They have a good stock currently. They don't get to the World Test Championship final for no reason, " Marcus Trescothick said.
From 138-3, England lost their next six wickets for 22 runs in the space of just 59 balls. Twice they even managed to lose two wickets in an over. Rory Burns was the man to go, the first of four English ducks on the day, taking their total in 2021 to an extraordinary 31 from just nine matches.
England won against West Indies 2-1 after losing the 1st Test in July 2020 at home and also beat Pakistan 1-0 in a 3 match Test series. New Zealand however prevailed against them in a 2 match Test affair prior to the WTC Final as the Kiwis won the 2nd Test by 8 wickets. It was the same result in the WTC Final which the Kiwis won against India.