Ramiz Raja, Pakistan's former cricketer-turned-commentator in a Youtube video on Sunday, appeared unimpressed with Pakistan's tactics against England in the second Twenty20 International (T20I) in Leeds on Sunday that led to a 45-run defeat. The 58-year-old believed that Pakistan looks more in control when they bat first.
A lightning-fast opening stand of 150 in 15 overs between Babar Azam and Mohammad Rizwan set up Pakistan's 31-run win over England in the first Twenty20 on Friday at Trent Bridge. Captain Babar Azam hit 85 from 49 balls and Mohammad Rizwan scored 63 from 41 in a Pakistan record total of 232-6.
Ramiz Raja: Pakistan Look More In Control When They Bat First
England lost four wickets in the first seven overs, and its hopes flickered thanks only to Liam Livingstone with a career-best 103. But he was the seventh man out in the 17th over and England was soon all out for 201 with four balls left to lose the opener.
"Pakistan look more in control when they bat first. Because then they have an idea of the target while bowling and then they have the passion along with the fielding to back it up. They show both defensive and offensive tactics in those cases.

"Their chances of winning drastically increase in the process. This comeback was expected from England because they were playing at home with the series on the line. They made changes and propelled themselves upwards," Ramiz Raja said. 

"They [England] played with two leg-spinners. The tactics have changed while Pakistan, who made this tactic of playing two leg-spinners, has forgotten this tactic. Usman Qadir was present in the squad that was going to face a side with around two to three inexperienced batsmen.

"Some don't play spin well. They still didn't think about attacking with two leg-spinners. This is why Pakistan sometimes pays a price because of its tactics, not because of the talent that it has," Ramiz Raja added.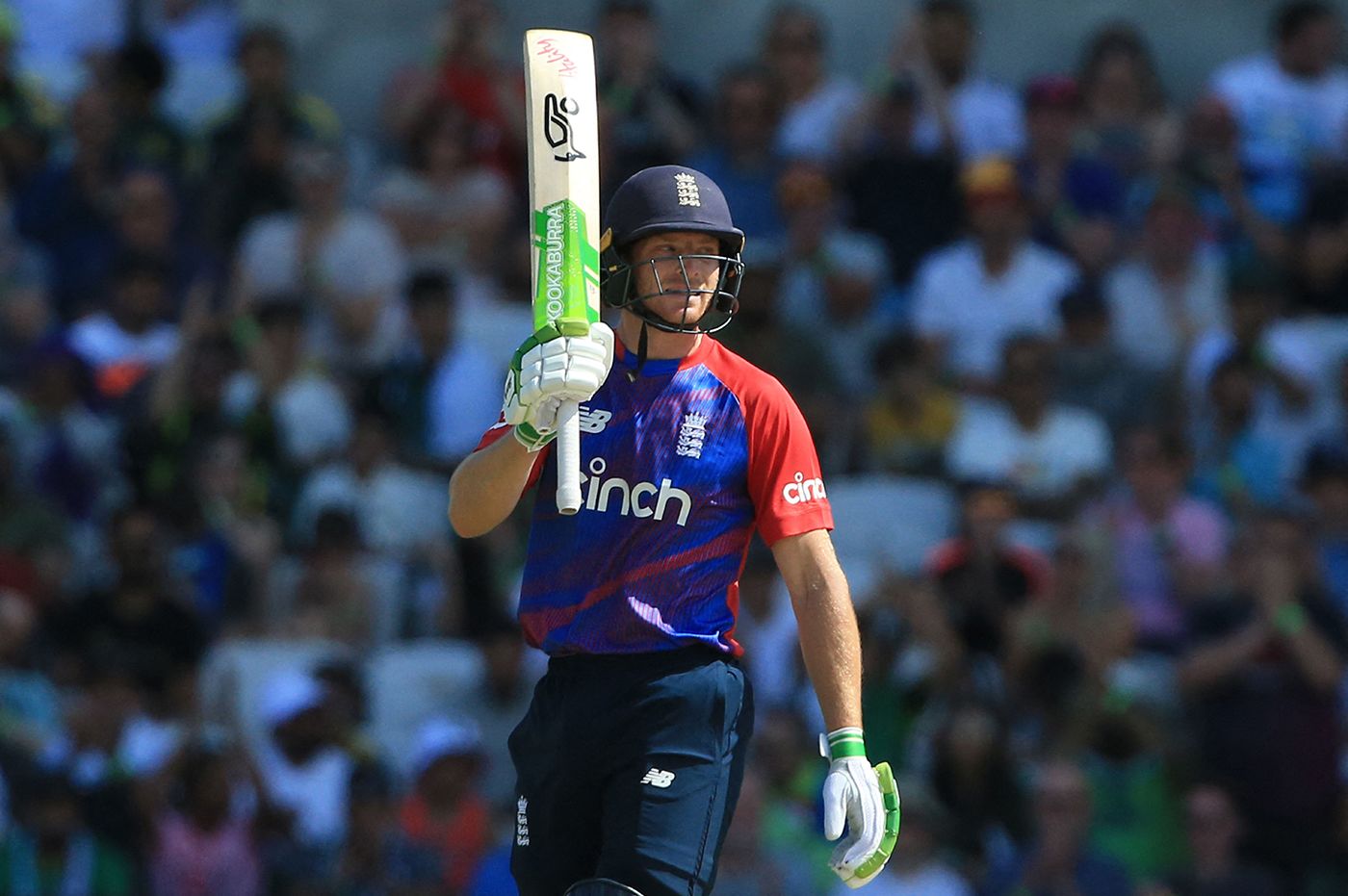 England's spinners combined to secure a series-levelling victory in the second T20I of the series against Pakistan in Leeds. Adil Rashid, Matt Parkinson, and Moeen Ali claimed five wickets for 87 runs in their 11 overs combined as England defended a total of 200 to secure a 45-run win. Pakistan lost 5 for 34 in six overs in the middle of their innings, which effectively defined the game.
Earlier, a high-quality half-century from Jos Buttler helped England to a competitive total of 200 on another decent batting track. Jos Buttler had not played a game since sustaining a calf injury during the victory over Sri Lanka in Cardiff almost a month ago.
Ramiz Raja: Pakistan's Bowling Not Upto The Mark
Player of the Match Moeen Ali's 36 from 16 balls followed by Liam Livingstone's 38 from 23 ensured the innings retained momentum and England ended the 14th over with 150 on the board.
While the innings fell away a little from that point – England subsided from 137-3 to 200 all-out, managing only 10 from the final two overs of their innings – it proved more than enough as Pakistan's batsmen struggled against the spin bowling. The former cricketer believed that Pakistan still had a chance to win the series if they could learn from their mistakes.
"The fielding was down again. We can still give them props because the series is still alive, and they can learn from their mistakes. The middle-order has to bat better than this during run chases. It seemed like they were swinging in a desperate situation. They have to back themselves and hit on balls that are in their zones," said Ramiz Raja.
"You can't just close your eyes and swing for the fences thinking that it is a desperate situation, and I will still get a pat on the back for effort. This should not be the case. If you want to be a big side while chasing, then you have to pick your moments. Senseless hitting increases pressure because wickets fall in the process while a new batsman would need time to settle in the middle," Ramiz Raja said. 

"It did not seem like Pakistan were looking for stable partnerships which is another important aspect of chasing down a total. You try to take the game deep. The pressure goes on the opposition then. Pakistan's bowling was not up to the mark since they conceded 200 runs in two games."

"They have to go back to the drawing board and make some changes. They have to make new strategies and pick themselves up. If your frontline bowlers are conceding 50 plus runs then it becomes hard to restrict the opposition batsmen. They still have a chance to win this series which would be a monumental achievement," Ramiz Raja concluded. 
Moeen Ali plundered 38 runs off 16 deliveries to help England reach a challenging 200 in 20 overs. The seasoned spinner then claimed two wickets for 32 runs in three overs as Pakistan was restricted to 155 for nine in their allotted quota. Both teams now head to Manchester for the series decider on Tuesday.