WWE Raw superstar Lana isn't having a good time in the wake of coronavirus, lately. As reported in recent times, she was devastated to learn that both of her parents have been tested positive for COVID-19. Her mother's condition was critical as she was put into an ICU and on oxygen.
The whole situation was surprising because her parents never leave their home. Now she's dealing with her husband who's tested positive, too.
Rusev aka Miro has revealed that he got tested positive for coronavirus. He disclosed the information while going live in his Twitch stream.
WWE Star Bobby Lashley Has Immense Praise For On-Screen Wife Lana

Lana's husband stated that he is "absolutely positive". for coronavirus. He confirmed receiving a phone call from his doctor to confirm the same.
"I'm absolutely positive for COVID-19. I'm absolutely, one-hundred percent, super, mega, incredibly positive. Yes, I got a phone call from the doctor."
The news comes after Lana's parents were in a critical condition over the coronavirus situation. She provided a health update for the two of them with a video on social media. The Ravishing Russian FaceTimed her mother while she was in the ICU to give her some company. Although they're recovering, they have yet to come out of the critical condition.
In an update on her YouTube channel, Lana shared some information about her parents. Her mother is now off the oxygen for over the past 24 hours. She's out of the ICU, and now "in a hotel room." Talks are going on whether they could be releasing her today. "She's not out of the woods yet," Lana said.
Regarding her father's coronavirus situation, Lana said he is on day 15 of his first symptom who couldn't get out of bed at all, last week. "He was so weak," and thought it was caused due to pollen allergies. Her father is seemingly doing better, though.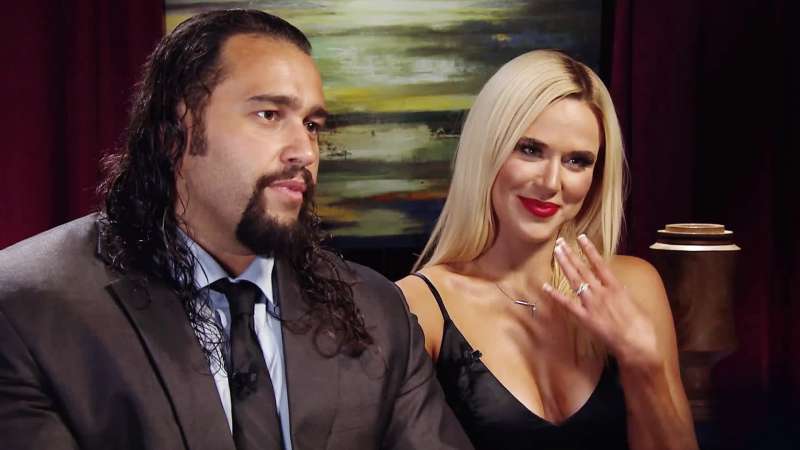 The whole world is dealing with this coronavirus outbreak. Thankfully, Lana's parents are getting better despite their age which gives hope to other people. They haven't totally recovered from COVID-19, but they have progressed a lot.
Although it's not confirmed, we can only assume that Lana won't be permitted to attend the next set of WWE television tapings. WWE has become pretty strict with superstars who have been exposed to coronavirus and they're likely to those of the Performance Center.
Get the latest news and updates from Indian Premier League, ICC World Cup 2019, Match Prediction & Fantasy cricket. Follow SportzWiki for all cricket news, WWE News & Sports News.