WWE Superstar Paige is one of the most social media pros of the company, who just loves to make regular posts on her daily life. It includes steamy pictures especially in these quarantine days when she is up to get some tanning to remove the pale goth tag from herself.
As seen a few days ago, Paige posted a couple of pictures after her tanning session leaving the fans wanting more.
Now, Paige returned with two more poolside pictures in black bikinis to show off her great body. It left only a little to imagine for as she looked scorching in her pendant black two-piece outfits.
Apparently, a couple of her friends visited her house in Los Angeles, California and she couldn't stop to take some pictures in front of them. As a result, the WWE Universe ended up receiving a major treat.
For those who don't know, Paige is currently assigned to make appearances on WWE Backstage show on FS1 on a regular basis. The show is based on FOX Studios in LA and Paige had to move into the city, recently to stay in there. The filming process of the show is now stopped due to Coronavirus pandemic as she's enjoying quality time with her boyfriend Ronnie Radke in the big home. She has also been seen in a lot of Twitch sessions, as of late.
In most of those sessions, Paige caught attention for showing up in minimum clothes while playing. She doesn't like to cover up at all and like to show off her toned body, all the time which ends up being a distraction for other players on the online gaming platform.
As noted earlier, Paige has undergone breast implant surgery, last year which gave her more confidence about her body and she does want to showcase the enhanced part, a bit more.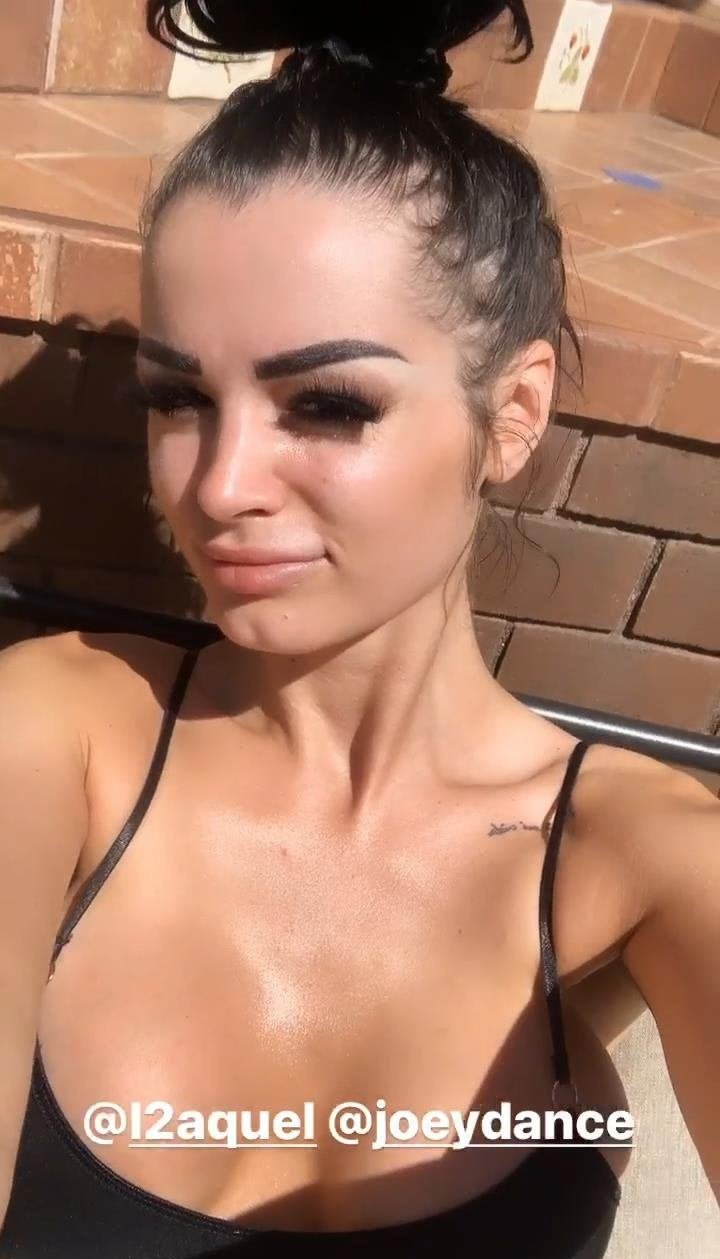 This is why the former Divas Champion re-posted a picture on Instagram which caused a lot of body-shaming for herself. It is certain that Paige is going through a great time, as of late, perhaps the best time in her career despite being retired from in-ring competition from WWE.
Rumors have that WWE may have internally discussed the idea of bringing back Paige to wrestling capacity, earlier this year. But no positive outcome on this matter was noted.