JCC
Want to be a professional cricketer?
Register Now
*T&C Apply
Rey Mysterio was injured by Seth Rollins on Monday Night RAW a few weeks ago. It appeared to be a storyline as WWE announced that he'll return on the red brand, tonight to have a retirement ceremony that will be hosted by Seth Rollins. It certainly indicates that the Master of 619 will be seeking retribution upon comeback and thereby set up a singles encounter, at some time.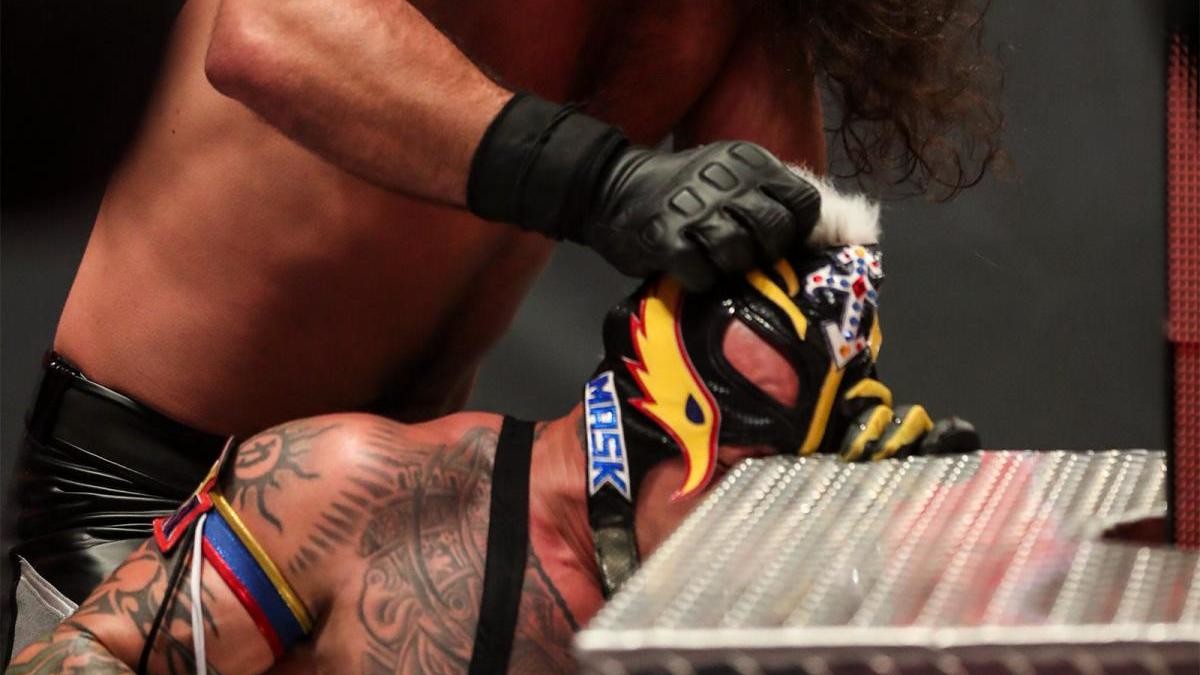 Rollins hosting Rey Mysterio ceremony obviously fuels up the idea that he isn't actually retiring. Furthermore, The Monday Night Messiah gave a clue of things to come during his promo on WWE Raw. Quite interestingly, he mentioned the name of Rey's son, Dominick Mysterio, while addressing the attack from a couple of weeks ago.
Negative Update On Rey Mysterio's WWE Career; Yet To Sign New Contract
PWInsider.com noted the same and indicated that Dominick will be somehow involved in the retirement ceremony,
"Since they mentioned Dominick Mysterio it will be interesting to see if he shows up to defend his father because we know he's been on WWE's radar or in their orbit so to speak."
WrestlingNews.co also reported that Dominick is ready for an official WWE debut, this year. He is done with the training process who has already appeared on TV for a few weeks with Rey Mysterio, last year. Dominick has also recently deleted his private Facebook account, and didn't let his friends know about his wrestling career. It means that WWE wants his debut to be a secret.
The general belief is that Dominick would show up at his father's retirement ceremony making things interesting. He could very well be up for a beating from Seth Rollins to recreate WWE's well-known idea where a heel beat up a babyface's son to create sympathy. Rey Mysterio would be fired up even more and seek redemption against Rollins for hurting his son.
On a related note, Seth Rollins appeared on this past edition of WWE Backstage on FOX to drop a hint that he's waiting for someone special to join forces with him. An idea of Dominick potentially joining the Monday Night Messiah and turn heel on Rey Mysterio has also been floating for quite sometimes. Here's what Rollins had to offer,
"I don't know where it's gonna go, how it's gonna end up, but right now, it feels really good. It's cool to be in that different role, in the role of mentor to put them under my learning tree. It's been nine years that I've been with WWE now, almost 10. It's been a wild ride. I've always got my eyes on somebody. I can't, I don't want to disclose too much. There is somebody out there that is very close to me that would make a great addition right now. We'll see how things pan out." (courtesy 411mania.com)
Get the latest news and updates from Indian Premier League, ICC World Cup 2019, Match Prediction & Fantasy cricket. Follow SportzWiki for all cricket news, WWE News & Sports News.