WrestleMania 36 buildups are ongoing in full force and one of the most anticipated matches will take place between Edge and Randy Orton. This is perhaps the best-executed storylines in recent times which the fans can't wait to see getting executed, as early as possible.
WWE To Film Two Endings For Wrestlemania 36 Matches FOR THIS REASON
The bad blood between these two has reached such a stage that needs to be blown off in a proper way and this is why the Last Man Standing stipulation will get added to it.
It should be noted that WWE has officially announced the match yet as Edge laid down the challenge on this past edition of Monday Night Raw. He urged Randy Orton to show some guts and show up at WrestleMania to compete against him in a Last Man Standing Match which basically gets contested under no rules. This challenge was accepted.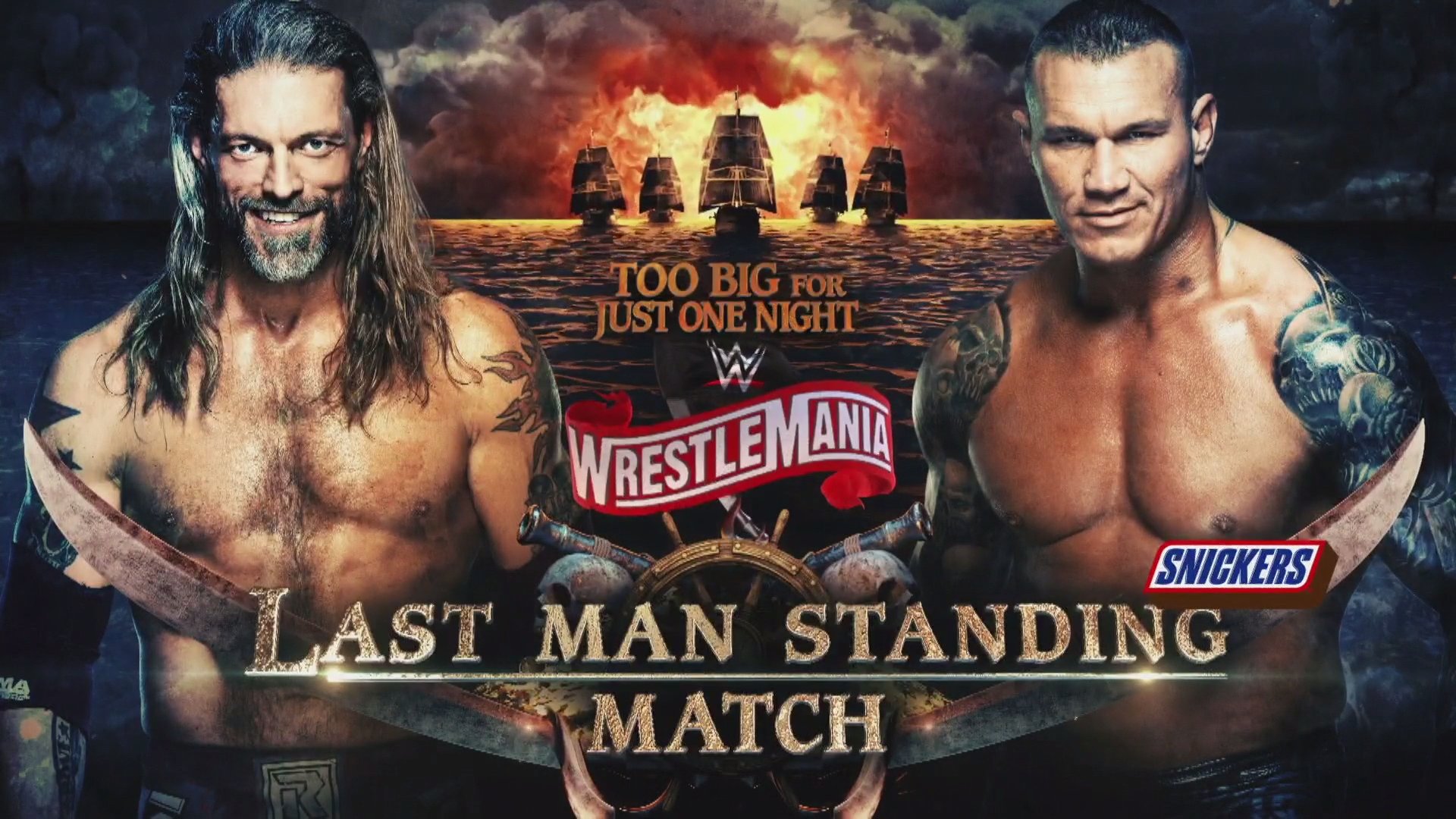 The only way to win the match is to incapacitate your opponent so that hs can't stand on his feet with the referee's ten-count.
Real Reason Why WWE Canceled Sasha Banks Vs. Bayley At Wrestlemania 36
Both Edge and Randy Orton are veteran names in WWE history who made the feud looking so interesting and is almost confirmed to deliver a match to be remembered forever. Edge recently talked with Gorilla Position regarding this bout against Randy Orton and how much he is excited to be back in a singles contest.
The Hall of Famer brought up how the match will be happening in an empty arena at the Performance Center in Orlando, Florida. The reason for a no-showing of the crowd is the coronavirus outbreak that took the world by storm. He mentioned how it will be a strange experience competing in the show of shows with any audience.
He brought up Mick Foley vs. The Rock had an empty arena match in 1999 but that wasn't at WrestleMania. They get to repeat the history in a bigger way where they get an entire arena to wrestle,
"Sure, it's not ideal. We all get it, but we have to make do, and we have to figure out, we have to adapt. And that's what this whole thing will be. I know I feel confident because I know in Randy, I don't say this lightly, one of the best ever or possibility, and it's all subjective, the best to ever do this. You get my brain and his natural ability on this thing, and I'm excited." (quotes courtesy sescoops.com)
🚨GORILLA POSITION EXCLUSIVE!🚨

'It's never been done!'@EdgeRatedR talks his #WrestleMania match… in an empty @WWEPC

'It's not ideal, but we have to make do, we have to adapt. In @RandyOrton I have the best to ever do this. With my brain & his natural ability, I'm excited' pic.twitter.com/9TLxfKObDn

— Gorilla Position (@WWEGP) March 18, 2020
Edge seemed to beam with excitement as this would be a completely different environment he would ever work within. So he concluded the interview saying "It's an entirely blank canvas" that they will receive to paint with legendary wrestling skills.
Get the latest news and updates from Indian Premier League, ICC World Cup 2019, Match Prediction & Fantasy cricket. Follow SportzWiki for all cricket news, WWE News & Sports News.