Booker T seems to be the latest victim of coronavirus from the WWE Universe. While as always WWE has remained silent about an employee getting tested positive, he discussed the same on his own YouTube show and thereby provided an update to his fanbase.
On the most recent episode of The Hall of Fame podcast, the veteran name Booker T revealed that his test results came back from the CDC and it showed that he had tested positive for COVID-19 back in June. Booker T also specified whether these recent test results were part of an antibody test that tracks whether one has developed antibodies after getting over from coronavirus.
Zelina Vega: WWE Bombshell To Receive First Title Match At Clash Of Champions?
Booker T: WWE Hall Of Famer Tests Positive For COVID-19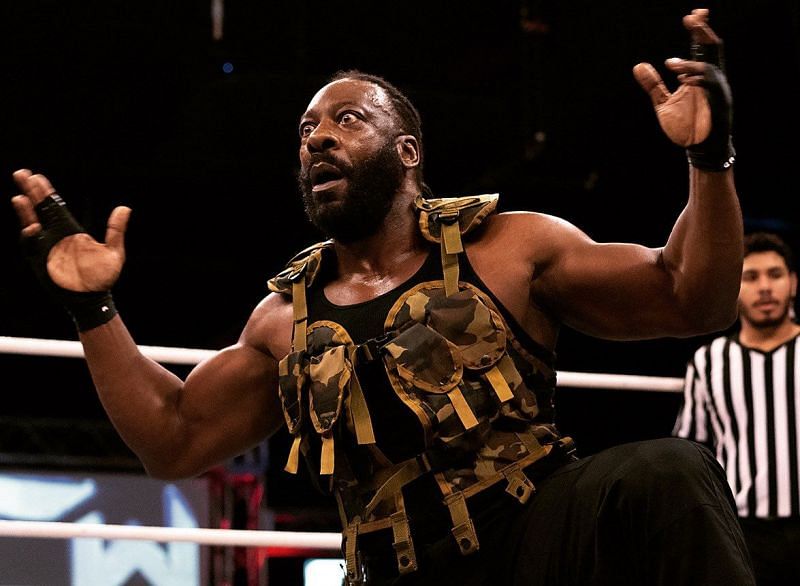 Booker T and co-host Brad Gilmore had a chat on the podcast to inform the listeners and viewers that he had lost his test results and had not known whether or not he tested positive for COVID-19 or not. The WWE Hall of Famer then noted that he was feeling ill for a few weeks while the diagnosis was made.
Considering his age, Booker T was thankful that his case was not as bad as he primarily thought of. Many of the people in the United States and all around the world are dealing with this deadly virus and he seemed thankful of getting over the issues and go back to normal life.
Clash Of Champions 2020: Spoiler On WWE Championship Match
"I never got my results back, but they called me, rest assured, today to tell me that back at the end of June when I got tested, I had tested positive, and I've had three tests since and they all came back negative," Booker T said. "But it just goes to show you how badly f'd up we really are with this system that we're working with as far as people finding out if they got this or if they don't got it. I'm living proof.
"Thank God I'm still here. I got a healthy immune system. God spared me on this one, but I could have been on the nearly 200,000 if I didn't know I had this and could have been gone into the next life."
Booker T wanted to share the experience with COVID-19 with everyone that is similar to WWE Hall of Famer Diamond Dallas Page who recently urged the fans to take the coronavirus pandemic seriously. The former world champion also said that he did not know if he tested positive for COVID-19 when his initial test results were lost. But he decided to quarantine himself from his family so that the virus doesn't spread to other people. He maintained the social distance procedures until he made a full recovery.
In recent times, there has been a lot if blaming on WWE for not following the ethics with COVID-19 as quite many of their employees have been tested positive starting from the talents, backstage personnel, and producers. But they never came up with official statements around them. But Booker T opposed the idea saying WWE has regularly conducted tests.
"Thank God I did man because I could have been like The Rock as far as the whole family coming out with something like this, and like I said, I got my mother-in-law out here with us. And this something that is so serious guys. I want you all to be careful. Be careful with something like this. Thank God I'm working for a company that's tested me on a regular basis." (Quotes courtesy wrestlingINC.com)
Booker T is free from the virus who joined the pre-show panels from SummerSlam 2020 onwards. He was also present for the Payback PPV panel, as well. Renee Young, AJ Styles, The Rock are some of the notable names amongst others who have overcome coronavirus in recent months.