WWE female Superstars had come a long way where they can finally claim there's a lesser distinction between their division with the male ones. From competing in the Bra and Panties matches, they have now reached a state where WWE can easily set up a main event match depending on them.
This does mean that WWE female Superstars are more than enough to showcase their skills garner the spotlight when given the right opportunity. They're tougher than anyone could think and they already proved the point by holding belts exclusive to the men's division. Today, we look back at ten such women's wrestlers who made records by holding titles meant to be won by the males, only.
Renee Young Wants To Post Pregnant Bikini Photos
Ten WWE female Superstars who won the male division belts.
Madusa – Cruiserweight Championship and 24/7 Championship
Madusa dropping the WWE Women's Championship into the trash can is something that her career is best known for. However, no one can deny that she was one of the best WWE female Superstars of all time. During her WCW run, she had a failed opportunity to the WCW Heavyweight Championship, she found herself in a match with Evan Karagias to capture the Cruiserweight champion title. Then in 2019, she also grabbed the 24/7 Title making her the only woman to capture two separate men's division belts.
Molly Holly – Hardcore Championship
The Hardcore Championship was the older version of the current 24/7 Title where the champion has to be aware all the time. The title created a night at WrestleMania X8 where several would go on to win the title – Crash Holly, Spike Dudley, The Hurricane. Mighty Molly was the one to stand tall with the belt when the dust was cleared.
WWE's Natalya and Jenni Neidhart Show Off Playing Truth Or Dare
Chyna – Intercontinental Championship
Chyna is someone who trailed the blaze for the WWE female Superstars in many ways. The eighth wonder of the world won the men's Intercontinental Championship not once, but twice in her career. The first of that reign came after she defeating Jeff Jarrett, as she was the co-holder with Chris Jericho. The second time her title win came during a mixed tag team match with Eddie Guerrero against Trish Stratus and defending Champion, Val Venis.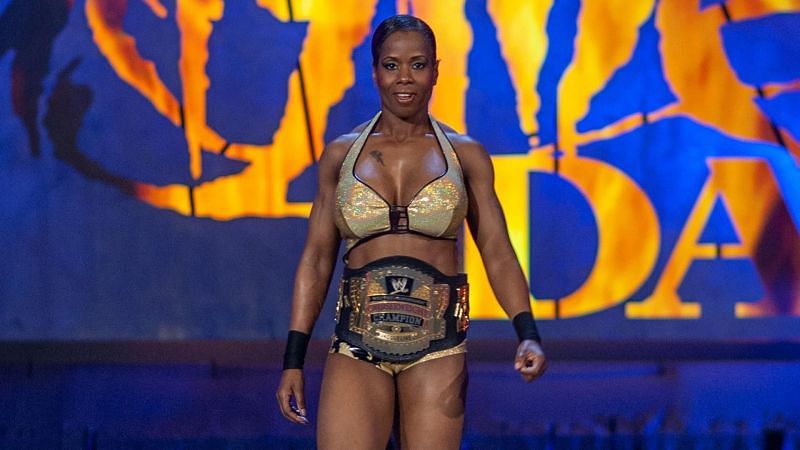 Jacqueline – Cruiserweight Championship
Jackie Moore, aka Jacqueline was one of those very few WWE female Superstars who showcased their raw power inside the ring. It turned out to be so much fatal for Chavo Guerrero who laid down an open challenge for the Cruiserweight Championship only to be defeated by the Hall of Famer.
Maria Kanellis – 24/7 Championship
During the July 29, 2019 edition of RAW, Mike Kanellis defeated R-Truth to win the title. But being a dutiful husband, he had to listen to his wife, Maria Kanellis who had a baby inside her belly. So Mike had to lay down so that she could pin him to win the title. Thus, Maria became the first-ever and only pregnant champion in the history of WWE.
Terri Runnels – Hardcore Championship
Terri Runnels is one of the most controversial WWE female Superstars who wanted to get herself hitched with Goldust, the best shtick of her career. But in the meantime, she managed to win a title when she had somehow pinned Stevie Richards in the backstage area for the Hardcore belt. She was actually conducting interviews, then. The reign lasted for about a minute, as Richards got up and immediately pinned Terri to get it back.
Carmella – 24/7 Championship
R-Truth has rejuvenated his WWE career after the 24/7 Title was introduced and he had Carmella watch her back to get rid of the opponents. But he didn't expect a double-cross from Mella inside the ring in a September 2019 episode of Raw. The Untouchable One rolled her up to win the title but Truth didn't have any problem as he got to watch his baby on his Mixed Match Challenge tag partner.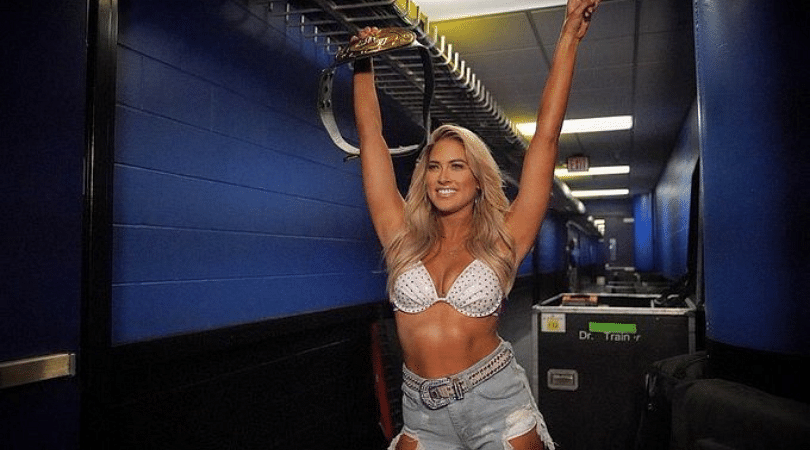 Kelly Kelly – 24/7 Championship
Some of the critics may not want to agree with the fact that Kelly Kelly used to be one of the very best WWE female Superstars from the Divas Era. From being an exhibition, she ended up being a two-time champion. Plus, the Instagram celebrity pinned Gerald Brisco during Raw Reunion night in July 2019 to become the first-ever female 24/7 Champion in WWE history.
Kelly Kelly Readies For Marriage With Bridal Shower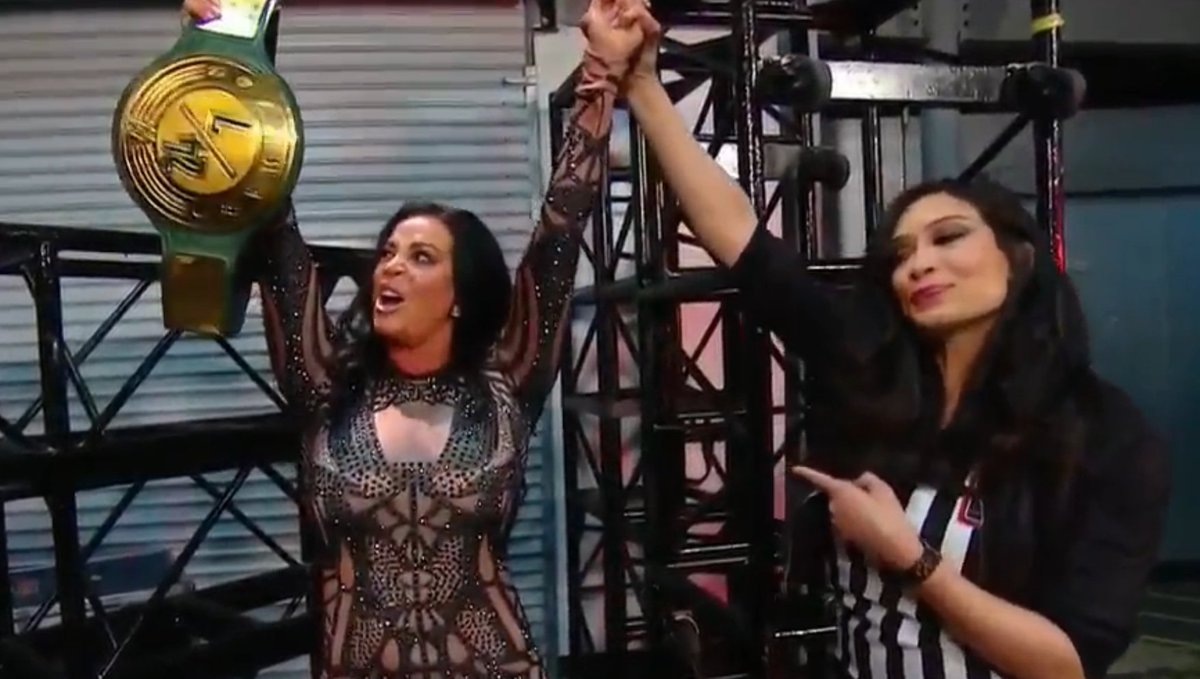 Candice Michelle – 24/7 Championship
Kelly's title win barely lasted for half an hour as she was betrayed by another former champion. She wanted to share her history-making win with Candice Michelle only to find out that Melina was also there in a referee's shirt. Candice took a shot to Kelly's gut to win the belt. However, while doing her signature pose, she immediately lost the belt to Madusa.
Trish Stratus – Hardcore Championship
The originator of Stratusfaction was meant to create history and she is one of the WWE female Superstars to clinch a men's division gold. After losing a match on Raw, Trish Stratus watched Crash Holly and Bubba Ray coming to the ring over a Hardcore Title battle. After Bubba hit Crash with a garbage can, Trish took advantage and pinned him to win the Championship in the process.