Asuka is the WWE Raw Women's Champion who is yet to receive an opponent for her title defense at Clash Of Champions 2020. It's certain that her title will be up for grans on this particular pay-per-view unlike Payback as this is one particular night where each of the championships in WWE remains on the line. It seems like a big match for the champion was canceled.
The original plan for Asuka at Clash Of Champions 2020 was that she was supposed to defend against Shayna Baszler, according to the Wrestling Observer Newsletter. As for now, there's no replacement declared by the source as the challenger's name remains up in the air. But the name of Baszler is wiped out, for now.
Tyson Fury & Drew McIntyre Pushing For A Big WWE PPV Match
Asuka Missed Huge Match For WWE Raw Women's Title at Clash Of Champions 2020
Baszler vs. Asuka is less likely to happen at Clash of Champions because Baszler is now holding the Women's Tag Team Championships. They also received the new number-one contenders for the belt in the form of Liv Morgan and Ruby Riott who earned a title shot by defeating The IIconics.
WWE Clash Of Champions 2020: Potential Full PPV Match Card Revealed
WWE has not confirmed when that match will go down but it's very possible that this title bout will go down at Clash of Champions. Meanwhile, Baszler will once again have to stay away from the singles' title picture even after a promising debut on the main roster feuding with the likes of Becky Lynch or Asuka.
WWE's plans for Baszler have changed many times throughout the year. Back in January, she was scheduled to win the Women's Royal Rumble Match. She was later slated to win the Women's Money In the Bank match. Becky Lynch had even wanted to drop the RAW Women's Championship to Baszler at WrestleMania this past April as she started to try having a baby with fiancée Seth Rollins. But all those plans were canceled.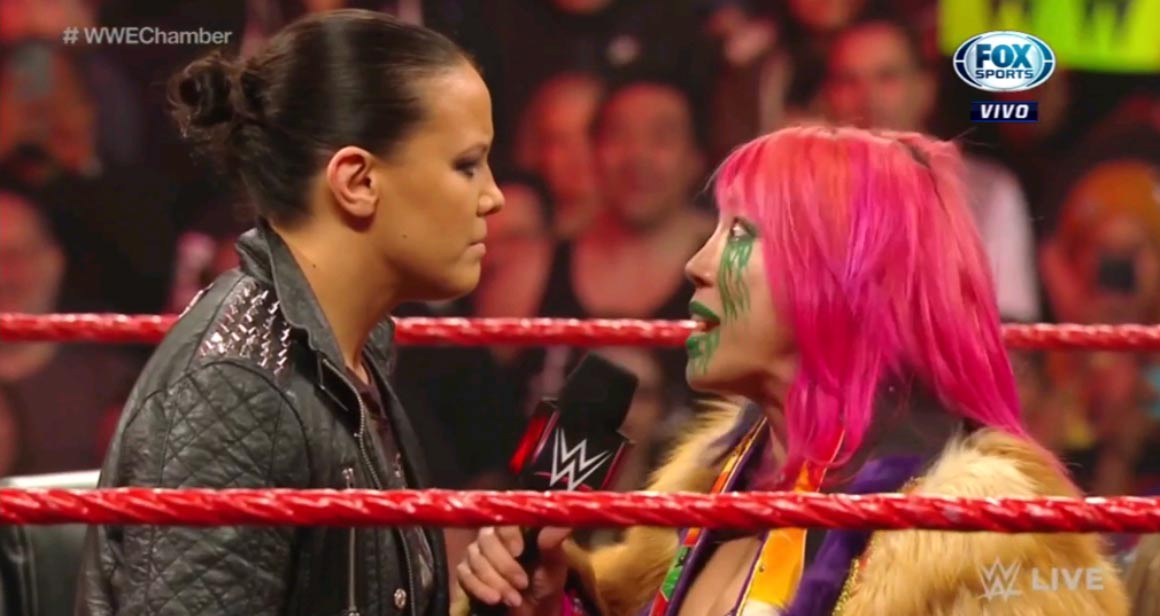 "I actually thought I was going to lose the title at WrestleMania, which I also pitched, that was the end of it," Lynch earlier revealed on The Bellas Podcast. "Plans change."
As of now, Asuka is all set to go through her first title defense against Mickie James on this Monday's RAW. WWE Clash of Champions will go down on September 27 at the Amway Center in Orlando, Florida where she is likely to face Mickie James or Natalya or both of them in her next title defense.