An interesting storyline is currently going on Monday Night Raw programming with Charlotte Flair, Ric Flair, and Lacey Evans being the three wheels. Surprisingly, the latter duo has developed interests in each other trying to bring some adultery content on WWE TV. Ric even turned on his daughter on RAW, this week.
In order to pair himself up with Lacey Evans, Ric decided to betray Charlotte Flair so that she could digest a second consecutive loss. This swerve was a bit of a shocking one as nobody saw it coming, especially The Queen, herself. She's not taking it much seriously though as she's able to joke about the happenings, now.
Charlotte Flair supported a joke from a fan on Twitter about the way her father arrived on RAW, this week. It was like the same she was having a party when he arrived to take her home. Flair also replied to an animated gif of Lacey Evans running over to embrace The Nature Boy at ringside. "Is he even cleared for contact?" Flair asked.
Lacey Evans Seduces And Kisses Ric Flair On WWE Raw Legends Night
Charlotte Flair Jokes On Her Father's WWE Romance Angle With Lacey Evans
Is he even cleared for contact? 🤦🏼‍♀️ https://t.co/guPM3OrI7m

— Charlotte Flair (@MsCharlotteWWE) January 13, 2021
— Charlotte Flair (@MsCharlotteWWE) January 13, 2021
Additionally, Charlotte Flair decided to channel her Queen-size glamour through a series of posts over Instagram. She posted a number of gorgeous photos in her new red gear while she also posted some backstage shots from the ThunderDome in a hot black outfit. She can also be spotted in a short pink outfit to showcase her incredibly toned body.
In the meantime, Lacey Evans has pretended to spend this past Monday Night with Ric Flair in a hotel and learned a lot of lessons that Charlotte Flair might haven't received from her daddy in her lifetime. She is claiming to be the stepmom of Flair while in a new photo on Instagram, Lacey was happy to pick the brain of the 'dirtiest player in the game.'
We'll have to see where this interesting story leads from here. The Nature Boy is back on WWE television "stylin' n profilin'" and the audience are captivated by his presence. He's got a woman to date who is 41 years younger than he is while building a little rift with her own flesh-and-blood, Charlotte Flair.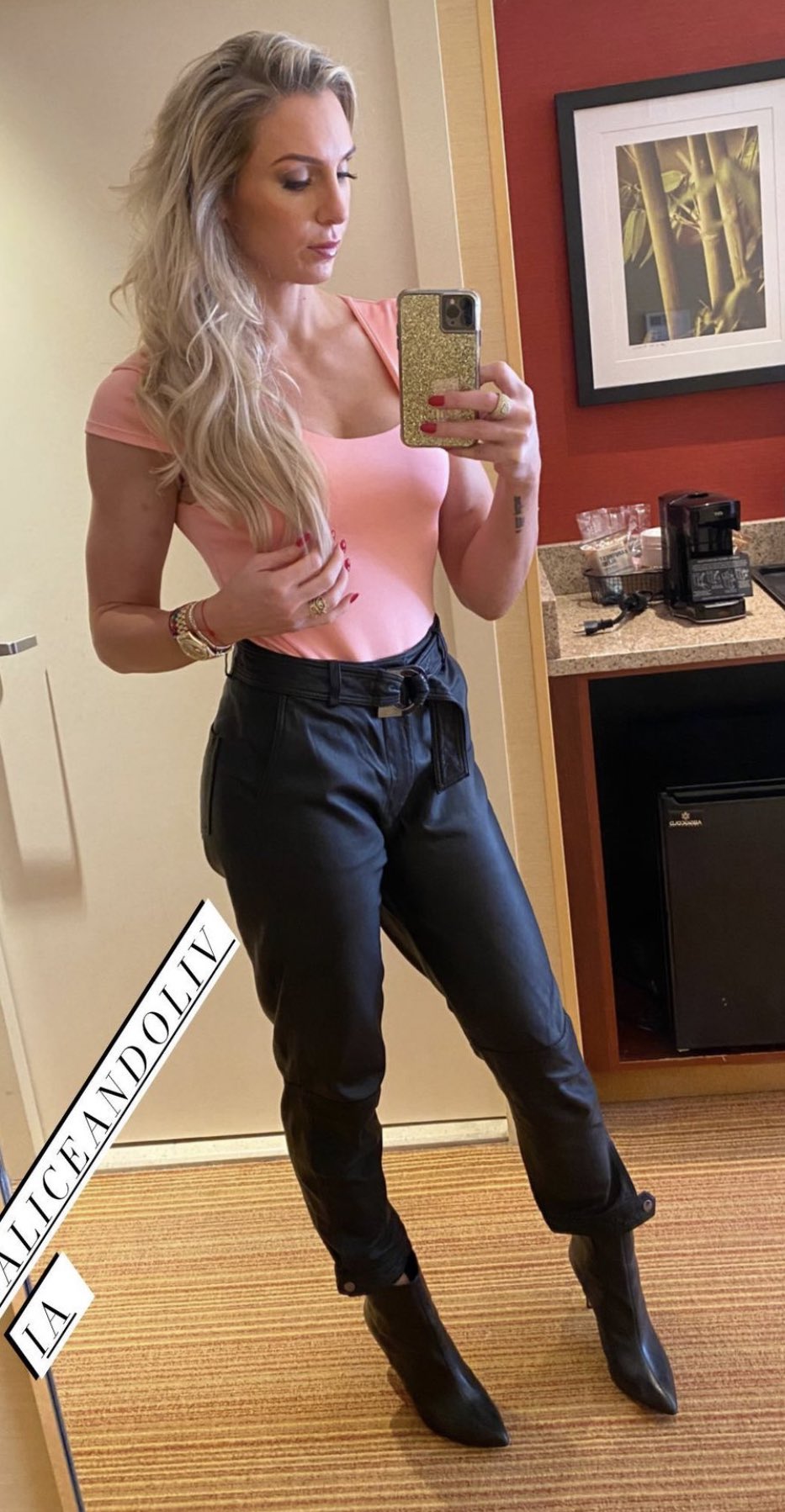 This is why WWE desperately needed the presence of the ten-time Women's Champion on the TV screen. People do react to her in whatever way possible. Recently Bubba Ray Dudley praised Charlotte Flair on the Busted Open Radio Podcast,
https://player.fm/series/busted-open/wwe-covid-why-the-hate-for-charlotte-flair
"You're always gonna have people on social media, who think that they understand or know what's going on in that ring" Bully Ray began on Busted Open. "[Think they know] what makes a great talent. What does make great talent? Charlotte Flair is top of the food chain, all time when it comes to women's wrestling. All time, all time."
Get the latest news and updates from Indian Premier League, ICC World Cup 2019, Match Prediction & Fantasy cricket. Follow SportzWiki for all cricket news, WWE News & Sports News.