It's a rare occasion in the WWE when they don't have the service of Charlotte Flair for almost, six months, now. The Former RAW Women's Champion has been off TV since the June 17th episode of Raw, where she suffered a kayfabe injury. Nia Jax targeted her arms following an attack that helped her to get written off the TV perspective.
In reality, Charlotte Flair underwent a successful elective surgery back in July to resolve a leaking issue from her breast implants. Now she has been training to get back in the ring. Apparently, that could have been preponed as per a tweet from WWE's official account, if not it was accidental.
WWE Star Charlotte Flair Posts Throwback Photos From India Tour
Charlotte Flair: WWE Spoils The Queen's Return On Raw?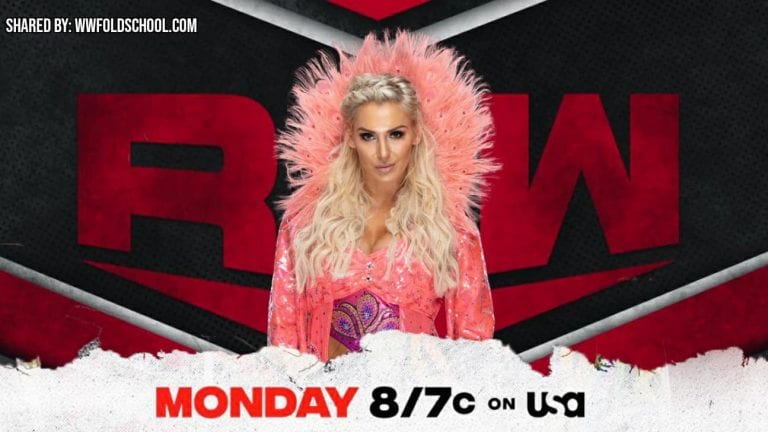 Just a few hours before the Season Premiere of RAW, this week, WWE official Twitter account posted that Charlotte Flair would be returning to in-ring action on RAW. This sent the WWE Universe into a frenzy alongside the huge fanbase of her. But the hopes were demolished as that wasn't the case when the show aired. The tweet was deleted but the graphic was presented by wwfoldschool.com.
Charlotte Flair Spotted With WWE Legend Stone Cold Steve Austin
WWE didn't have any angle going on to insert Charlotte Flair on the show, either. It's considered to be just a mistake at this point from their social media team. There's still a possibility that the genetically superior athlete might be returning soon considering she's the trusted shoulder. But WWE wants to keep it a secret, for sure.
Meanwhile, Charlotte Flair is all over social media as she has decided to take the next step in her career while signing with a management company. On Monday it was announced that the twelve-time Women's Champion had inked a deal with VaynerSports Agency.
This agency is owned by entrepreneur and internet personality Gary Vaynerchuk while his brother AJ also accompanies him. The agency began in 2016 and is under the successful VaynerMedia umbrella. It should be noted that Flair is the first wrestler to sign with the brand.
In the 2020 WWE Draft, Charlotte Flair was selected by the RAW brand even though she is currently on hiatus following the surgical procedure. There's no confirmed timetable available on when she'd be making the return.