In the main event of this week's episode of Monday Night RAW, Drew McIntyre defeated Randy Orton to win the WWE Championship and then changed the lineup of Survivor Series 2020 edition. This ended the latter's short fourteenth title as he went on to become a 2-time world champion in the WWE. Now he has a tough job in hand heading into this Sunday's PPV event.
As mentioned above, the WWE Champion Drew McIntyre will now face the Universal Champion Roman Reigns in a non-title Champion vs Champion matchup which could also end up being the potential main event of Survivor Series 2020. This should be one of the most memorable matches of recent times where two of the strongest names in the entire WWE roster will go head to head.
WWE Survivor Series 2020: Prediction On Traditional Elimination Tag Matches
Drew McIntyre Vs Roman Reigns: Winner Revealed At WWE Survivor Series 2020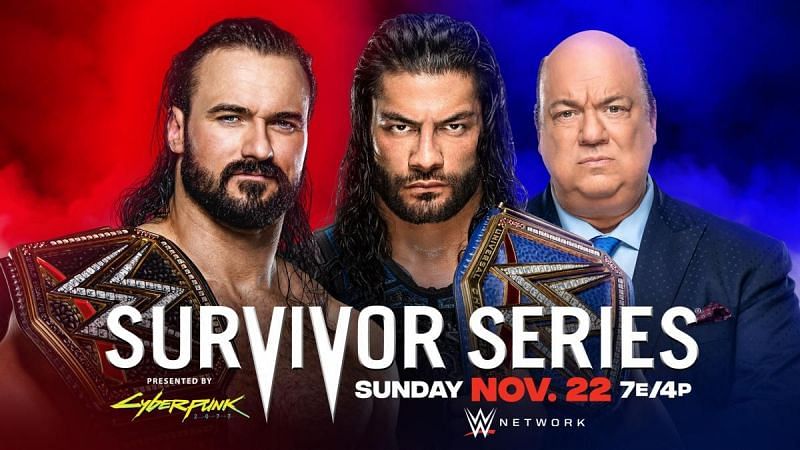 As seen on Sky Bet, the betting odds for Roman Reigns vs Drew McIntyre at WWE Survivor Series 2020, have been released. For the past few weeks now, fans have been preparing to see Reigns take on Randy Orton in a repetitive bout but the equation suddenly changed following this week's Raw. The Scottish Psychopath will go toe to toe with The Tribal Chief of the WWE Universe in what can be dubbed as a rematch of WrestleMania 35.
Even beyond that, the two men have met in high stakes matchups, the capacity is the highest for this one given how strongly both men have been built up in recent times. In terms of the odds, Roman is still the favorite to pick up the win for Team SmackDown at 1/2 while McIntyre is a slight underdog at 6/4. It'd take great efforts for him to overcome The Big Dog who is heavily protected.
WWE Universe got hints that Drew McIntyre could end up facing Roman Reigns at Survivor Series 2020 when these two confronted on this past week's SmackDown. They did have a heated argument which then resulted in a match for McIntyre against Jey Uso. Roman was still not impressed and advised Drew to get a title on his shoulder to face him.
So, McIntyre sent a message to his Survivor Series 2020 opponent during a backstage interview on RAW after his big title match win.
"You told me to go get a title, Roman. Well, I went and got a title. See you on Sunday.
Every time I hear Drew McIntyre WWE Champion, it never gets old. It feels like the first time every time, even though this is technically my second reign. Yet, I feel exactly the same as I did the first time.
The only thing that makes it sweeter is I beat Randy Orton after everything we've been through. After everything he put me through personally, after everybody he attacked, and after taking my title away from me at Hell in a Cell, this felt pretty freaking good."