As the clock hits 12 AM tonight, Roman Reigns will officially become the longest-reigning WWE Universal Champion in the history of the company. As of today, he reaches the 503-day landmark previously set by Brock Lesnar. Tomorrow, he reaches the 504th day of his title reign to set up a benchmark record in the WWE.
With this, Roman Reigns will become the longest-reigning world champion (counting the WWE, the WWE World Heavyweight, and the Universal Title) in WWE history of the modern era. Previously, CM Punk held the record as he held the WWE Title for 434 days which was broken by Brock Lesnar.
Royal Rumble 2022: Four More WWE Smackdown Participants Announced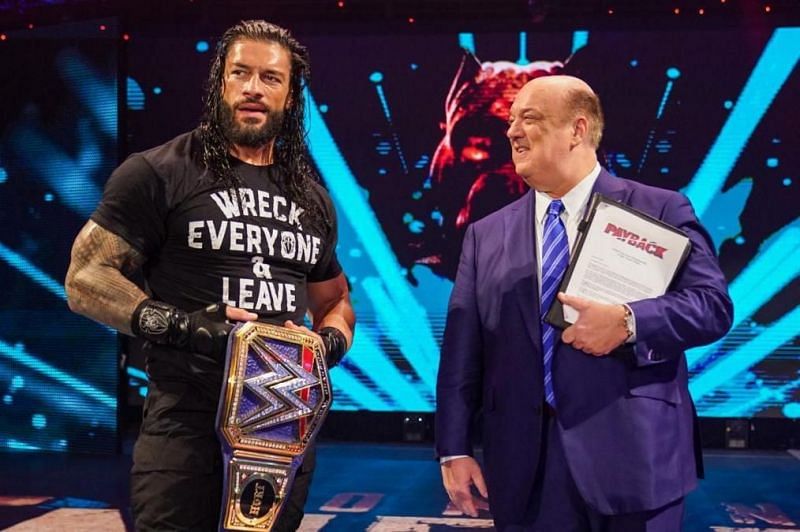 He held the Universal title since Wrestlemania 2017 to Summerslam 2018 for 503 days. Interestingly, he also lost that belt to Roman Reigns, himself. The biggest criticism about that title reign was that Lesnar used to be a part-time performer during that reign.
Over that 503 days, he only defended that title on seven occasions: Against Samoa Joe at Great Balls of Fire; against Roman Reigns, Braun Strowman, and Samoa Joe in Fatal-4-Way at Summerslam 2017, against Braun Strowman at No Mercy, against Braun Strowman and Kane in a Triple Threat at Royal Rumble 2018, against Roman Reigns at Wrestlemania before finally dropping the belt to Reigns at Summerslam 2018.
WWE Wrestlemania 38: Four Top Championships Matches Revealed For The PPV
Roman Reigns won the Universal Title at Summerslam 2020
As for Roman Reigns, this longest reign is his second reign with the Universal Title which began on August 30, 2020, at the WWE Payback PPV, by defeating "The Fiend" Bray Wyatt and Braun Strowman in a Triple Threat Match. He hasn't been pinned in over 2 years as his last pinfall loss was in December 2019 at the hands of Baron Corbin.
During the title reign of Roman Reigns on Smackdown, there have been six WWE Championship changes on the Monday Night Raw brand,
Below is the list of these WWE Title changes starting from August 2020 when Roman Reigns won the Universal Title,
1. Randy Orton defeats Drew McIntyre at Hell In A Cell (October 25, 2020)
2. Drew McIntyre defeats Randy Orton on RAW (November 16, 2020)
3. The Miz defeats Drew McIntyre at Elimination Chamber (February 21, 2021)
4. Bobby Lashley defeats The Miz on RAW (March 1, 2021)
5. Big E defeats Bobby Lashley on RAW (September 13, 2021)
6. Brock Lesnar defeats Big E, Seth Rollins, Kevin Owens & Bobby Lashley at Day 1 (January 1, 2022)
Roman Reigns is currently slated to defend his WWE Universal Title against Seth Rollins at Royal Rumble 2022 while he is expected to collide against Brock Lesnar in the main event of Wrestlemania 38 in April.